VSN Innovation & Media Solutions is pleased to announce the placement of Mariano L. Monteverde as the new Sales Director for Asia Pacific. Monteverde has been VSN's Sales Manager for Europe & Africa during the last years, coinciding with the company's most successful expansion period.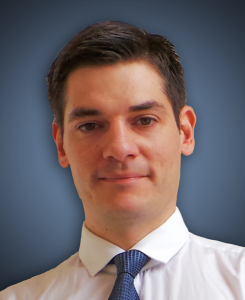 "I am delighted to take this new challenge. Asia seems very attractive for innovation and business development in the Media & Entertainment sector, being technology-wise and key in the global growth. I look forward to establishing a close relation with our customers in this thriving region and to developing exciting new projects", declares Monteverde.
"Mariano Monteverde is the right person for helping VSN to keep growing in the region and to increase the awareness of our portfolio of broadcast and content management solutions. He has a proven record of excellent results with major key accounts and great expertise in Asian markets, having intensively worked in the area before", declares Mario Díaz, VSN's Global Sales Director.
Monteverde's promotion is part of the important international expansion strategy that VSN has launched during 2015. The executive will be based in VSN's offices in Hong Kong, from where he will develop VSN's customer-oriented commercial plan throughout the business and the ability to provide flexible, reliable and cost effective broadcast and media management solutions regardless of the client's complexity or size.
"As one of the leading companies in the M&E sector, we expect growth in the Asia Pacific region, which has offered us very appealing opportunities in the past and where our solutions are helping several companies to improve their workflows and efficiency. My aim is to listen carefully to our clients to keep solving their daily needs and to lead VSN forward in the market while focusing our sales efforts in providing the best quality service", declares Mariano L. Monteverde, VSN's Sales Director for APAC.
VSN has seen an exponential increase of the interest of local companies in its complete portfolio of solutions, covering Media & Business Process Management, News & Live Production and MCR Automation & Distribution. Influential companies of the region, such as TVB Hong Kong or Amarin TV (Thailand), now trust the most important part of their daily operations in VSN's solutions. "Mariano has a wealth of customer, technical and sales experience gained during his previous roles at our company, and we are sure that he is going to take VSN's presence in APAC to the next level", declares Jordi Utiel, VSN's President and CEO.