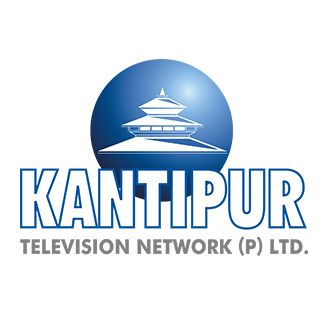 MediaCloud
Sector: Cloud services
Project: Complete News + Archive + Studio Playout System
Kantipur TV is the leading private television station in Nepal, which started operating in the country in July 2003. Commonly known as KTV, it has grown significantly in the last years and it has marked a milestone in the broadcasting history of Nepal. It has gained popularity not only at Nepaleses' home, but among non- resident Nepalese community who live abroad as well as thanks to its signal coverage that allows to watch live KTV from Asia, Europe, Australia and most part of Africa.
The Challenge
Based in the enlargement of their facilities, Kantipur Television Network decided to fulfill a complete renewal of the technical environment too back in 2011. The challenge was to become the first channel in Nepal to have a full tapeless working system.
The requirements were:
Two SD broadcasting channels upgradeable to HD
Redefinition of their workflow to be more efficient
Save costs
Improve the quality of the On Air image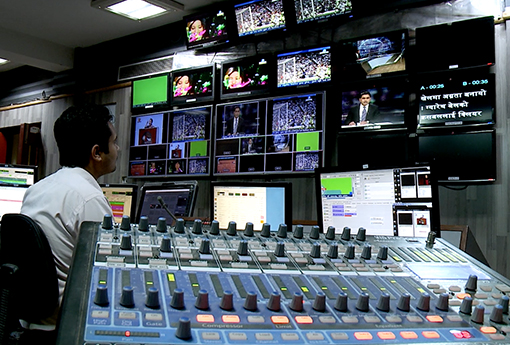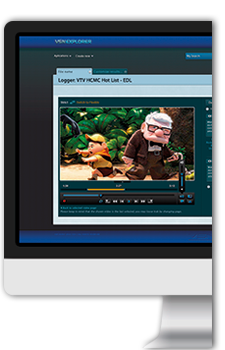 The Solution
The solution provided by VSN comprised a completely automated system specially designed for a news environment, including the following software:
VSNAUTOREC Ingest system for four simultaneous channels
Redundant news playout system VSNNEWS with 20 licenses for journalists and 10 licenses for post-production
Simultaneous access to the shared storage and archive from all stations
Low-res edition capabilities
VSNMULTICOM Automation system and fully redundant video-servers.
Three advanced graphic generators
One virtual studio
Legal recording thanks to VSNBROADREC
IP contribution and distribution of digital media
The Results
VSN and its representative in Nepal, Soheto, were awarded this tender because of the technical quality of the offered solution, its redundancy capabilities and its flexibility. Besides, the engineering team of Kantipur Television Network positively valued the efforts done by VSN for solving the technical challenges encountered during the integration and deployment, and its technical staff team certified the complete system at the VSN's Headquarters in Barcelona before the final installation in Katmandu.
Precisely, thanks to this successful training and technical work, Kantipur has hired and renewed its trust in VSN's technical support team to secure the success of its operations for the last five consecutive years.
Do you want to listen to Kantipur's executives talking about VSN's technology? Click here to access an exclusive video that shows how Kantipur has benefit from our technology.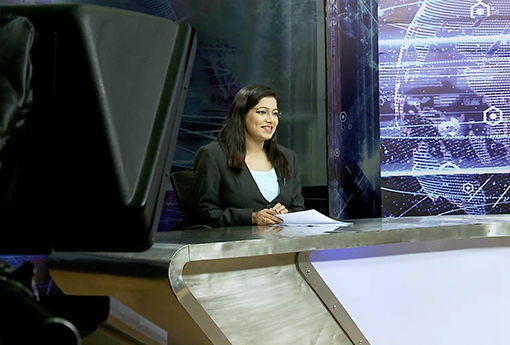 Simultaneous Ingest Lines
IP Content Delivery Clients
Download the full case study
Get the full picture with this case study's complete diagram.