See you next year at NAB Show 2020!
NAB 2019 in Las Vegas is just around the corner and we have some very exciting news ready to share with you!
It's that time of the year to get hands on with the latest products and software development approaches. Make sure to stay up to date about VSN's latest innovations that will be regularly introduced and announced through this website.
If you can't wait to learn about all our solutions for the Broadcast and Media & Entertainment industries, keep scrolling down and discover the latest technology and smart software from VSN including an even more powerful version.
Learn what's new for 2019 !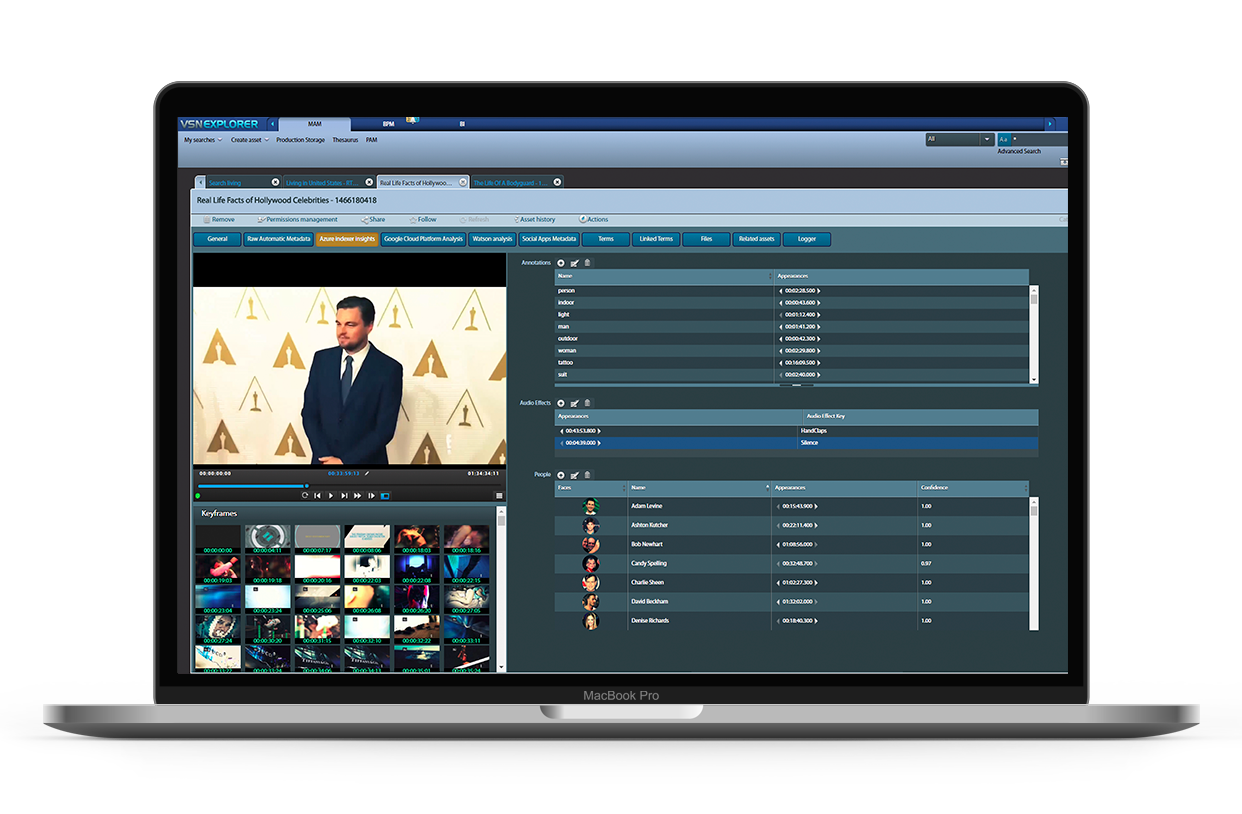 Advanced MAM with AI
VSNExplorer MAM is now integrated with several Artificial Intelligence systems such as IBM Watson, Google Cloud, Microsoft Azure or Etiqmedia, among others, for automatic metadata detection, ensuring a more efficient and accurate media management. Now, with the possibility to be implemented both in cloud environments and on premise.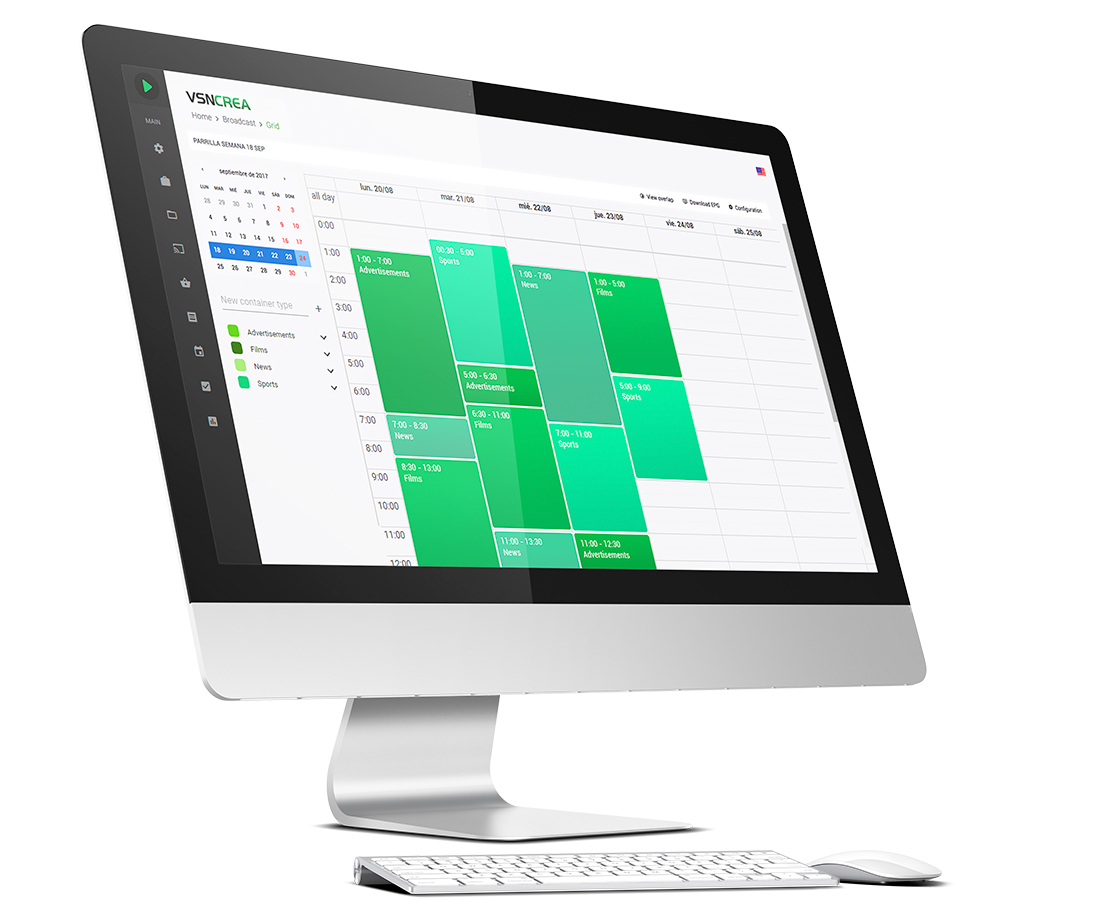 VSNCrea 100% HTML5
VSN will introduce its new VSNCrea, the latest version of its media planning and traffic system, 100% HTML5 and cloud-based for an unlimited TV, radio, and second-screens programming. It will allow for analysis of the programming and content return on investment (ROI) through customized analytical reports and dashboards.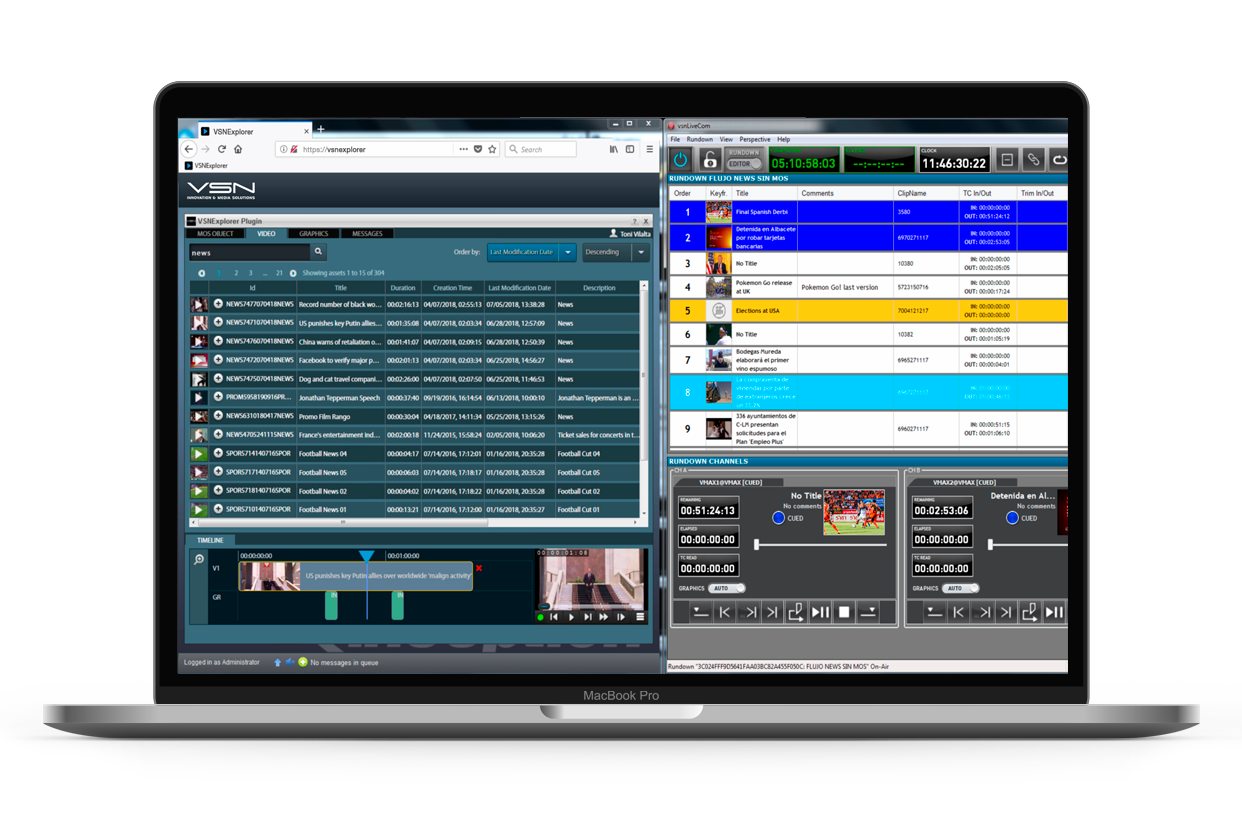 MOS Web Plugin for News
VSN's new MOS Web Plugin allows editors and journalists to visualize and edit all media assets stored in the VSNExplorer MAM/PAM system, as well as editing and linking graphics in the CG system, all via the same interface of their chosen newsroom computer system (NCRS).
Do you want to see a live showcase of our solutions?
Follow our up-to-the-minute coverage of NAB
Check our latest news & software developments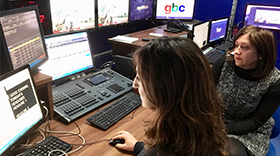 The independent and public Gibraltar Broadcasting Corporation (GBC), has partnered with VSN to update all its news production systems and make a full transition to a modern and digitized newsroom. Thanks to VSN's technology and solutions, GBC will be able to leave behind the manual workflows. At the very core of the current GBC programme, VSN upgraded GBC's Media Asset Management solution and developed clever integration with other partner-adopted solutions.
read more
Meet some of the people who were at NAB 2018