As we detailed in our last blog about VSNBroadrec, a good content monitoring system is essential to keep track of everything we broadcast and avoid unnecessary errors. That is why the latest update of VSN's system presents new features aimed at greater convenience and time optimization in monitoring processes. We tell you all about them right here!
Create clip timelines to manage your exports freely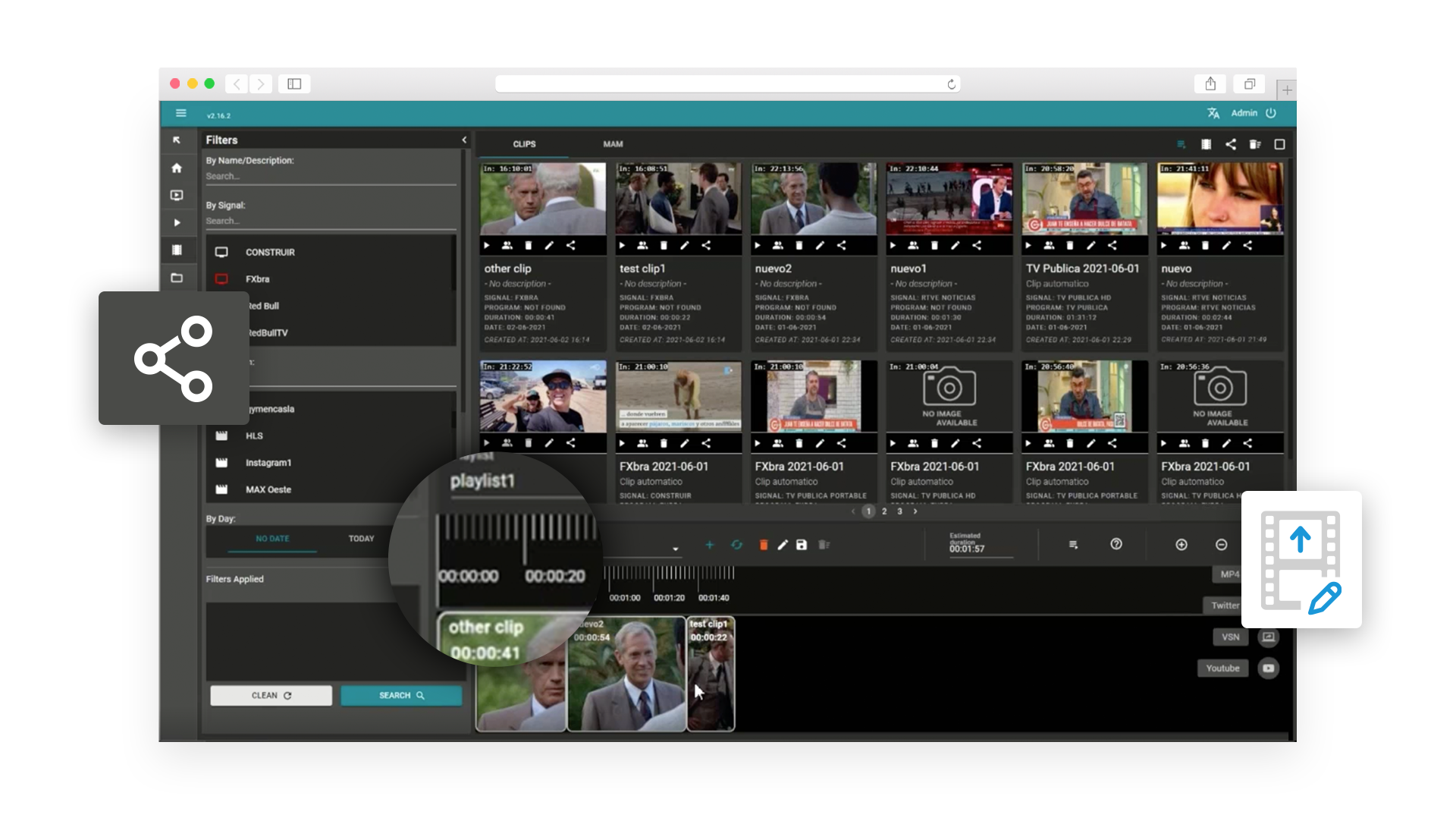 VSNBroadrec now allows the creation of video clips in a more convenient, simple and practical way in the form of a timeline, grouping selections of different contents of interest for later export and analysis in a new joint file, which can also be published directly on social networks.
Make the most of the new bookmarks system
Related to the previous feature, VSN's content monitoring system is also committed to optimize the time of its users with the option of adding customized bookmarks to each content. You can now create a comment on the parts of the video that interest you the most, either to mark a relevant section to create a clip later, point out errors to correct, internal coordination or simply find a specific section more easily.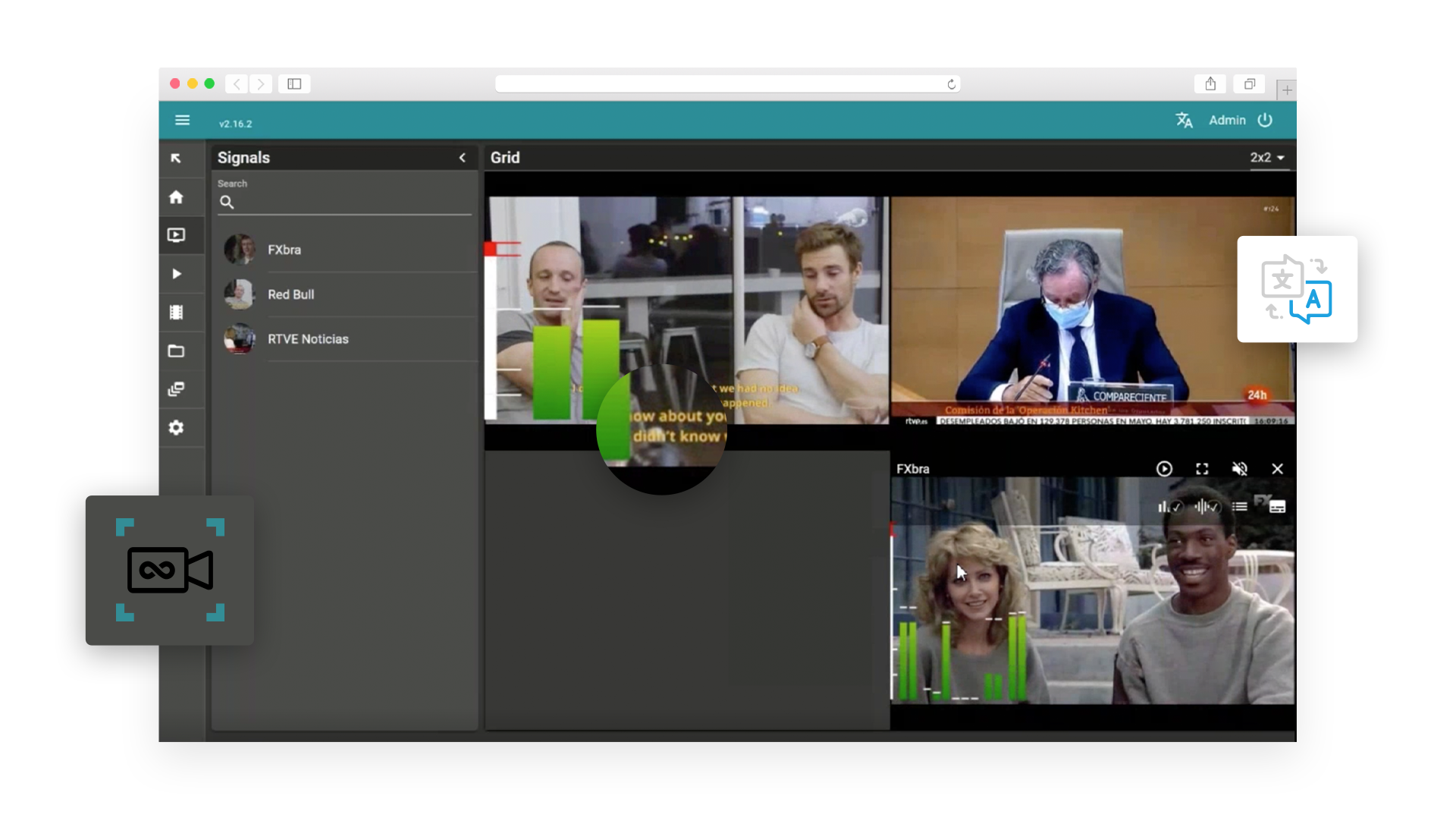 Preview multiple contents simultaneously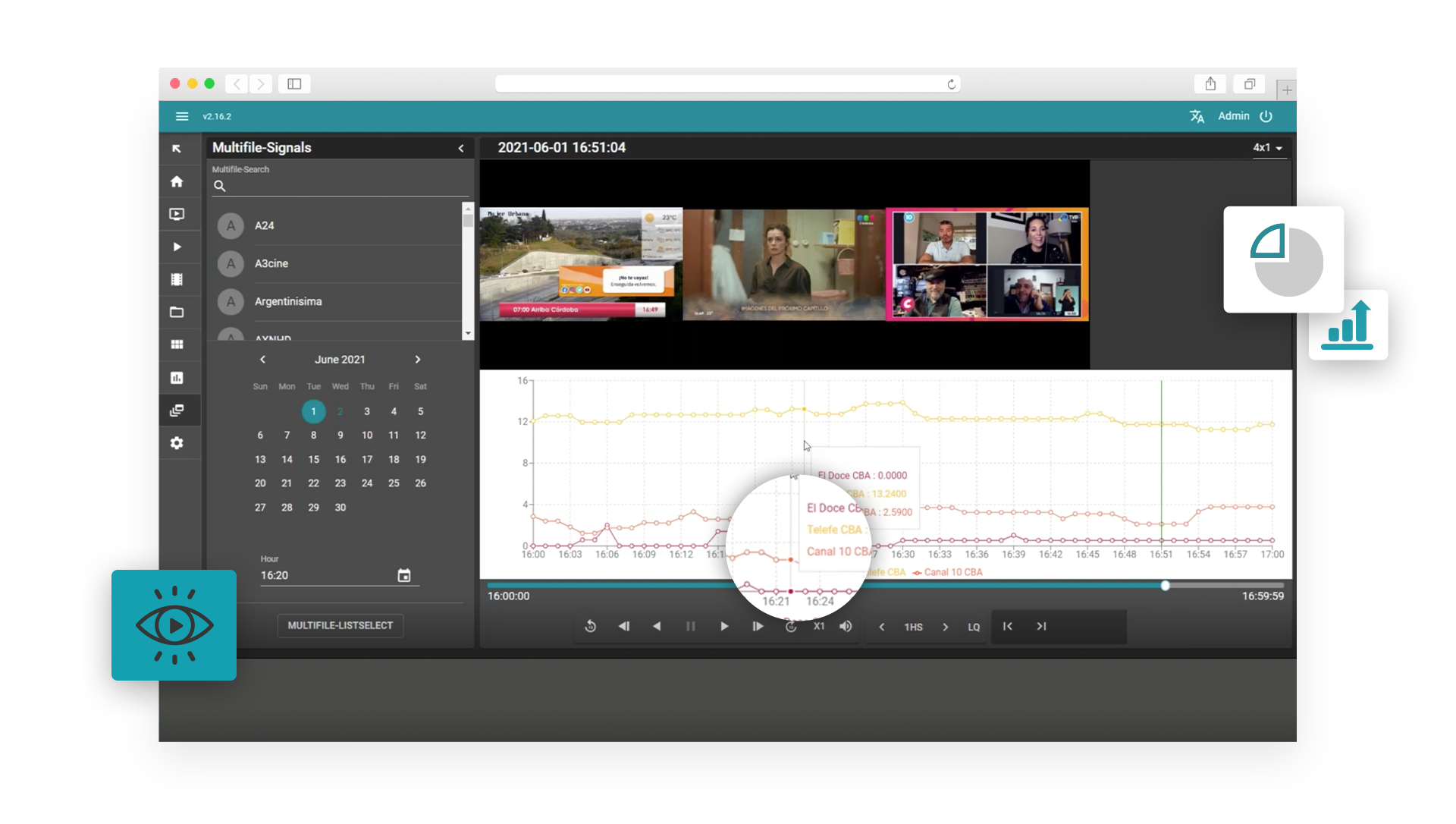 At VSN we know our system users often work with very demanding deadlines to carry out their daily tasks. That is why VSNBroadrec has added the option to visualize several contents simultaneously, allowing to compare several files at the same time, since this playback can also be synchronized with an Excel document with technical, rating and other statistics for a complete and dynamic content analysis.
Archive contents with the indicators and subtitles of your choice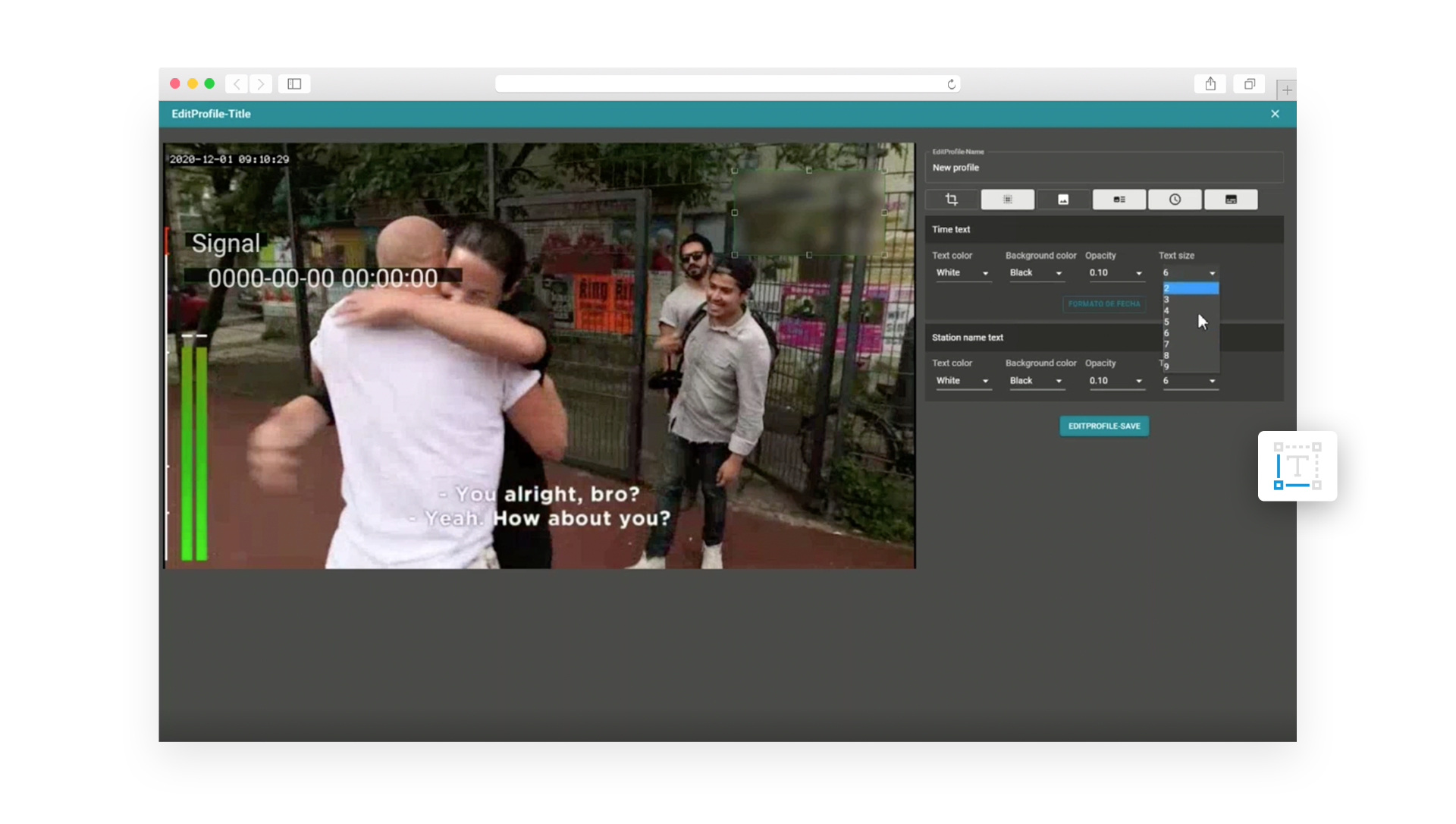 In the international arena, content monitoring is never easy, and to assist in this task, VSNBroadrec now offers the option of including volume indicators and subtitles inserted in the image in the video of archive copies for greater convenience.
If you want to know more about VSNBroadrec, you can download the free Product Information of the system or write to sales@vsn-tv.com.
Subscribe to our newsletter to stay updated about our activity