Thank you for visiting VSN booth at IBC 2018!
The future of media management technology at your fingertips
With more than 1,700 exhibitors, IBC is an unparalleled platform to discover the latest innovations in the Media & Entertainment industries. Thank you for visiting us at IBC 2018 from 14 to 18 September 2018 and discovering our latest innovations: the new advances developed for VSN's flagship product, VSNExplorer platform and its MAM, PAM, BI & BPM modules; how to be the first in News & Live Production; and our robust MCR Automation & Distribution system.
Learn what was new for IBC 2018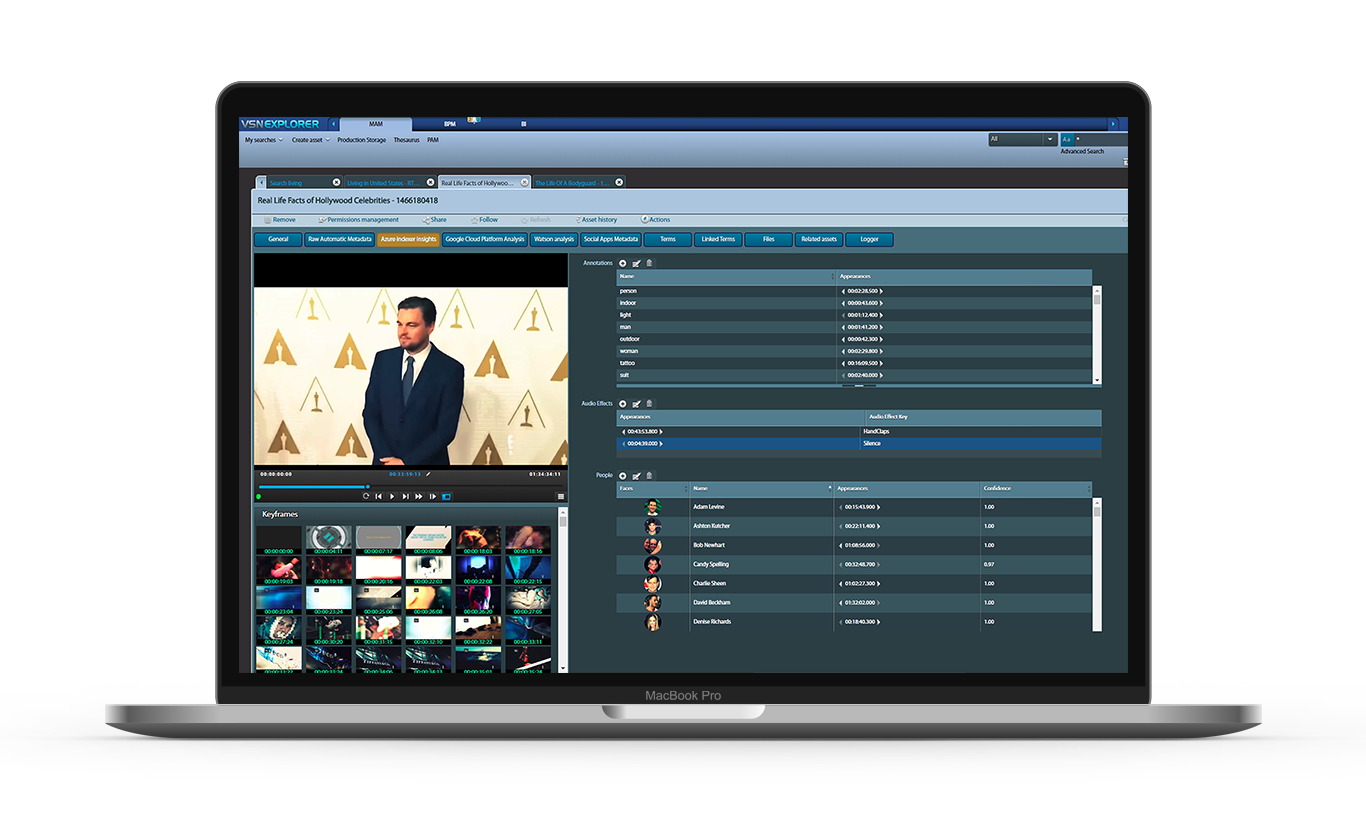 VSNExplorer MAM is now integrated with IBM Watson, Google, Microsoft Azure, and Etiqmedia Artificial Intelligence systems for automatic metadata detection for a more efficient and accurate media management.
Content cataloging and retrieval by segment
Advanced image processing: facial recognition, objects places, logos, OCR
Audio layers analysis: music, speakers recognition, audio effects
Media sentiment analysis
Speaker emotion detection
Speech-to-text and automatic translation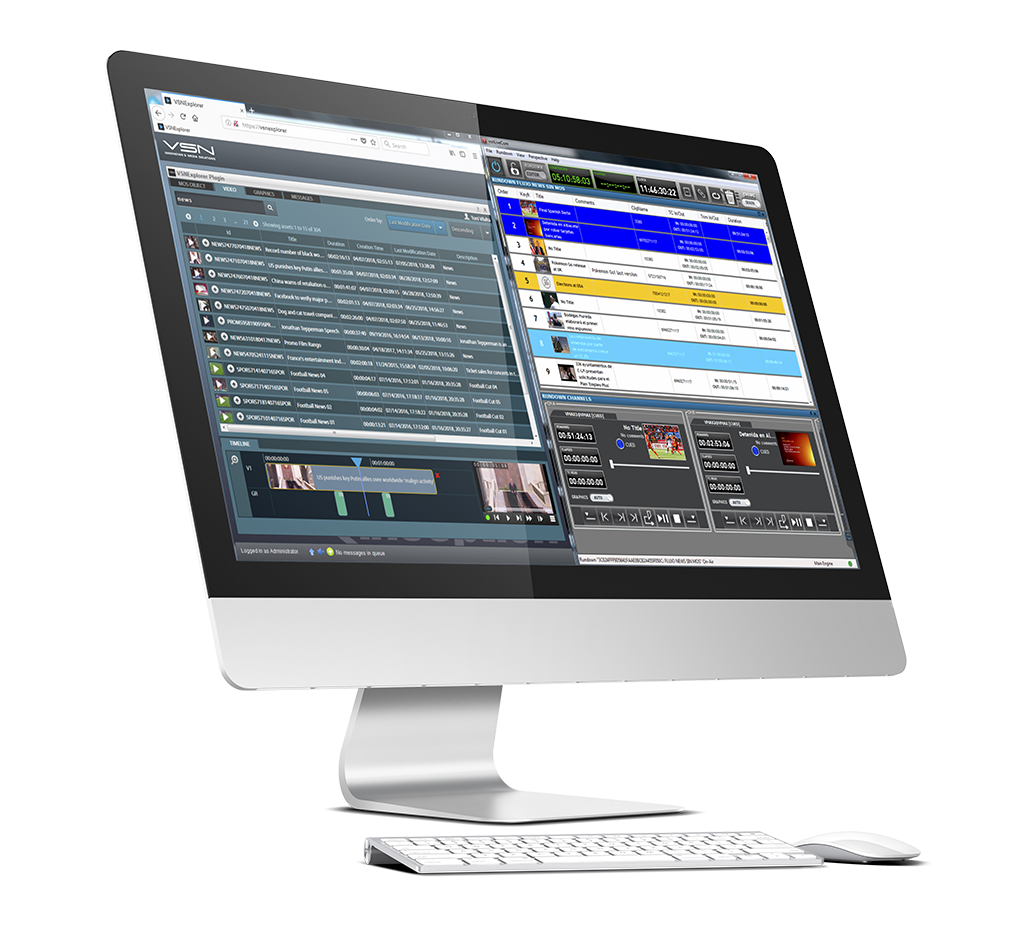 Focused on easing the user's workload, this unified solution provides a single workspace for news production, walking users through the entire process, from ingest to broadcast, without switching windows.
VSNExplorer MAM with Wedit, VSNLivecom, and VSNExplorer plugin for NRCS (MOS Media Bus 100% HTML5)
Integrable with NCRS available in the market
Quickly search for content through the MAM system from the NRCS interface
Edit video files, unify them with graphics and send the final news piece to broadcast
All within the journalists' NRCS GUI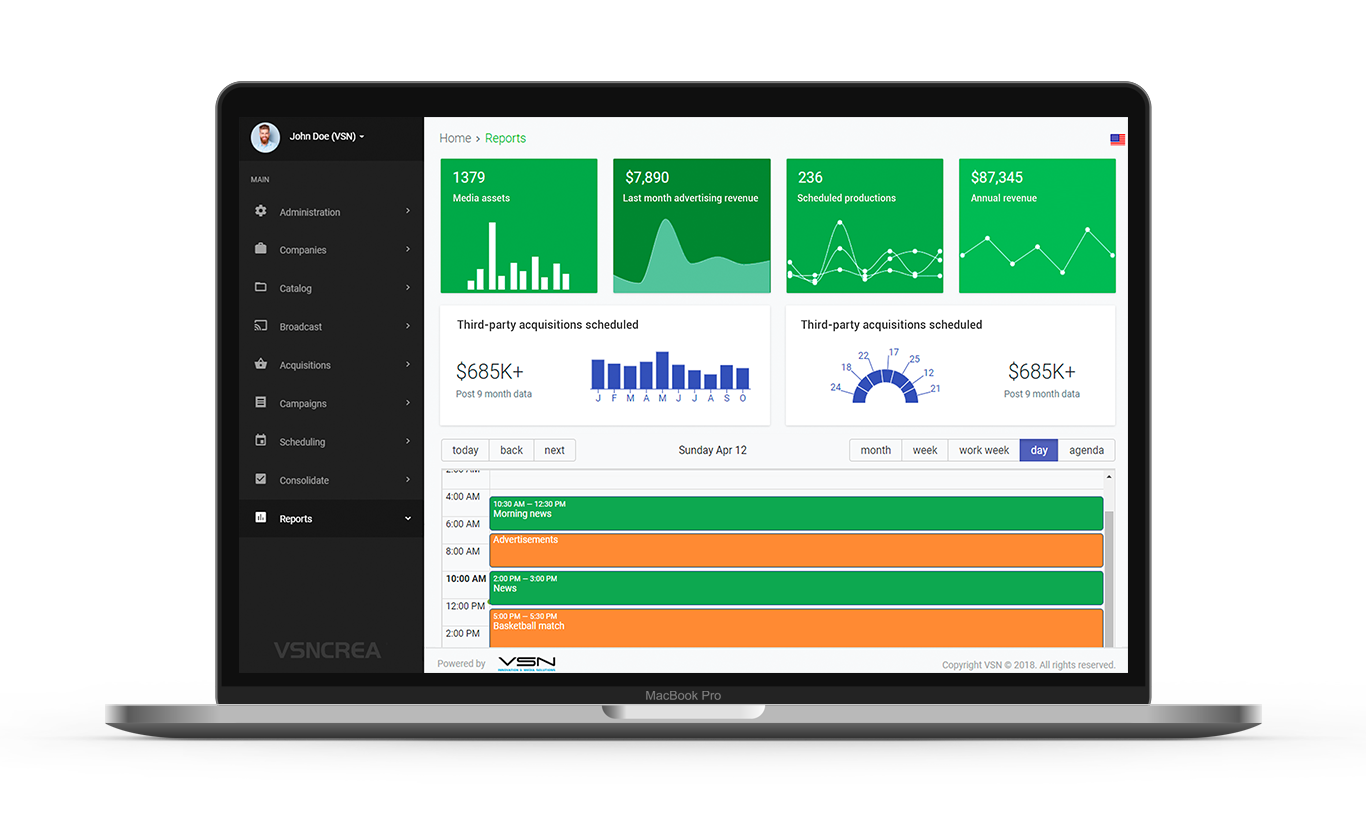 VSNCrea 100% HTML5
VSN will introduce its new VSNCrea, an HTML5 and cloud-based version of its VSNCreaTV software for traffic and scheduling for an unlimited TV, radio, and second-screens programming.
Unified functionalities and workflows within one single interface
Customizable and adaptable to each client specific needs
Programming and content ROI analysis
Multiple users simultaneously
Accessible anytime, anywhere, from any web browser and device
Integrable with third-party solutions
Follow our up-to-the-minute coverage of IBC 2018
Check our latest news & software developments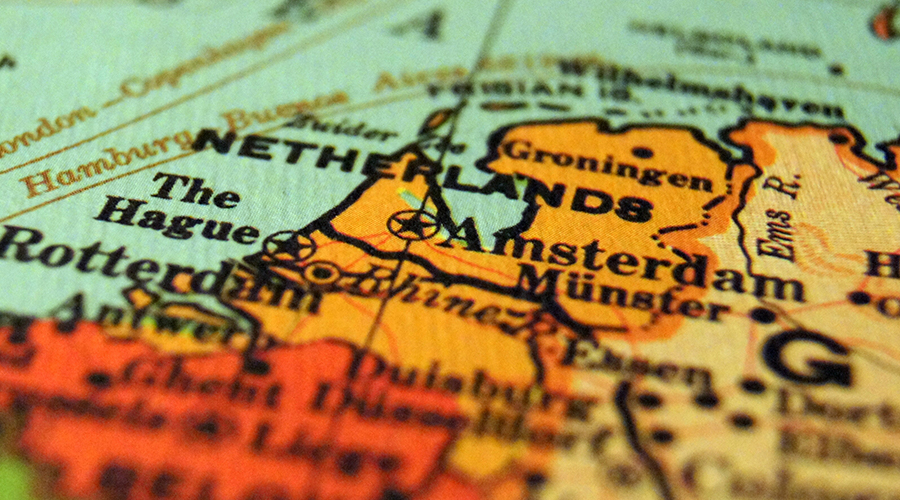 The greatest show in Europe has arrived and VSN is ready to present its latest developments, state-of-the-art technology and advise visitors at booth 7.B19 about the solutions that best fit their needs along the entire media management workflow: VSNExplorer MAM with AI, the new VSNCrea, VSN News Production solution, and more! If you have not decided to visit us yet, we give you 5 reasons not to miss it.
read more
Meet some of the people at IBC 2018