THE EVENT
For the first time, VSN will attend BVE 2017 in London, the UK's leading Entertainment and Media Tech event, with a 20-year history dedicated to the broadcast, production and post-production sectors and more than 15,000 visitors who annually attend the event to discover the latest products, services and trends from more than 300 leading manufacturers and distributors.
Aligned with the event's profile and latest evolution towards new disruptive technologies, VSN will take this opportunity to officially present to the British market some of its latest and most advanced technological developments for Broadcast and Media & Entertainment industries. Among others, there will be showcased some interesting integrations of its Media Asset Management solution VSNEXPLORER MAM with Microsoft Azure Media Services cloud platform or Thesaurus Online through Linked Data technology, its latest software developments based on HTML5, the recently launched VSNQC product for content Quality Check, or the powerful solution for News Production jointly developed with its trusted partner Ross Video.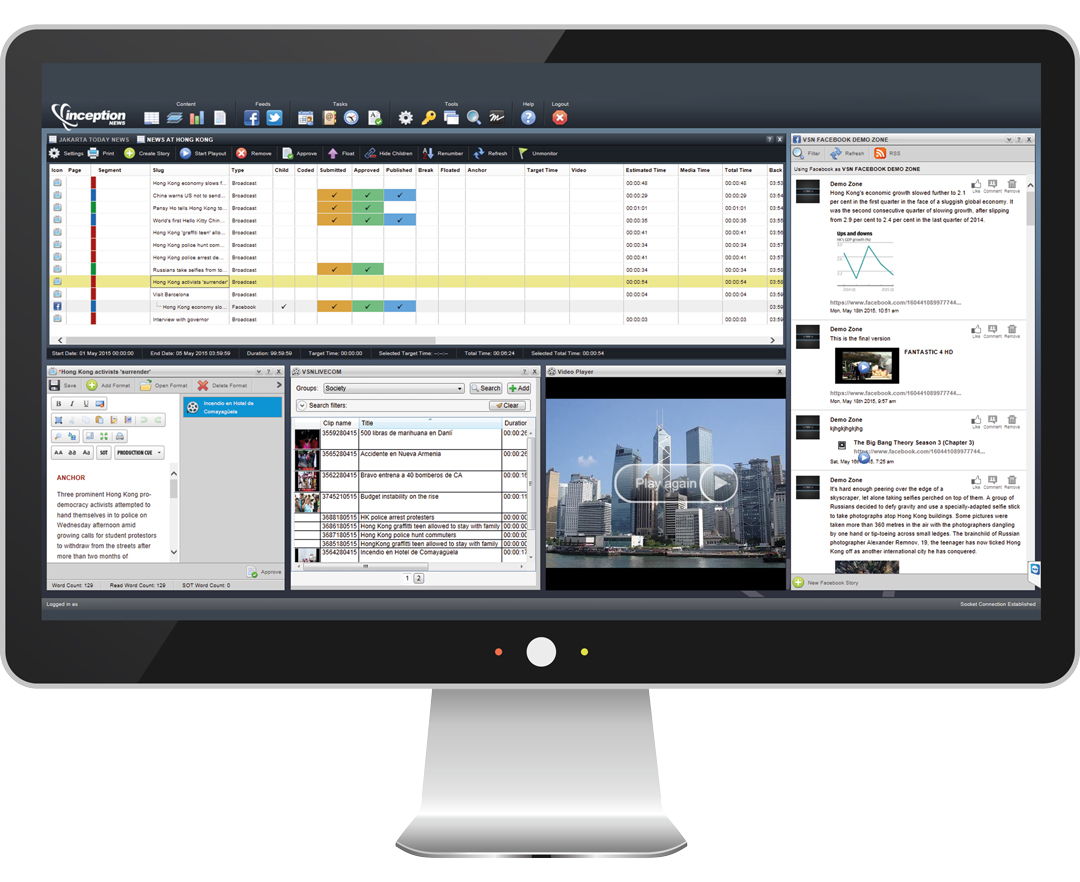 To know more about VSN's range of products and Broadcast solutions, book in advance a live Demo or meeting with us during BVE 2017 by completing the online form located below. We hope to meet you there!
MORE INFO
2017-02-28 00:00:00 2017-03-02 00:00:00 Europe/Madrid BVE 2017 For the first time, VSN will attend BVE 2017 in London, the UK's leading Entertainment and Media Tech event, with a 20-year history dedicated to the broadcast, production and post-production sectors and more than 15,000 visitors who annually attend the event to discover the latest products, services and trends from more than 300 leading manufacturers and distributors. Aligned with the event's profile and latest evolution towards new disruptive technologies, VSN will take this opportunity to officially present to the British market some of its latest and most advanced technological developments for Broadcast and Media & Entertainment industries. Among others, there will be showcased some interesting integrations of its Media Asset Management solution VSNEXPLORER MAM with Microsoft Azure Media Services cloud platform or Thesaurus Online through Linked Data technology, its latest software developments based on HTML5, the recently launched VSNQC product for content Quality Check, or the powerful solution for News Production jointly developed with its trusted partner Ross Video. To know more about VSN's range of products and Broadcast solutions, book in advance a live Demo or meeting with us during BVE 2017 by completing the online form located below. We hope to meet you there! United Kingdom, London VSN marketing@vsn.es

Stand:

TBD

Place:

ExCeL London

Start Date:

28-02-2017

End Date:

02-03-2017