THE EVENT
Once again, VSN will attend BVE 2018 in London, the UK's leading Entertainment and Media Tech event, with a 20-year history dedicated to the broadcast, production and post-production sectors and more than 15,000 visitors who annually attend the event to discover the latest products, services and trends from more than 300 leading manufacturers and distributors.
Aligned with the event's profile and latest evolution towards new disruptive technologies, VSN will take this opportunity to officially present to the British market some of its most advanced technological developments for Broadcast and Media & Entertainment industries. Among others, there will be showcased the latest VSN's web video editor, Wedit, 100% developed in HTML5 to allow quick rough cut video editings in the Cloud; the last version of VSNExplorer PAM, which provides comprehensive project visibility in production environments; or the brand-new End-to-End workflow in the Cloud recently launched, which is already raising a huge interest in the industry.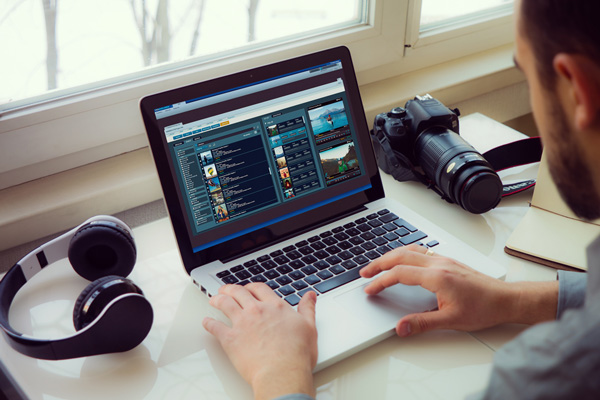 Book a live Demo or meeting in advance with VSN's team at BVE 2018 to know more about all these latest developments! Complete the following online form and leave us your comments. We hope to meet you there!
MORE INFO
2018-02-27 00:00:00 2018-03-01 00:00:00 Europe/Madrid BVE 2018 Once again, VSN will attend BVE 2018 in London, the UK's leading Entertainment and Media Tech event, with a 20-year history dedicated to the broadcast, production and post-production sectors and more than 15,000 visitors who annually attend the event to discover the latest products, services and trends from more than 300 leading manufacturers and distributors. Aligned with the event's profile and latest evolution towards new disruptive technologies, VSN will take this opportunity to officially present to the British market some of its most advanced technological developments for Broadcast and Media & Entertainment industries. Among others, there will be showcased the latest VSN's web video editor, Wedit, 100% developed in HTML5 to allow quick rough cut video editings in the Cloud; the last version of VSNExplorer PAM, which provides comprehensive project visibility in production environments; or the brand-new End-to-End workflow in the Cloud recently launched, which is already raising a huge interest in the industry. Book a live Demo or meeting in advance with VSN's team at BVE 2018 to know more about all these latest developments! Complete the following online form and leave us your comments. We hope to meet you there! United Kingdom, London VSN marketing@vsn.es

Stand:

M14

Place:

ExCeL London

Start Date:

27-02-2018

End Date:

01-03-2018