THE EVENT
VSN will participate with its latest features for the Media & Entertainment sector at SET Expo 2016.
This trade show is managed by the important Brazilian Society of TV Engineering, and represents Latin American's most attractive event regarding Television, Radio and Telecommunications Engineering. It gathers professionals and executives from the multimedia production and distribution market coming from a wide range of technological companies. We are bringing to Brazil our main new features: our integration with Microsoft Azure!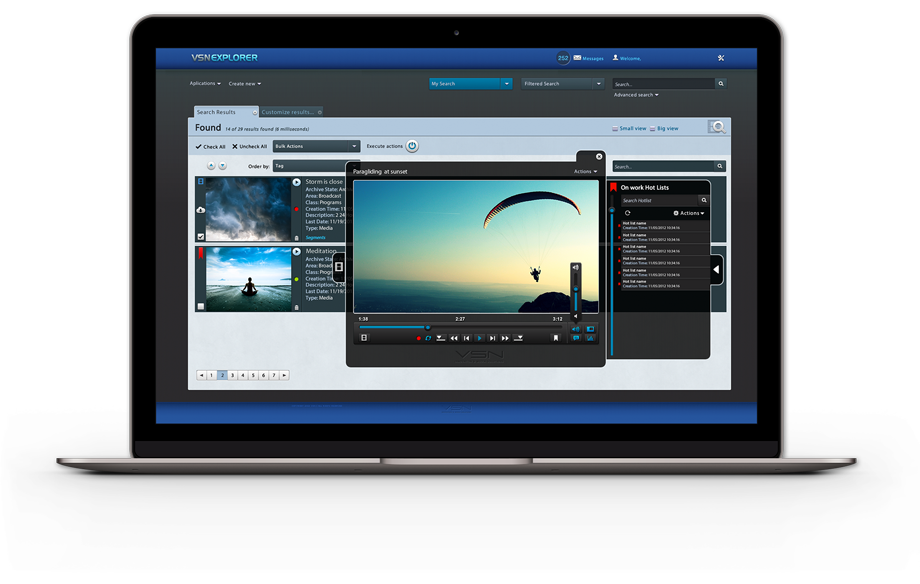 Click here to know more about VSNEXPLORER's integration with Microsoft Azure!
The Latin American market is crucial for VSN, and that is why we are coming to SET 2015. We want to show to the public our brand new features, from MAM, PAM and BPM solutions to News & Live Production or MCR Automation & Distribution.
MORE INFO
2016-08-29 00:00:00 2016-09-01 00:00:00 Europe/Madrid SET 2016 VSN will participate with its latest features for the Media & Entertainment sector at SET Expo 2016. This trade show is managed by the important Brazilian Society of TV Engineering, and represents Latin American's most attractive event regarding Television, Radio and Telecommunications Engineering. It gathers professionals and executives from the multimedia production and distribution market coming from a wide range of technological companies. We are bringing to Brazil our main new features: our integration with Microsoft Azure! Click here to know more about VSNEXPLORER's integration with Microsoft Azure! The Latin American market is crucial for VSN, and that is why we are coming to SET 2015. We want to show to the public our brand new features, from MAM, PAM and BPM solutions to News & Live Production or MCR Automation & Distribution. Brasil, São Paulo VSN marketing@vsn.es

Stand:

B47

Place:

Expo Center Norte

Start Date:

29-08-2016

End Date:

01-09-2016