THE EVENT
VSN visits the main Mexican trade show with its new features
Future Media Management comes to Mexico thanks to VSN. In this case, the company is visiting the prestigious Telemundo 2016 trade show, that will be held at the World Trade Center (Ciudad de México) between June 28 and July 01, to present its most advanced features for content management and broadcast. Our main new feature? Our revolutionary integration with Microsoft Azure Media Services.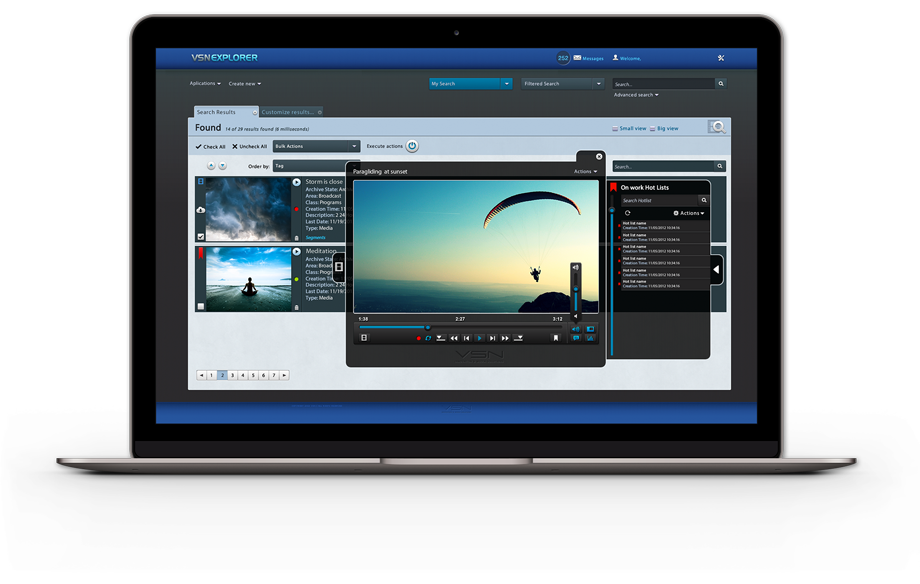 Click here to know more about VSNEXPLORER's integration with Microsoft Azure!
We hope to see you at Telemundo 2016!
MORE INFO
2016-06-28 00:00:00 2016-07-01 00:00:00 Europe/Madrid Telemundo 2016 VSN visits the main Mexican trade show with its new features Future Media Management comes to Mexico thanks to VSN. In this case, the company is visiting the prestigious Telemundo 2016 trade show, that will be held at the World Trade Center (Ciudad de México) between June 28 and July 01, to present its most advanced features for content management and broadcast. Our main new feature? Our revolutionary integration with Microsoft Azure Media Services. Click here to know more about VSNEXPLORER's integration with Microsoft Azure! We hope to see you at Telemundo 2016! Mexico, Ciudad de México VSN marketing@vsn.es

Stand:

A-16

Place:

World Trade Center

Start Date:

28-06-2016

End Date:

01-07-2016