The new VSN Inbound News Production solution places its focus on the user and on easing journalists' workload, taking one step ahead from a story-centric news production perspective. Thanks to the implementation of three VSN systems, the complete Inbound News Production solution is designed to walk the user through the entire news production process, from search and content editing, to broadcast and delivery to any screen or device, providing the adequate tools for each step of the process from one single interface.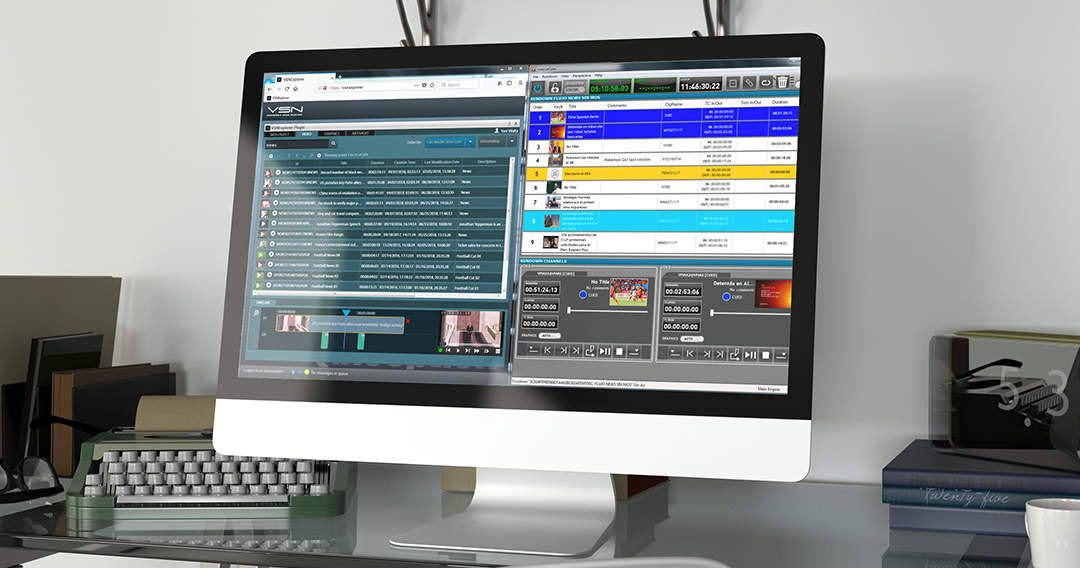 The company will showcase during IBC Show 2018 its new Inbound News Production solution, a new concept of news production especially aimed to ease users workload and allow them to focus on more creative tasks. Implementing three VSN systems —VSNExplorer MAM with Wedit, the studio automation system VSNLivecom, and the new VSNExplorer Plugin MOS for NRCS— the complete Inbound News Production solution provides a single unified workspace, walking journalists and editors through the entire news and live events production process and providing the most adequate technology and tools for each step of the process, right until its final delivery for broadcast on any screen or device. All of it without switching windows.
"Our main goal is to create solutions useful to our clients, solutions that help them overcome real problems and make their day-to-day work easier," says Toni Vilalta, VSN Product Manager. "Inbound News Production concept, as a 'user-centric' solution, is a natural and necessary evolution of news production environments for us. Now, we stand by an evolution, from story-centric news production systems to new and truly effective and practical systems for the people in charge of telling those stories", adds Vilalta.   
Wedit, the web video editor integrated within VSNExplorer platform, allows users to cut-edit low-res video files from their MAM system interface, as well as recording voiceover tracks directly over the video timeline, reducing the time needed to finish a news piece, no longer needing to export the video file to an NLE. In addition, using the new VSNExplorer Plugin for NRCS, a MOS Media Bus 100% HTML5, users can access VSNExplorer MAM advanced functionalities, including Wedit, directly from their NRCS system interface. This way, users can conduct quick searches on their VSN MAM system, edit video and audio, record voiceover tracks, include graphics into the timeline, and send the final news piece to broadcast through a studio automation system such as VSNLivecom, all within their NRCS GUI. The complete solution is also integrated with VSN channel-in-a-box solution, VSNOneTV, substantially reducing production costs and achieving a total control of production processes directly in the cloud.
Visit VSN booth at IBC 2018 (7.B19) and discover the complete Inbound News Production solution first hand. Book your demo on our website.