Since its adoption in November 2017 by the General Assembly, the International Archives Day is celebrated on the 9th of June to mark the creation by UNESCO of the International Congress of Archives on the 9th June 1948. This day we celebrate the unique value of archives as a documentary of human activity that ensures the democratic functioning of societies, the identity of individuals and communities, that defends and protects culture, historical memory, transparency and human rights.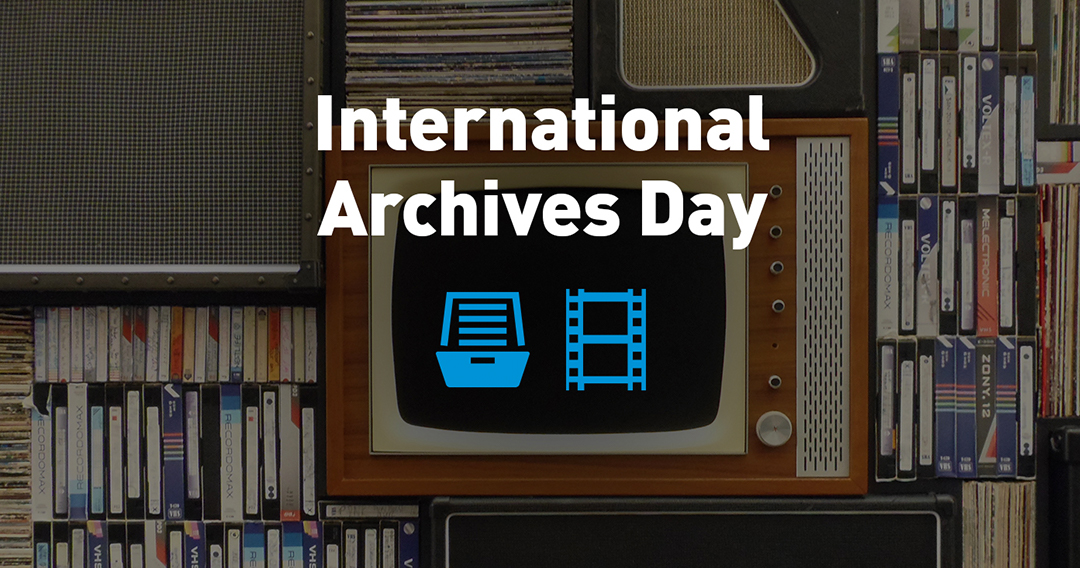 Since its adoption in 2008, the International Archive Day is aimed at raising awareness about the importance and need to preserve for the long-term documentary evidence of every activity, decision and fact that affects the economic, social and cultural development of humanity. As pointed out by the International Congress of Archives, they are the memory of nations and societies, form our identity and are a key aspect of the Information Society.
As stated in the opening of the Universal Declaration on Archives, adopted by the International Archive Council's General Assembly on September 2010, "[…] Archives are a unique and irreplaceable heritage passed from one generation to another. […] Open access to archives enriches our knowledge of human society, promotes democracy, protects citizens' rights and enhances the quality of life."
Since the beginning of the Digital Era and thanks to the great technological advances achieved during the last decades, archive storage capacity and its management have taken a qualitative and quantitative leap forward, being especially relevant the dematerialization of traditional archiving and the increasing ease to access information. However, these changes have been accompanied by an increase in the amount of information that needs to be processed by archive management systems, creating new challenges for the professionals in the industry. Concepts such as machine learning applied to archive management, Cloud storage, and new archive formats are in the center of current research and development projects for the industry.
VSN wants to join the celebration of the International Archives Day by defending the right to preservation of the historical memory that archives represent, as well as supporting the research and development of new conservation and management technologies. During the last year, VSN has participated in several events to support the research, defense, and preservation of archives, such as the last FIAT/IFTA World Conference, celebrated on October 2017, and the II Seminar on Archive and TV, organized by Spanish public corporation RTVE Document Archive and celebrated on April 2018. VSN will soon participate as a technological partner at RTVE project Journalism Innovation HUB, which will start on July during the Classical Theatre Festival of Almagro.