The advance of technology is radically transforming the Broadcast and Media sector and every day that passes we take the limits of what is possible a little further. The speed of this change is impressive and for that reason, here at VSN we think it is worth it to review the main technological trends that are expected to have more importance in 2019.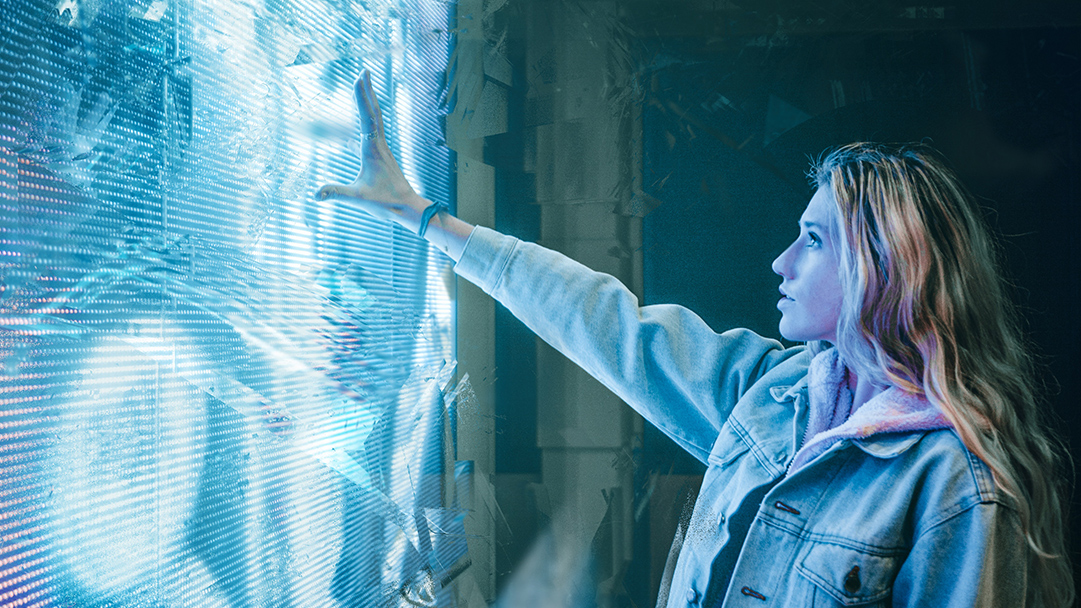 1. The strong emergence of new video formats
There is a huge appetite among the audience for a more immersive content consumption, resulting in a growing importance of formats such as
UHD
,
4K
or even
8K
, the largest resolution to date and that is already being marketed by some TV manufacturers. This trend however, has a downside, which is that the investment in equipment, transmission networks and content management systems that support such high quality, is expensive, especially if we want to work with technologies such as Cloud or IP.
2. The adoption rates of IP technology keep increasing
Derived from new video formats comes the adoption of new connectivities like the
IP technology
. This form of transmission of content not only allow us to work with higher quality formats, but also help us achieve immediate content delivery and remote production. IP adoption is probably
one of the most disruptive changes in history
for the broadcast industry. Not only because of the technical and budgetary challenges it poses, but also because it requires us, as professionals, to adapt to new ways of working. A clear example of the potential of this technology was seeing this year at
Wimbledon
this year, were thanks to IP technology, any operator could call up any signal needed from any of the courts. In addition, the system was also able to support UHD production without requiring a separate routing infrastructure. However, and despite all the advantages it presents, its adoption rates are still quite low. According to data provided by
IBC
, only 6% of all the media companies in the world are already full IP, compared to 40% that still have a full SDI infrastructure. And although a rapid adoption of this technology is expected, it is believed that within 5 years there will still be 10% of the Broadcast businesses that will continue to be full SDI. Nevertheless, its importance continues to increase and of course, the transition to IP technology will be one of the key points of 2019.
3. New ways of working thanks to the Cloud
Broadcast professionals need also to adapt to new ways of working derived from the aforementioned changes and challenges. And here is where
Cloud based work environments
are gaining more and more importance in recent years, mainly to increase the speed of action and foster remote productions and ubiquity. At VSN we have already had the opportunity to implement systems based on Cloud technology for some of our clients around the world, which have allowed them to, among other things, access content from any geographical point and in real time, remote collaborative work between professionals and departments that aren't in the same location, share content to offer the widest and most complete news coverage possible, and monetize their content, allowing external users to access their
content hubs
with prior payment. All these advantages are very present in our day to day and therefore, make the adoption of Cloud inevitable and one of the trends that will increase the most in the sector next year.
4. Increasingly "smart" tools based on AI technology
And something that is enhanced by the cloud are technologies like
Artificial Intelligence
: the star trend of 2019. Everyday it is becoming more and more necessary to have tools that allow us not only to automate tasks in order to gain efficiency and speed, but that also allow us to rely on 'intelligent automation' for our daily tasks and workflows. Only then can we focus our attention on what really matters: the creation of
quality content
to differentiate ourselves from the competition. In this regard, some companies like
IDC Research
already forecast an investment of 77,6 billion dollars in cognitive AI systems for the year 2022, and within the Broadcast and Media industry, Devoncroft presented some initial data on
investment trends in broadcast technology
, where AI and machine learning already occupy the seventh place in the list of trends considered most important by professionals of the Broadcast, which can give us an idea of the importance that this technology is gaining. There is still a long way to go in the industry, both in the evolution of this tools and its implementation. However, it is also true that already nowadays Artificial Intelligence offers very i
nteresting advantages
, such as automatic cataloguing of metadata, advanced searches of content adapted to the specific needs of users, facial recognition, object detection, audio effects detection or speech to text, analysis of the sentiment of images or even performing the transcription and automatic translation of texts.
5. Content is still king and now it is targeted
Lastly, the importance of content creation, and even more so, of what is known as
"targeted content and targeted advertising"
is a trend that will also gain some prominence in 2019. That is, this trend refers to the need to generate specific content and advertising for a specific audience, according to their tastes and interests, and above all, depending on the screen through which they consume it. It is important to be bear in mind that the
consumption habits of viewers
have changed and that, with the widespread use of second screens and mobile devices, the consumption of online video has skyrocketed. Companies like
eMarketer
expect the average daily time dedicated to
television consumption
in the US to go down almost half an hour to 2020 compared to 2016. On the contrary, where some lose, others win. And this is the case of OTT platforms. According to
IHS Markit
, the number of subscribers to
OTT platforms
such as Netflix and Amazon Prime is expected to rise from 401 million in 2017 to 650 million in 2021. Even Google has recently published some
statistics of the Youtube
platform, which assure that 6 out of 10 people already prefer to watch online video than to consume linear television. Taking into account these impressive statistics, it is not surprising that the creation of content and advertising is gradually being specialized depending on its audience and consumer platform. From VSN, as technology providers, we strive to closely follow and keep up with all these trends, in order to offer you the latest technologies in the market and help clients be as competitive as possible.