For 25 years, Jordi Utiel has been CEO at VSN, the company he founded. An unusually long period for the broadcast market standards, that has granted Utiel a key experience on the market and on the clients needs in a changing and challenging environment that never stops moving.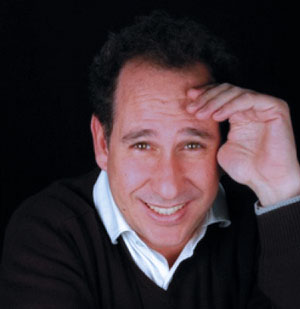 Q: Could you summarize in some lines this 25 years as VSN's CEO?
The outcome of all these years of work is very positive, very gratifying. We have been very lucky to grow with the market and bear witness of the enormous changes that have happened in this sector since the 90s. We have achieved the goal and the aspiration of being a relevant company in the sector, very innovative, with solutions that have always been in the vanguard, first in Spain, where our products have modelled the TV business, and later, thanks to our expansion strategy, around the world.
Work and effort have been constant in all this process, a big sacrifice, but the results are worth it and now we have a solid base to continue growing, with a new marketing and commercial strategy that will take VSN to the next level. 2015 will be our best year.
Q: What are VSN's challenges for the future in such a changing sector?
We have several challenges ahead. For example, to maintain and increase our policy of strong investment in R&D, a policy that has proven to be very important for us and has allowed us to develop state-of-the-art solutions.
Secondly, we are in the middle of a strong international expansion, with a very defined and sustained growth strategy that will place us, in five years, as one of the three or four most important companies in the sector. We are growing in Latin America, in Asia-Pacific, in Middle East, and with important projects in Africa too. Keeping this strong annual expansion is also one of the goals we are successfully achieving, and that will be proven with our presence in the main trade shows of the year: CABSAT (Dubai), NAB (Las Vegas), Broadcast Asia (Singapore) or IBC (Amsterdam).
And, finally, this year we are launching a new commercial, human resources and marketing strategy that is already giving very positive results and that will allow us to have a strong structure to support our growth.
Q: What's new at VSN this year?
We have a very complete year ahead of us, full of projects that we face with enthusiasm and energy. We are successfully focusing on a very powerful, advanced and reliable Media Asset Management (MAM) solution, VSNEXPLORER, with Production Asset Management (PAM) and Business Process Management (BPM) modules that offer infinite possibilities to our clients regarding how to organize their workflows and manage their media in a multiple-screens environment. We are also working on our successful journalist tools, such as VSNNEWS and VSNLIVECOM, and also on the MCR automation ones, that we are developing with second-screens distribution technologies available, such as VSNMULTICOM. Ultimately, no matter if it is a concrete need or a full End-to-End workflow, we have what our clients and the broadcast market demand.