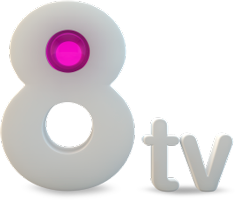 Sector: TV
Project: News + MAM + Workflows
8TV is one of the regional private channels in Catalunya (Spain). It started operations in 2001 under the name of CityTV and belongs to the well-known Godó multimedia and press group. Competing directly with TV3, the public broadcaster, and with a potential audience of 7.5 million, 8TV decided to hire the most famous Catalan TV presenter to drive a 3-hour news and magazine programme every day during prime time, thus building a digital newsroom and production system to support this operation. The contracts were signed in mid-July and the season started on Sept 12th. The installation and system integration was awarded to Unitecnic.
The Challenge
Production and deployment of the whole newsroom system (23 seats, 18 editors) and training of all the staff (30 people) in 1 month.
Very tight budget to produce a 3-hour daily program, plus some general production for the channel.
8 Customized workflows for the platform.
Gathering, transcoding and registry in the MAM database of the media obtained from 7 different News Agencies (AFP, Reuters, ACN, BarçaTV, Atlas, EuropaPress, EFE) plus 8TV ENGs.
Develop full support for these agencies in VSNWIRES (FTP and SMB protocols).
Integration of 3x FCP postproduction systems in a cross-platform environment, along with 13x GV Edius6 NLEs. Main video format is DV25 (.MOV) for the whole workflow.
Custom fields integration in MAM and Archive to meet 8TVs specifications.
Migration of the old archive content into VSN's archiving system (VSNARCHIVE) plus transcoding to the chosen format (from Avid DV to MOV DV).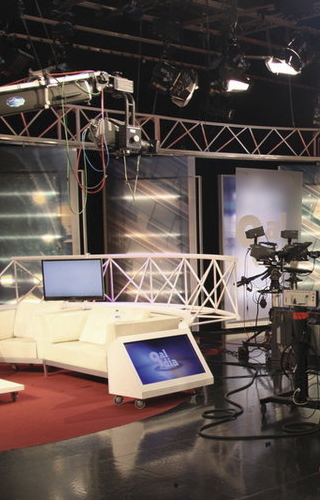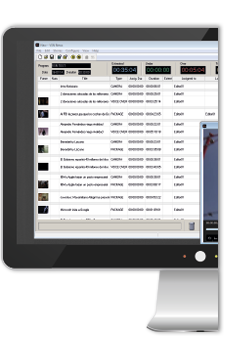 The Solution
This project started with the idea of a full OSX based journalist environment, however, when the project was about to be closed, Apple released the Final Cut Pro X and announced no backwards compatibility and requested the withdrawal of all Final Cut Pro 7 licenses from the market. This event made 8TV technical staff to reconsider the whole workflow. VSN's platform agnostic features made easy this last minute change allowing 8TV to keep 4 OSX workstations and adding 16 more Edius NLEs. All these editors have access to the same News Playlist by using VSNNEWS AV and access to the same MAM and Archive by using VSNARCHIVE. All of them accessing in real time to the on air playlist with video preview features, prompter and VSNCG+ automation from their own seats.
Another milestone in this project was the remote access from outside the LAN to the playlist and to the MAM system which was accomplished by using VSNWEBNEWS and VSNWEBCUTTER.
This project required several custom workflows that were developed by VSN engineers thanks to the Workflow Manager featured in the brand new 'Spider' platform, enabling a fully automated Newsroom operation in 8TV:
All the content ingested from the 7 news agencies selected is downloaded, transcoded into the same common format (DV MOV) for the whole workflow and registered automatically using a watch-folder system into VSN's MAM system.
All the metadata included in those agencies is filtered and formatted by VSNWIRES which allows the journalists to see in real time any kind of news allowing them to just drag and drop what they want into the News playlist.
From the same playlist it is possible to export to their website any news considered important enough to be there with just one click of a button. This button generates automatically an MP4 file plus an XML file which is uploaded to their web portal manager.
The Results
All this milestones were successfully completed.
Complex mid/big-size system, with very tight deadline and budget, and requiring a short training period and time-to-air, plus custom workflows.
Download the full case study
Get the full picture with this case study's complete diagram.