Media Exchange solution for media files and content sharing and transferring
Content sharing made easy
The Media Exchange solution has been specifically designed for work environments where media content of all kinds (including news, sports, advertising, films, TV programs and TV series) needs to be managed, exchanged and available in more than one location. This solution increases content visibility in an easy, cost-effective and secure way, allowing resources to be quickly shared.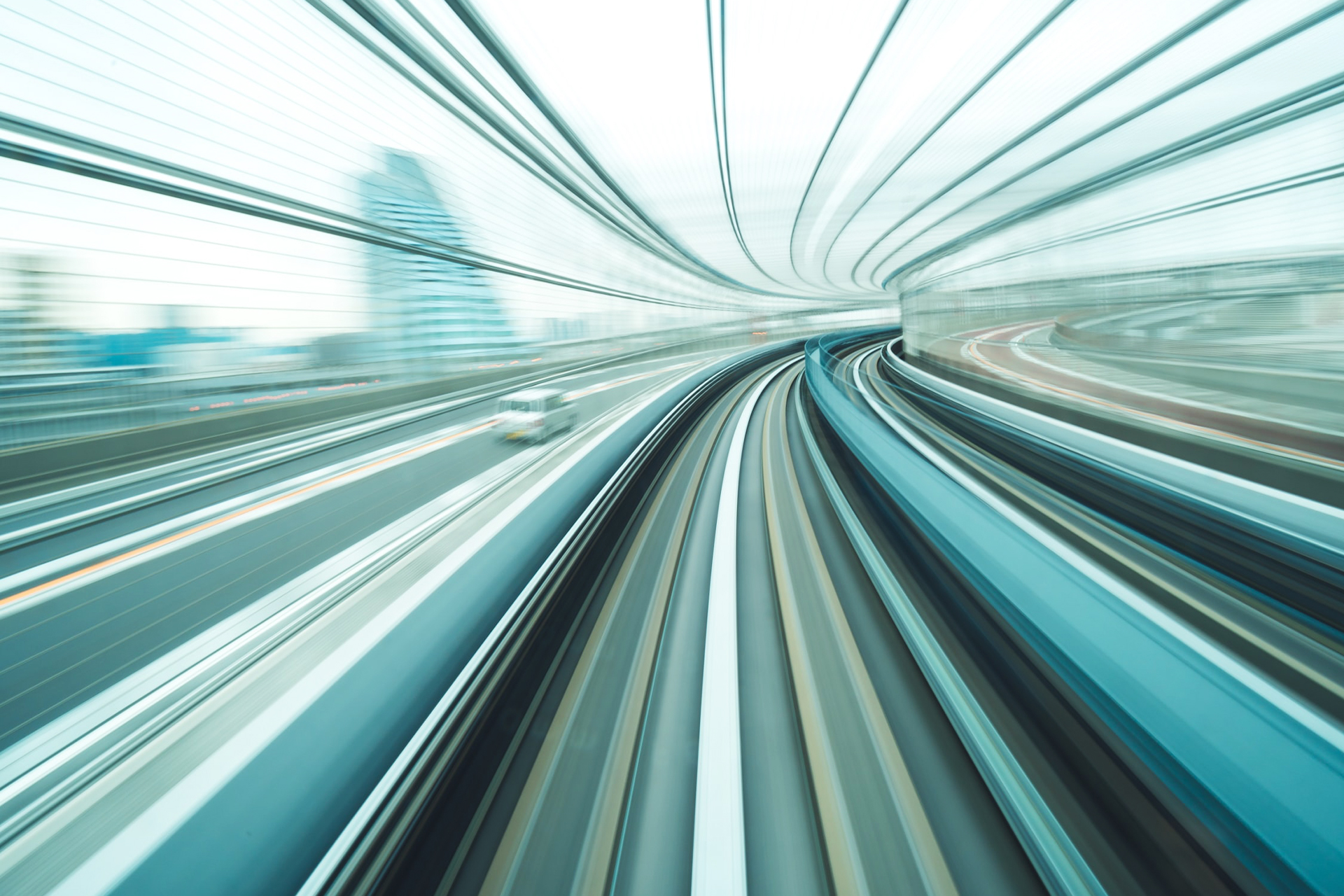 Discover the solution's products
Based on the VSNExplorer platform and its MAM module, the VSNExplorer Exchange is a customizable and distributed MAM system that acts like a content hub, in the cloud or on-premise. It helps media companies to easily and securely acquire, store and transfer media files.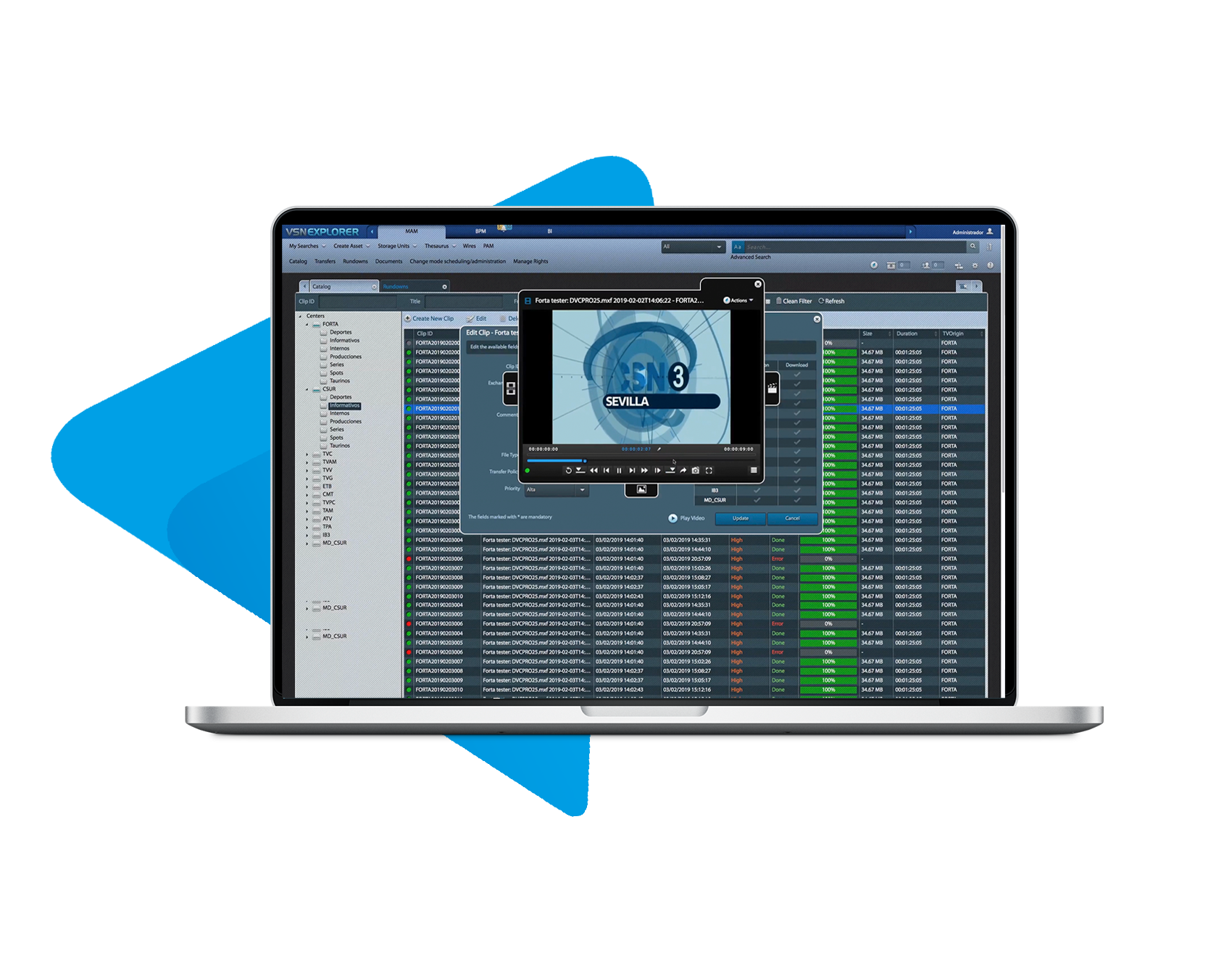 VSN's tool for Quality Control is capable of detecting technical errors that affect media files in each and every stage of their life cycle. It offers exhaustive information about the content's quality, warning users about any error that must be corrected and ensuring the minimum quality standards for broadcasting.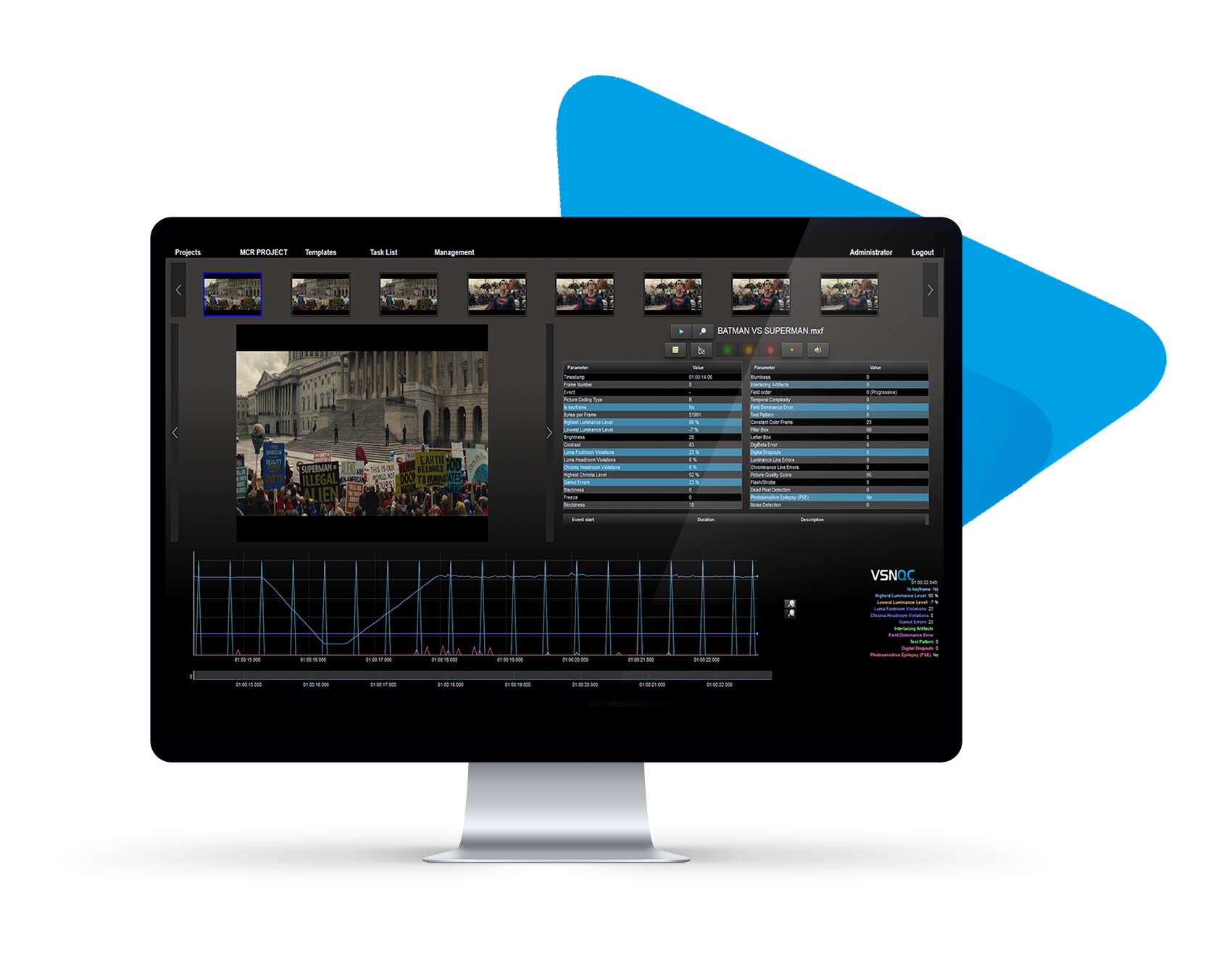 A complete set of analytical and reporting tools included in the VSNExplorer platform that transform the company's metadata and all the information extracted from third-party systems into meaningful reports, charts and dashboards that can even be customized for business analysis purposes.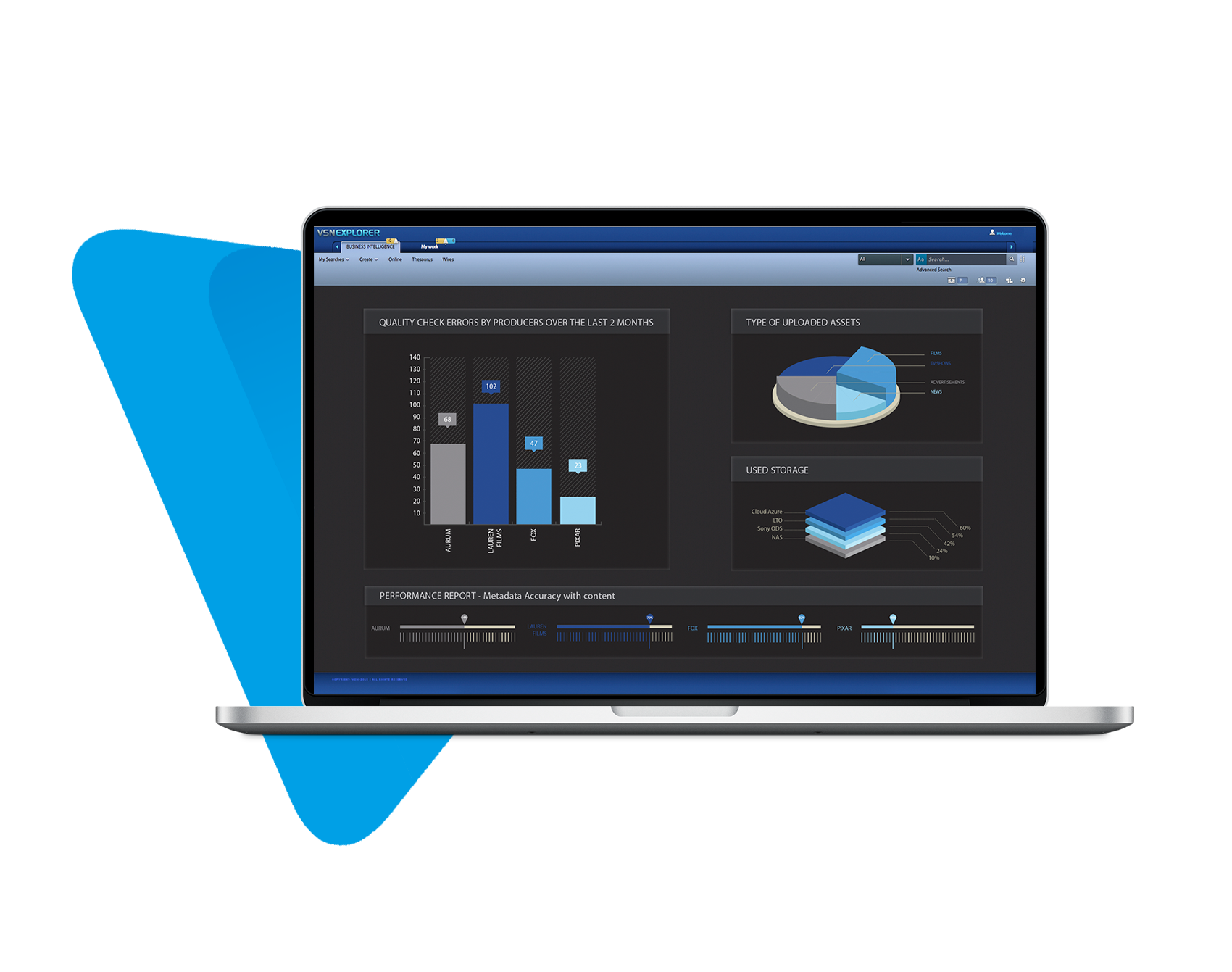 All you need, we deliver! Request your custom demo today
Who is this solution for?
Big corporations and enterprise groups
Coordinate, automate and optimize your content transfers from a centralized hub
VSN's Media Exchange solution is ideal for all big corporations and enterprise groups that need to coordinate their entire content catalog by type, automate file movement, optimize transfers and even have a centralized and shared content hub or repository to exchange media files with all departments, subsidiaries or companies of the group.
News agencies and correspondents
Transfer content, manage schedules and forecasts, and subscribe to content of your interest
In news production environments where journalists and correspondents must send their news for broadcast from anywhere in the world, this solution becomes a great ally to transfer content to multiple recipients at once. In addition, it allows users to manage schedules, content forecasts and even subscribe to content feeds of their interest to automatically receive them as soon as they are ingested into the system.
Monitor content delivery in real time, ensuring its correct receipt, and manage production forecasts.
Large multidisciplinary production teams that work remotely know the importance of having an efficient solution that allows them to share their work and productions, monitoring their delivery in real time and ensuring that content is received correctly. Likewise, production forecasts are also especially useful in this work environment.
What?
Multimedia platform to share and exchange TV and radio content between all mass media from the Catalonian region.
Who?
La Xarxa Audiovisual Local, S.L. is a mercantile society that manages and supports the audiovisual sector in Catalonia.
How?
A Media Exchange solution based on a distributed VSNExplorer MAM was deployed entirely in Microsoft Azure Cloud service.
What?
Supply, installation, administration and maintenance of its system for digital management and exchange of audiovisual content.
Who?
The Federation of Radio and Television Stations from the Autonomous Communities in Spain (FORTA)
How?
Media Exchange solution to transfer media files and to manage programming lists, forecasts and content subscriptions among 12 TVs.
What?
Cloud platform for content exchange to become the most comprehensive source of information and video about Mexican General Elections.
Who?
The network of educational and cultural radio and TV stations of Mexico (La RED México)
How?
Media Exchange solution based on VSNExplorer MAM hosted in Huawei cloud to allow 60 TVs to share and download content anytime just with an Internet connection.
Our customers are the key to our success
Discover why companies in more than 100 countries have already trusted VSN's solutions.
The greatest success stories of our customers deserve to be shared