VSN software products for the broadcast and media industries
Redefine your media workflows with the best-in-class software systems
Discover the Video Stream Networks Characteristics Product Portfolio
VSNExplorer Suite video software
All you need from production to delivery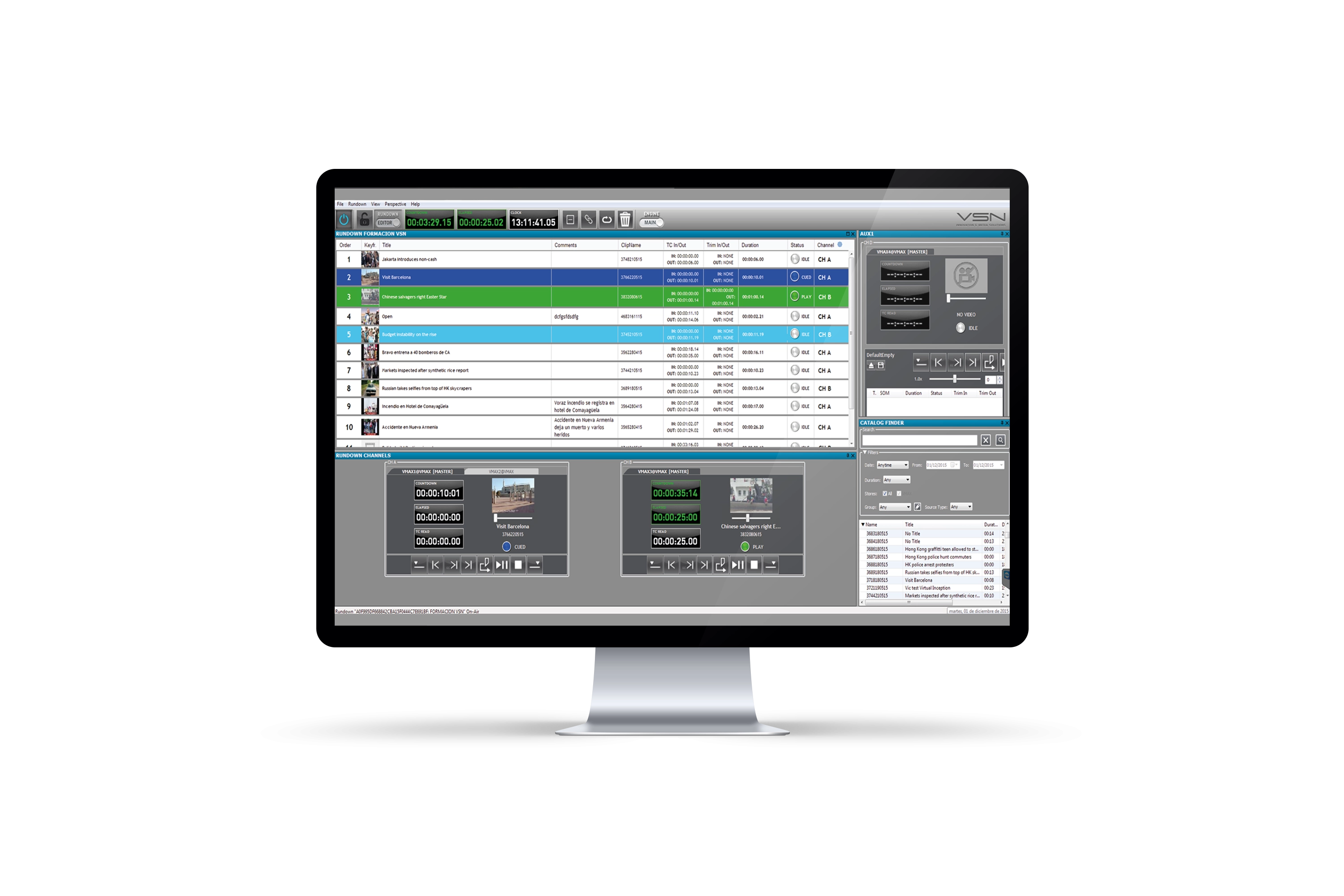 Simple, reliable and flexible studio playout with non-stop dynamic configuration that controls up to 16 video server channels. It is MOS compatible and integrates with the majority of NRCS systems available in the market.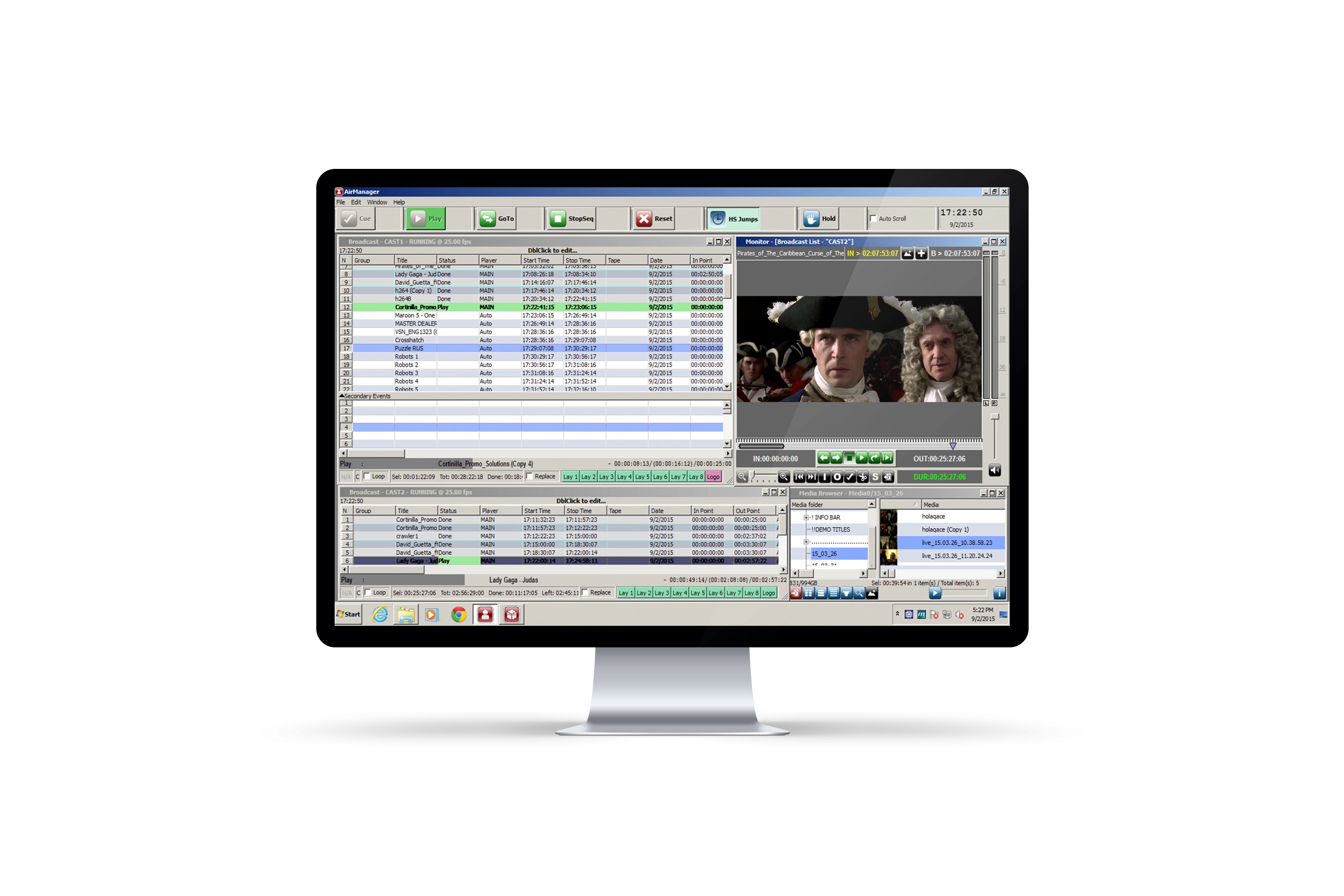 Integrated playout or Channel-in-a-Box system that reduces the many parts of a traditional playout and master control into a single integrated application. Simplify the installation and maintenance processes.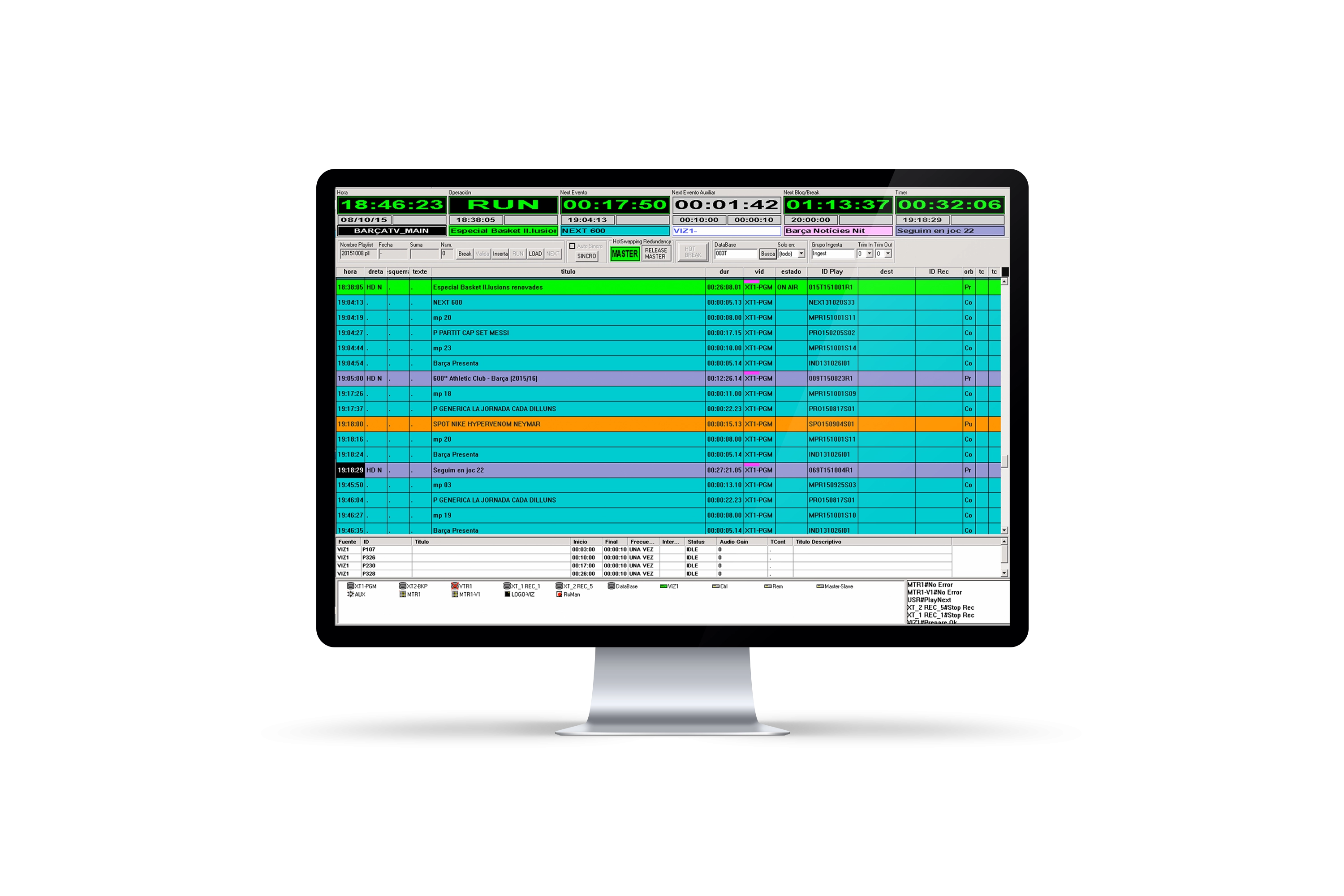 Robust playout automation software with hundred of references in the world and over 20 years in the market. It guarantees 24/7 seamless broadcast in single TV channels and big play-out centers alike.