VSN software products for the broadcast and media industries
Redefine your media workflows with the best-in-class software systems
Discover the Video Stream Networks Characteristics Product Portfolio
VSNExplorer Suite video software
All you need from production to delivery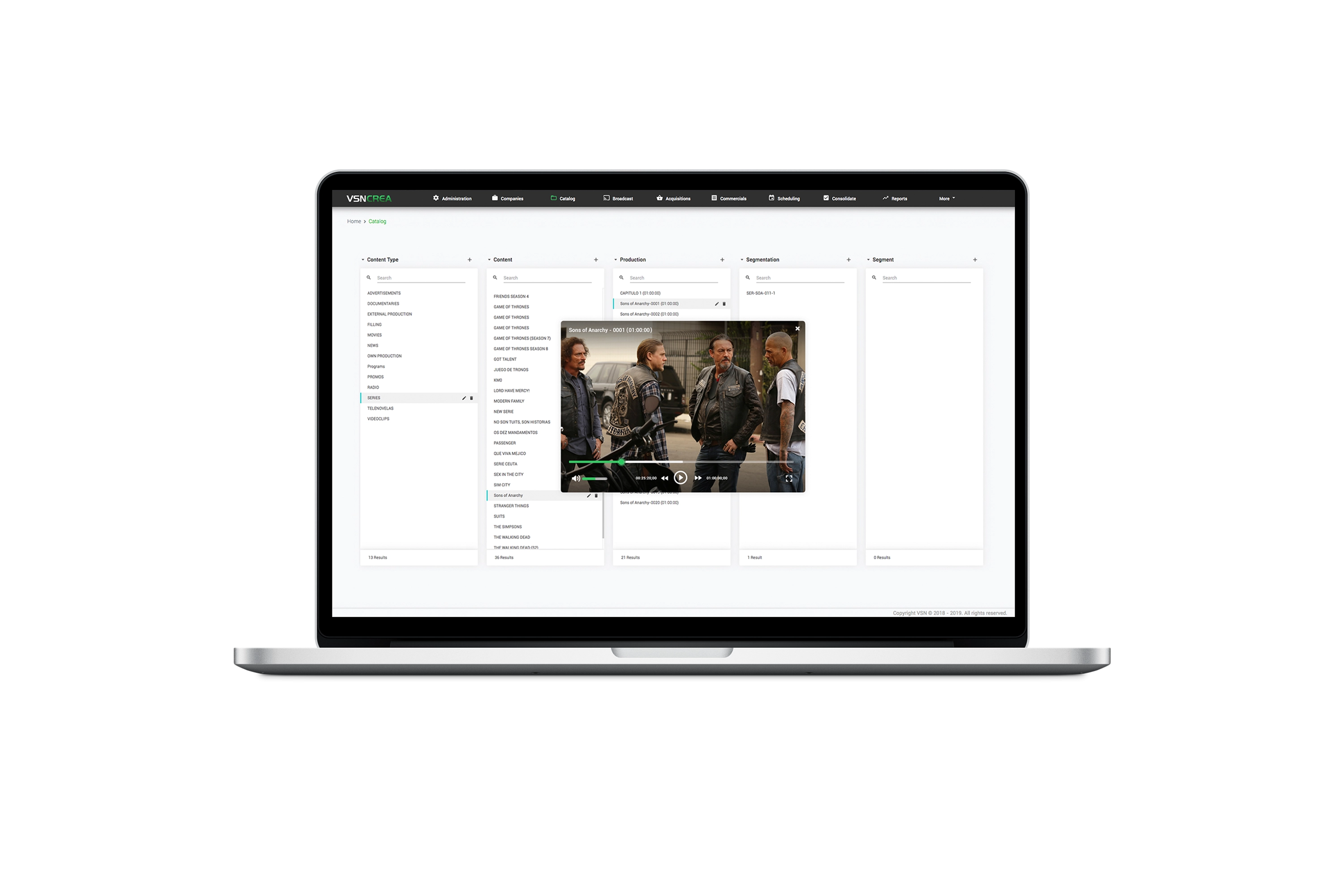 Traffic & scheduling system for TV, radio and non-linear channels. 100% web and multi-tenant, it allows to schedule programming and advertising in a smart way, including powerful automations and analytics.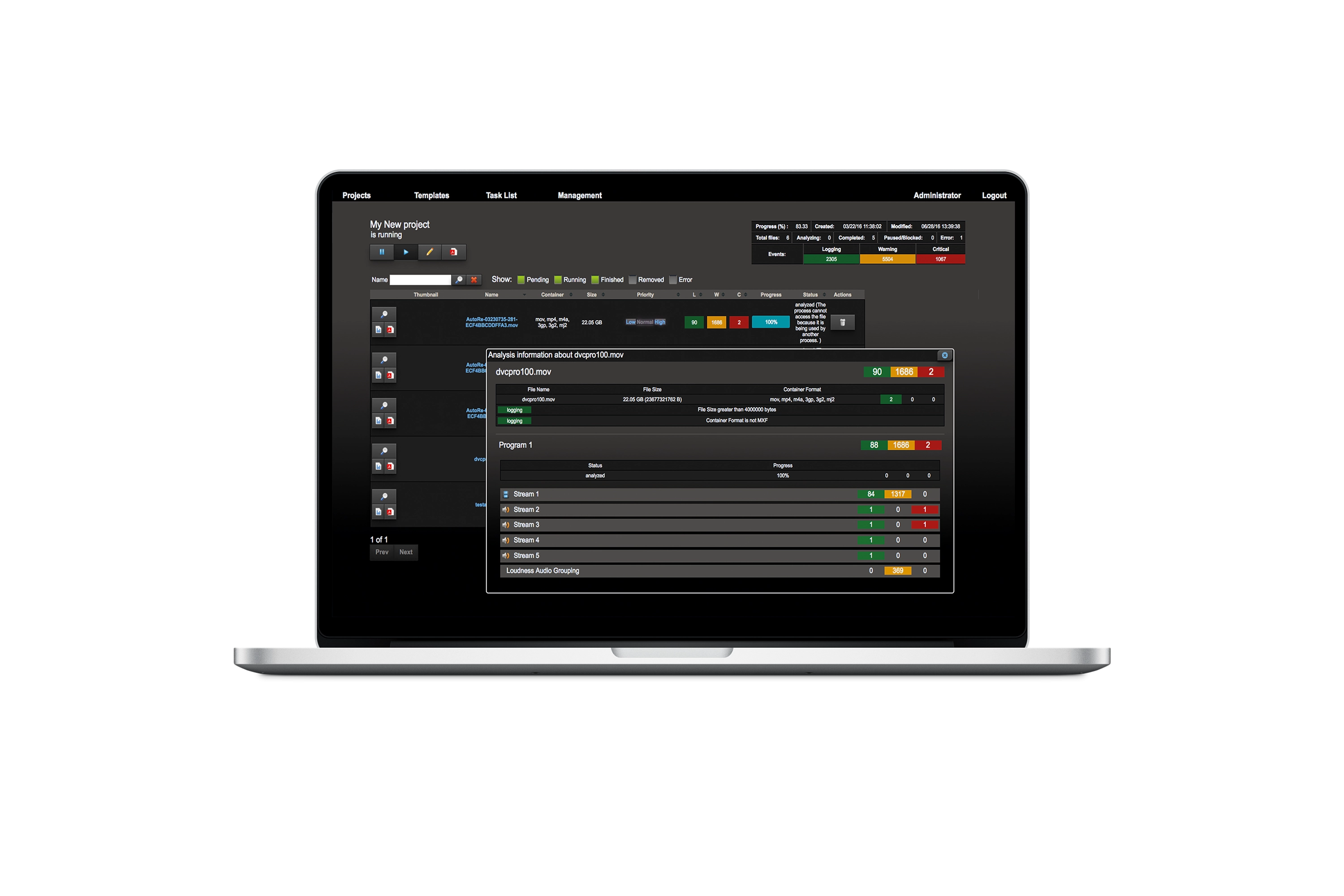 Quality control system for both traditional broadcasting and online workflows, to let users control at all times their content, both at video and audio levels, with detailed reports on the assets and an intuitive interface.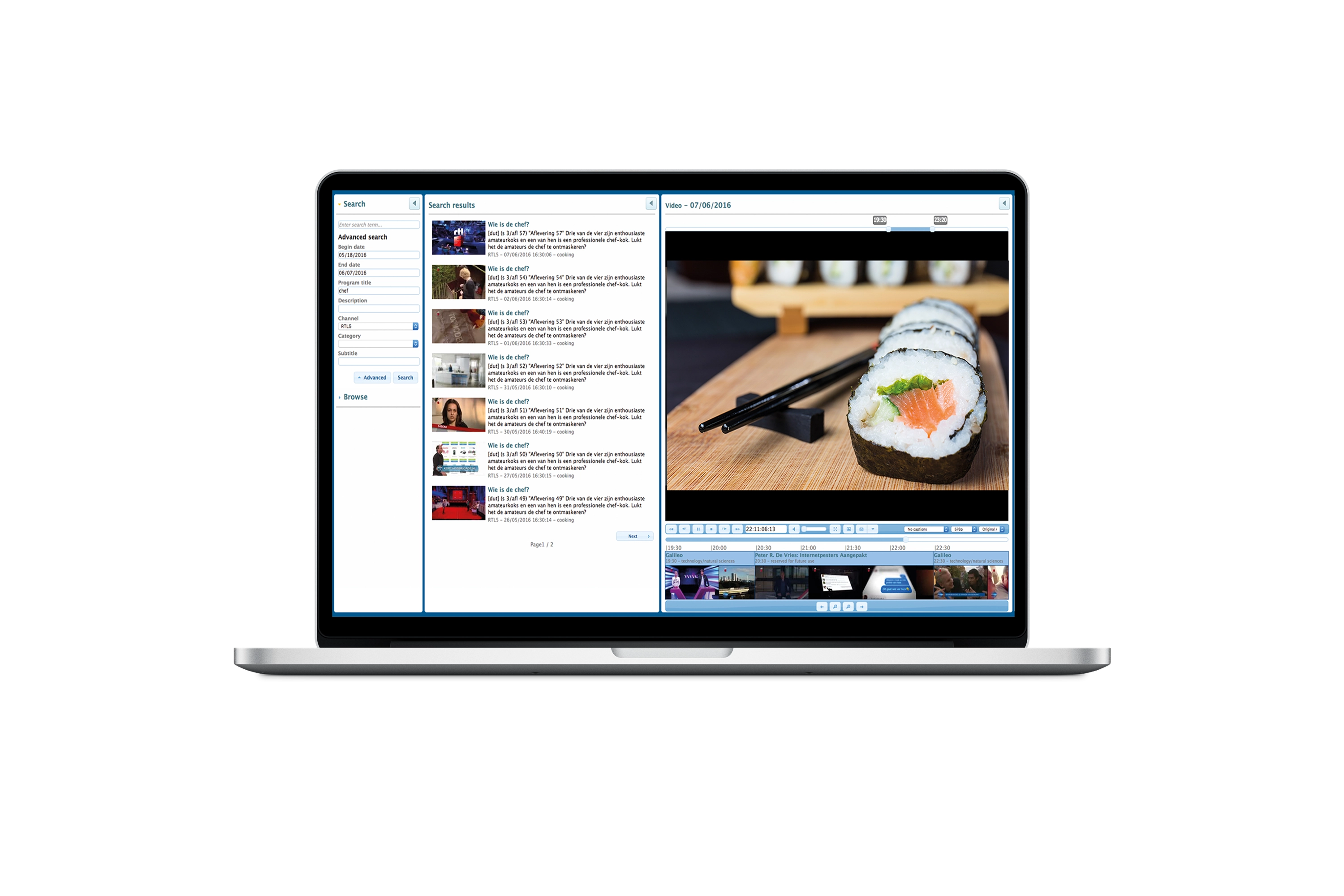 A highly reliable multi-channel ingest server system that allows for uninterrupted media recording of video and audio sources for multiple uses: from monitoring and legal compliance purposes, to VoD or archiving.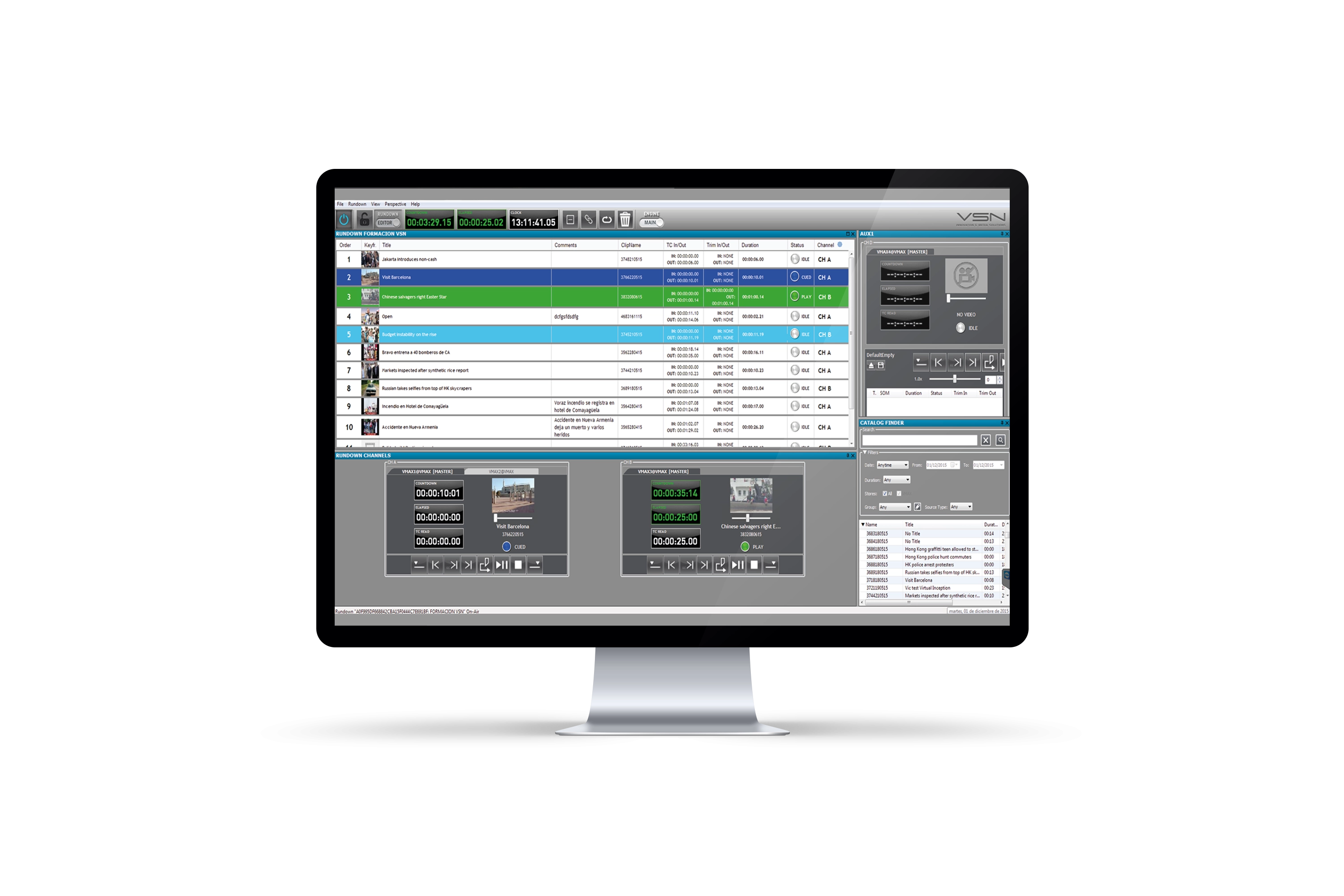 Simple, reliable and flexible studio playout with non-stop dynamic configuration that controls up to 16 video server channels. It is MOS compatible and integrates with the majority of NRCS systems available in the market.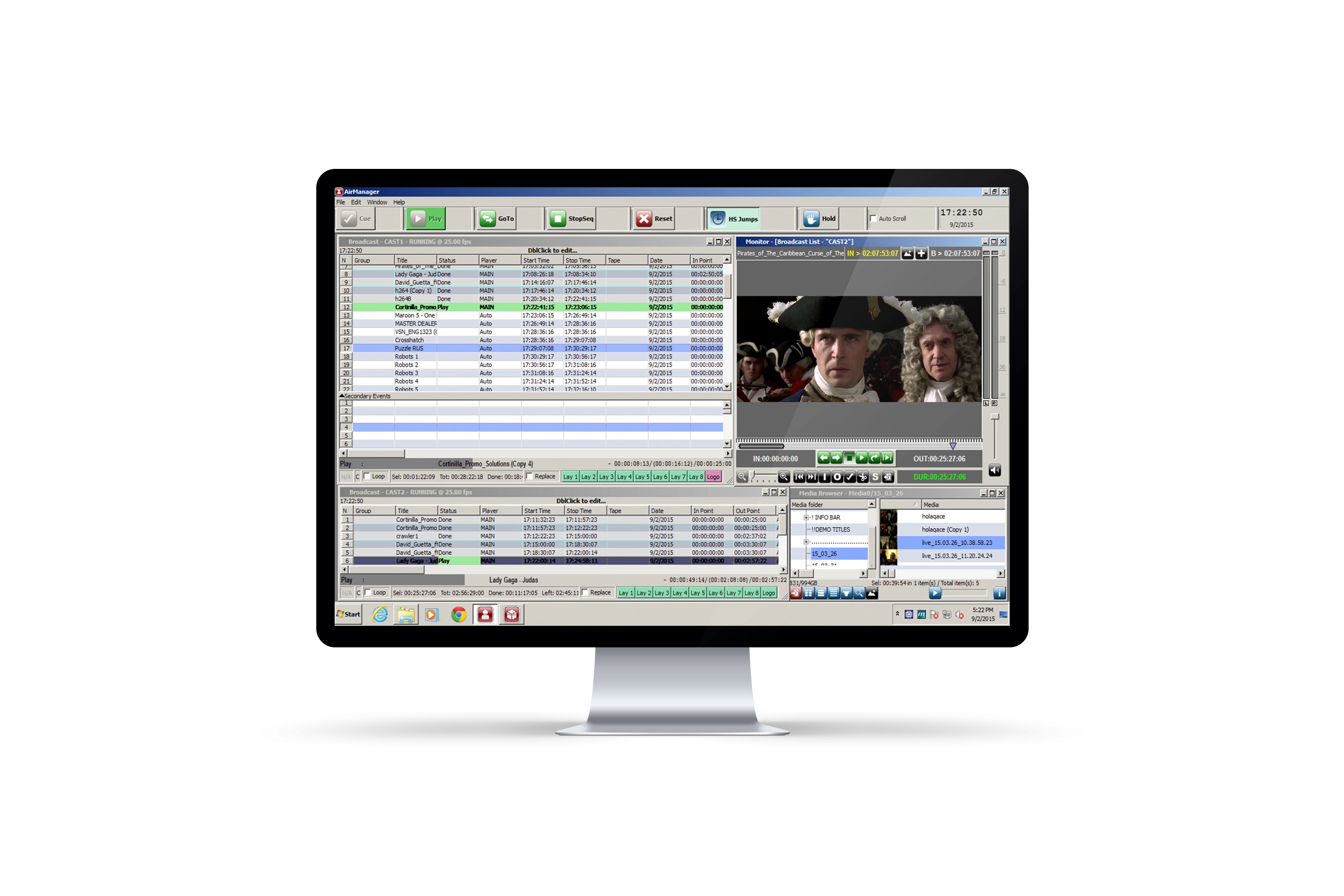 Integrated playout or Channel-in-a-Box system that reduces the many parts of a traditional playout and master control into a single integrated application. Simplify the installation and maintenance processes.