MediaCloud
Sector: Cloud services
Project: MAM (Content Acquisition) + IP Transferring
MediaCloud Networks is niche market internet, telecommunication and cloud services provider that was established to meet the demanding needs of the Film, Television & Media industries, with experts who have worked cross functionally within the Film, Television, Media and telecommunication industries at all levels. It is based in Johannesburg and Cape Town.
The Challenge
MediaCloud needed a powerful system to control its daily content management. The company was also looking for tool to distribute long form and promo content into broadcasters and audiovisual companies, manage the media on the media asset management system (MAM) and archive each asset.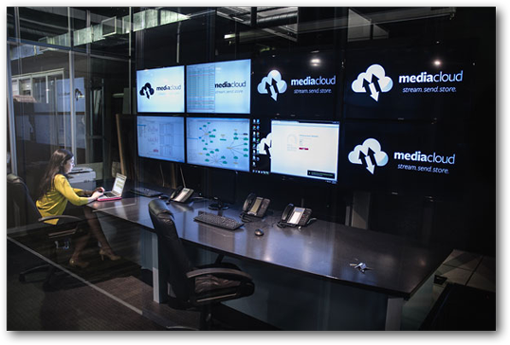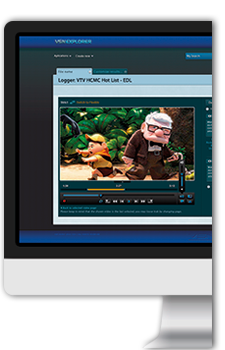 The Solution
The cloud services provider chose VSN's MAM, VSNEXPLORER, and its UMP acceleration protocol for the distribution and archive of long form and promo materials from content creators and distributors in South Africa. MediaCloud offers its customers a number of services including streaming and delivery services in South Africa via fiber cable and microwave links, having redundant connectivity with the four biggest broadcasters in South Africa as well as with Cape Town Film Studios and the countries leading post production houses and production companies
VSN's MAM (and BPM modules) have advanced functionality that allow for the safe movement of content in a cloud environment. It also integrates VSN's transfer acceleration protocol, UMP, which makes reaching rates of up to 96% of the link speed possible, 20 times faster than FTP, even in networks with high latency and packet loss. In addition to this, it adds guarantees file integrity and adds advanced encryption (AES-256), providing total security during transfer.
The Results
The South African company is currently providing connectivity and services to its customers for a number of big film and television productions in Cape Town with its partners Searle Street Post Production, Refinery and the Worx. Both long form and promo content from a number of suppliers is now being delivered to Multichoice's DSTV distribution platform. The Big Brother Africa content produced at Red Pepper by Endemol is a good example of how Producers and Broadcasters may collaborate with more efficient workflows over the cloud thanks to VSN technology.
"We are very excited with the progress we have seen so far. The MAM has proved an invaluable addition to our infrastructure and we will be moving forward with our plans to further the implementation of VSN services and products for our customers in the coming months", declares Marc Eckstein, MD for MediaCloud.
Regarding the current tests being done with Multichoice Eckstein continued. "We have been delivering promo, lineups and channel content for DSTV and MNet from Clearwater and Studio Zoo over the last few months. Sure, there were some challenges we needed to get past but the system is now delivering around 2000 video assets per month. We have also recently started with long form asset deliveries for RedPepper and HomeBrew films in Cape Town. Thanks to VSN we expect that the uptake from our customer base is now set to grow exponentially over the short to medium term."