Sector: TV
Project: BPM + MAM (Content Acquisition)
With 35 years of existence, Telson has been consolidated as one of the most important Broadcast facilities in the Spanish Broadcasting industry specialized in advertisement, cinema post-production services, design and "packaging" of thematic channels and corporative communication. Furthermore, Telson is a pioneer in content digitization.Telson's specialization has been, during three decades, its business card, providing integral solutions along with its technical reliability and wide expertise.
The Challenge
Telson needed to implement an automated platform to manage all processes related with ingest, QC, and delivery of broadcast materials that allowed them to communicate with Turner International's systems.
The Project required a MAM system for the media management both in Telson and Turner International, remotely controllable and secure. The MAM system should generate a unique ID for Telson's internal use and, finally, the media should be archived in a deep archive.
Minimizing the installation time was key due to the urgency of getting new channels on-air. This made the project even more challenging.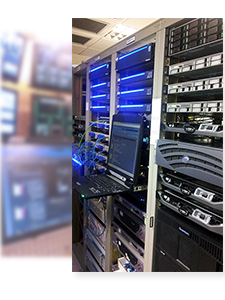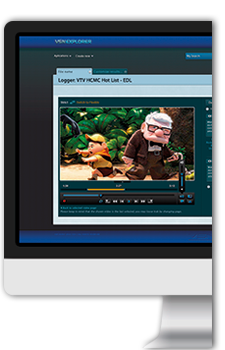 The Solution
Starting with a project consultancy, several BPs (Business Processes) were defined to orchestrate the different manual and automated tasks. This processes included integration with external systems such as Minnetonka software for audio processing, Softel for subtitling, Cerify for automated QC, Signiant for file exchange with Turner International and Omneon videoservers for MCR
The unique ID generation was powered using SPIDER's ID generation module, configured to generate an internal ID for Telson with a very specific structure agreed between Telson and Turner International. This structure followed FIMS specifications to create an universal ID.
For the deep archive solution the customer chose SGL HSM, which allows LTFS management to guarantee future LTO compatibility. This was a key point in the requirements.
The Results
The solution given by VSN using SPIDER orchestrates the workflows in an automated and very efficient way. Users receive tasks depending on the group they belong to and the SPIDER platform moves the media from one system to another following the defined BP.
On the other hand, Telson and Turner International have access to contents immediately both locally and remotely. This allows Turner International's auto-promotion department to have access the material right after being digitized and do so from remote site using VSN's UMP protocol. UMP allows the sending of contents in a secure and accelerated way.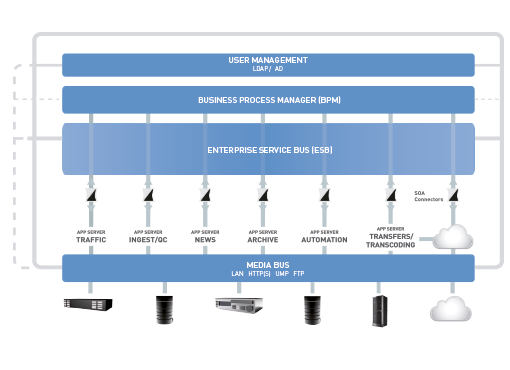 VSN at the IBC Everywhere Workflow Solutions sessions
Roberto Duif, International Channel Manager at VSN and Alfredo Blanco, Head Project Manager at Telson, showed how VSN´s PAM, MAM & BPM solution helped Telson, one of the main broadcast facilities in Spain, to implement an automated platform to manage all processes related with ingest, QC, and delivery of broadcast materials as part of a playout outsourcing of four Turner International channels.
Alfredo Blanco remarked that "VSN was the only solution that satisfied all of our requirements; it is a 100% web platform, really customizable, based on the latest technologies, and that integrates easily with all existing equipment. This allowed us to improve and automate all the necessary processes for the deployment of Turner´s channels, in a very fast and efficient way".
Download the full case study
Get the full picture with this case study's complete diagram.