Some of the most important broadcasting dealer companies in Latin America went to Cancun (Mexico) between July, 17 and 19 to learn about the latest solutions developed by VSN and the commercial novelties in the broadcast sector.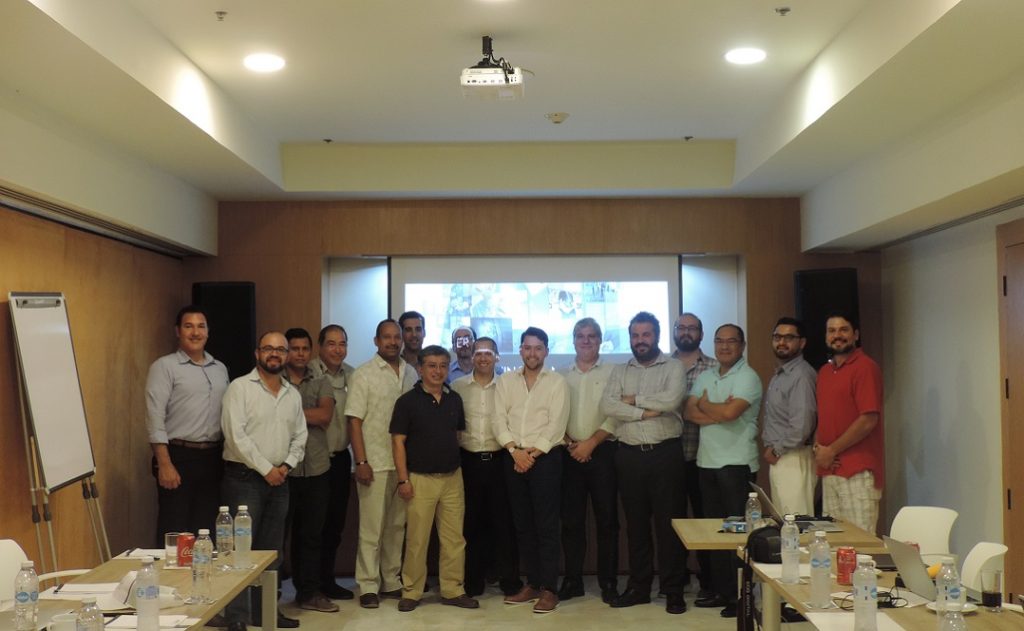 VSN has gathered at Hotel Grand Oasis Cancun (Mexico) the leading distribution companies in the region to inform them about the latest industry trends, while they were also trained to offer support to their clients.
Under the slogan "We bring to you our solutions, we prepare you for the future", the training sessions covered both technical possibilities offered by the different families of VSN's solutions, as well as the new needs that have arisen among customers and how they can be solved with the company's technology.
"The exchange between countries with similar culture and in transition to digital television is very valuable," said Alfonso Vázquez, Commercial Manager of Teletec Mexico during the event. "Being able to share, without competing, enriches all countries for the experiences we can share."
Among the topics discussed, it was highlighted the interest in media management solutions that is emerging among non-strictly audiovisual sectors. This trend is growing because of the importance of video in corporate communications and institutions. Due to the non-native nature of these new clients, they require very specific features to cover their needs, in accordance with their specific nature.
"For these companies, whose core activity is not broadcasting, the possibility of working on Cloud that VSN's offers and its pay-per-use model is especially interesting, as this options suit better their occasional needs, besides not incurring installation and maintenance costs", said Aaron López, VSN's COO and one of the company specialists in charge for providing this training.
Also, Latin American dealers got a first-hand look at MediaBank, the spin-off online platform of VSN dedicated to the sale of professional audiovisual rights and which technology is based on the VSNExplorer solution.
"Obtaining information directly from VSN and its specialists will allow us to have a broader knowledge and, in this way, to provide better advice and better presales support to customers ", commented Santiago Escobar, Director of Bitcom S.A. (Panama).
This event completed the major presence of VSN in Latin America region during July, where it was also present at 'Expo cinema video and television' trade show, also held in Mexico.