VSN will take part again in BVE London 2019 presenting the last developments on its media management suite VSNExplorer, such as its new developments to improve workflows automation and metadata cataloging with AI tools. This year VSN will participate as a visitor represented by Roberto Pascual, Global Sales Director of VSN, who you can book a meeting in advance with to learn about all these latest developments and other systems in the company's portfolio of solutions.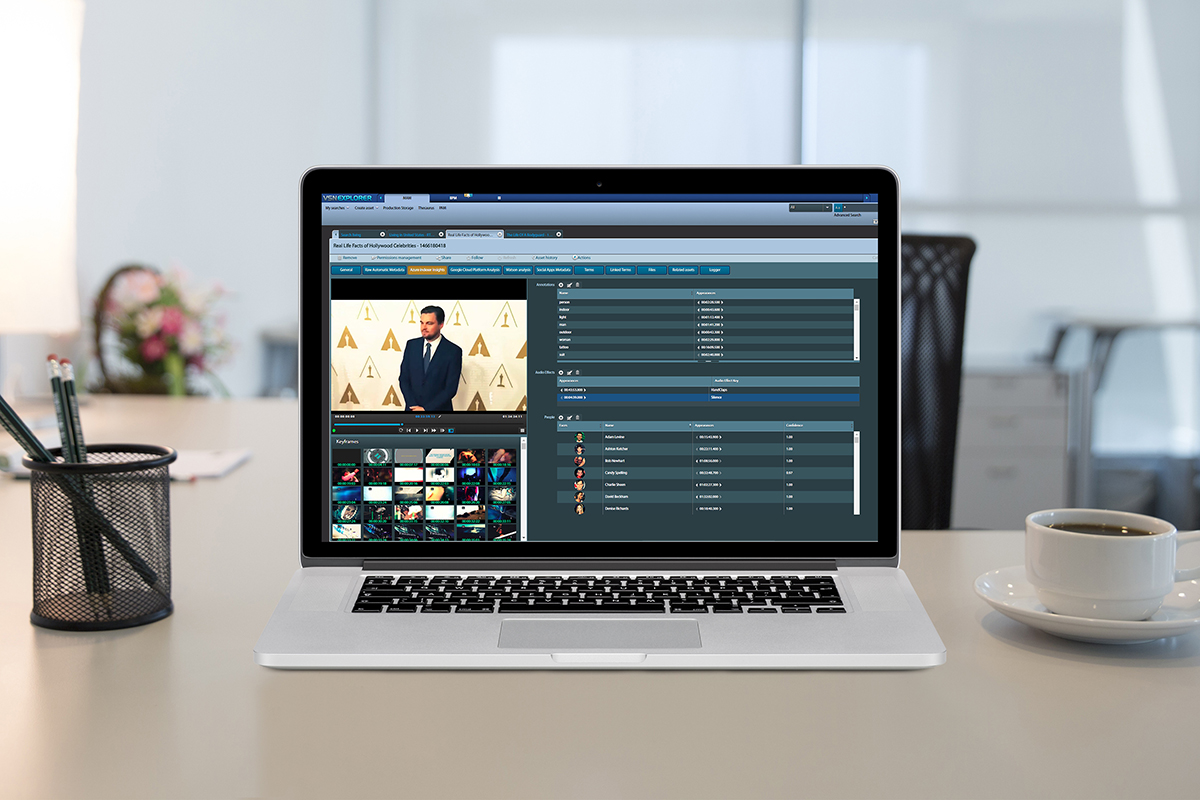 Once again, VSN will present its media management solutions at BVE 2019 in London, that will take place from February 26 to 28 at the ExCel site. BVE is the UK's leading Entertainment and Media Tech event, with a 20-year history dedicated to the broadcast, production and post-production sectors and more than 15,000 visitors who annually attend the event to discover the latest products, services and trends from more than 300 leading manufacturers and distributors.
Aligned with the event's profile and latest evolution towards new disruptive technologies, VSN will take this opportunity to officially present to the British market some of its most advanced technological developments.
Without any doubt, the great novelty of this appointment will be the new metadata extraction and advanced cataloging tools of the VSNExplorer Media Asset Management (MAM) platform, thanks to its integration via API with the Artificial Intelligence (IA) systems of IBM Watson, Google Cloud, Microsoft Azure and Etiqmedia, among others. This new feature ensures a more efficient, accurate and simple management of the media, achieving greater control of the content together with automatic detection of metadata directly from the media and advanced cataloging functions.
Along with this integration, information will also be offered to all visitors interested in knowing more details about upcoming product innovations that have already been officially announced by the company for the NAB Show in Las Vegas. One of the many solutions that stands out is the latest multitenant version of VSNCrea, developed in HTML5 and 100% cloud, for the planning of programming and TV traffic, radio and second screens. Also the new VSNExplorer Plugin for news must be highlighted, which allows broadcast and media companies to interconnect the best NRCS, CG, NLE, studio playout and video servers systems, and more, within a single centralized and intuitive workspace to create advanced workflows in news production.
Those interested will be able to obtain much more information about these products and other developments that VSN will officially present at NAB Show 2019 in the official press release.
Lastly,  you can schedule a meeting or book a demo in advance by completing this online form at VSN web or directly through BVE London 2019 web. We hope to see you soon!