BIT Innova Selection Committee has chosen Wedit, the web video editor integrated within VSNExplorer platform, as a finalist for BIT Innova 2018 Awards. The award, given by BIT Audiovisual trade show organizers, highlights the most relevant and innovative products showcased during the trade show, which this year will take place next week in Madrid IFEMA.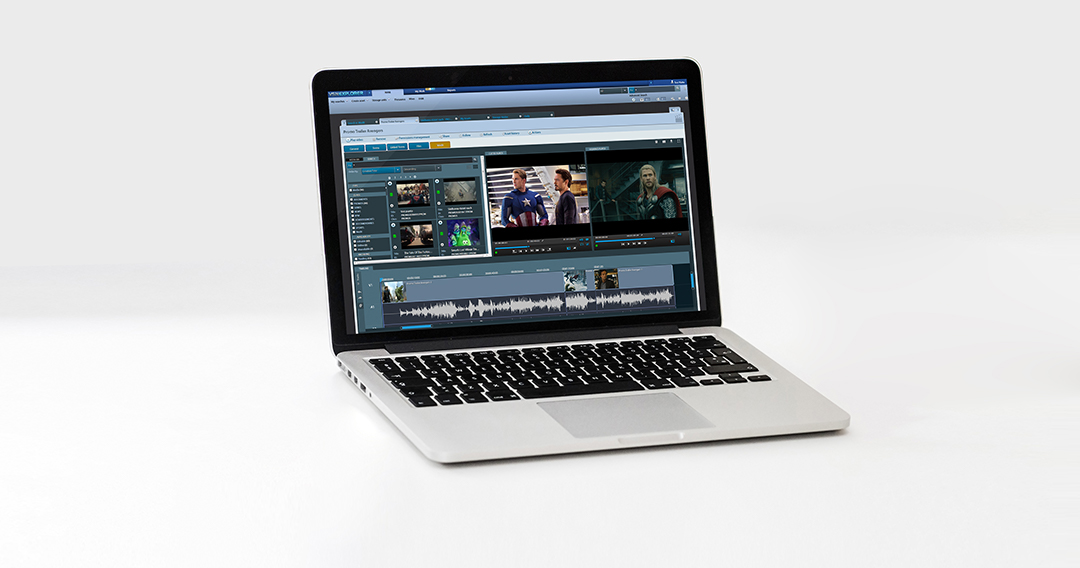 As done in previous editions of the show, BIT Audiovisual will reward with BIT Innova 2018 Awards the most innovative products in the sector. This year, among the innovations selected by BIT Innova Committee, is Wedit, the web video editor integrated within VSNExplorer platform. The Company had already been awarded a BIT Innova Award on the previous edition of the show, in 2016, thanks to its advanced VSNExplorer MAM in the Cloud.
Wedit, already presented at NAB Show 2017 on its beta version, will be showcased during BIT Audiovisual 2018 including its recently integrated advanced editing features, such as audio editing or voiceover track recording directly over video timeline. This way, VSNExplorer users will be able to finish their news piece and perform basic editing on low-res video, without necessarily converting it into an EDL file to finish editing on an NLE.
"Our main goal when developing our solutions is to make our users' everyday work easier, and Wedit is a clear example of it," says Toni Vilalta, VSN Product Manager. "Having an editing tool within a media management system as VSNExplorer MAM enables working on media previously archived or directly obtained from the ingest system, finishing editing and sending the final news piece for broadcast without changing screens or programs. This allows journalists and editors to save time in an already demanding environment", adds Vilalta.
Apart from Wedit, the company will bring a raft of innovations and software developments to the event, which will take place in Madrid 8-10 May 2018. Among them, VSN will showcase for the first time in Spain the latest metadata automatic capturing features of VSNExplorer MAM, thanks to the integration of AI-based detection systems of IBM Watson, Google, Microsoft Azure or Etiqmedia.
In addition, visitors will discover VSNExplorer Plugin, the MOS Media Bus 100% developed in HTML5. This plugin allows VSNExplorer users to access advanced functionalities of its MAM system directly from the interface of the NRCS of their choice, such as Octopus 8, Inception from Ross Video, iNews from Avid or ENPS from AP News, among others.
To learn more about these and other innovations showcased at BIT Audiovisual 2018, visit VSN booth (7C23) or request a demo in advance through their website.