The most influential Catholic TV channel in Brazil relies once again on VSN to update its television equipment and facilities. Previous to the full installation of the system in 2012, VSN worked on the design along with the technical management of Canção Nova. This time, Canção Nova has also bet on the acquisition of VSNOneTV servers for its broadcast system.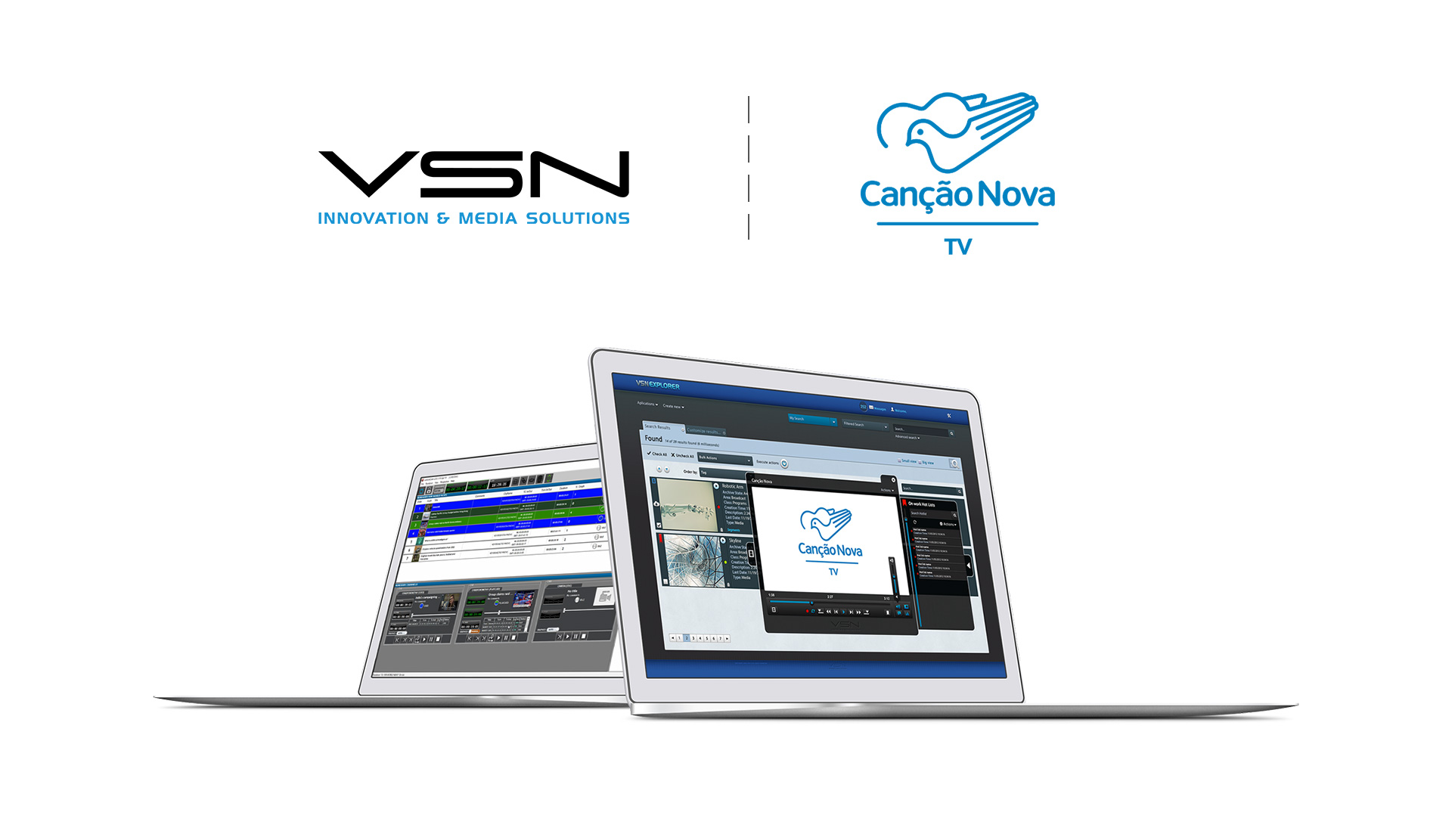 The television system of Canção Nova uses VSN's technology to cover the entire content life cycle, from its ingest to its broadcast. For ingest, Cançao Nova has decided to trust in VSNAutorec Director, which controls more than 10 simultaneous ingest channels. In the production center of Canção Nova, the system being used is VSNExplorer PAM, which is integrated with Final Cut and Vegas editing workstations, optimizing all content creation workflows. Moreover, thanks to VSNExplorer MAM, all these contents are preserved for future use as a file system integrated with a Qualstar LTO tape library.
The automation system VSNMulticom manages the broadcast of all channels in Cançao Nova in a synchronized and redundant matter without a single point of failure. In this renewal, the Nexio video servers have been replaced by VSNOneTV to ensure the future of the channel broadcast and make sure they are ready to adapt to an IP environment as well.
In addition, for studio automation Canção Nova uses VSNLivecom, which manages up to 8 independent playlists or 4 playlists in a redundant way. The station also has a scheduling system VSNCreaTV to manage the programming schedule of all of their channels, including asset management and broadcasting rights.
Canção Nova owns one of the biggest VSN systems in Brazil. During its nearly 30 years of history, the religious channel has managed to position itself among the largest television stations in Brazil, with simultaneous broadcasting in 4 continents (America, Europe, Africa and Asia). Its headquarters are located on the outskirts of the state of São Paulo, in the city of Cachoeira Paulista, and have 5 studios and 3 events halls.