PTS
PAM for ingest, transcoding, editing and content management
Download the full copy of the document
PTS was very interested in a PAM solution that would allow them to manage, search and retrieve media as needed, as well as other advanced functionalities - long-lasting workflows, sequence management, customization options - not available in their previous solution.
The channel also wanted the solution to provide greater ingest and transcoding capacity, as well as integration with various subsystems.
Software that increases the efficiency of production environments by managing and tracking media through the entire creative process, allowing users to collaborate, delegate and keep an eye on all the processes taking place in the company and their current stage.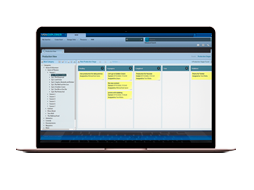 The installed solution also added other VSN systems to complement PTS' flows: VSNExplorer QC for production and project management environments, tasks and workflows and three VSNOne TV systems as video servers.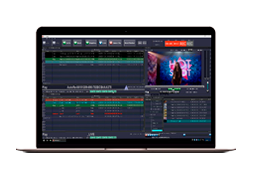 Simultaneous Transcoding tasks
Non-linear editors in the editing workflow
"With the help of VSNExplorer PAM, audiences do not need to wait for too much time anymore, and users no longer struggle under a very stressing and competitive working environment. This production asset management system allows editors, journalists and administrators to quickly search for sequences, media and projects which are stored in the shared storage and start to work interactively."
Mr. York Kuan, Director of the Production Department at PTS