FUEL TV
Archive, Traffic & Scheduling and Playout
The Portuguese-owned TV channel, mainly focused in action sports, needed a solution to integrate its entire production environment, renew the storage system and develop a tailored traffic, scheduling and playout solution.
The installation needed to be capable of handling correctly their growing international expansion through four different channels: FUEL TV Portugal, FUEL TV EMEA, FUEL TV APAC and FUEL US.
VSNExplorer MAM allowed FUEL TV to manage its entire media archive in a centralized way. At that momento, it comprised more than 100 TB of information stored in a NAS system or external hard drives with no master DB or formal organization and different sets of metadata.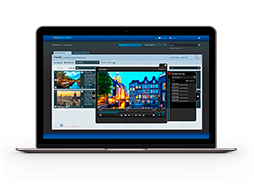 VSNCrea helped FUEL TV to adapt its schedule and ads to its four channels focused on different geographical areas (Portugal, European Union, APAC and the US). It also contributed to managing traffic efficiently, by creating different playlists and content creation options for each channel.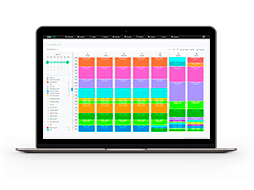 International TV channels
Content to manage and store
Geographical areas to cover
"We are very satisfied with VSN's solutions, which allowed us to expand the total number of feeds we transmit to all points of the globe from our facilities, as well as deliver our signal to digital platforms. The integration between the different implemented systems, helped us to respond quickly and easily in the face of increasing operational needs that come from a greater number of feeds."
(Eduardo Ribeiro, Head of Technical Operations at FUEL TV)