Imagen Television
MCR automation with segmented content distribution
Download a copy of the document
Grupo Imagen was looking for a reliable End-to-End solution for continuity automation to start broadcasting through its two main channels, Imagen HD and Excélsior TV.
The ideal solution needed to cover its entire workflow, integrate with the third-party systems already in place and segment its content distribution between 40 regions for electoral and advertising purposes.
The 31 VSNOne TV playout systems installed guarantee a seamless broadcast for the two main TV channels (Imagen HD for general programming and the 24-hour news channel, Excélsior TV) in a completely automatic way through 80 TV stations, including the regional disconnections.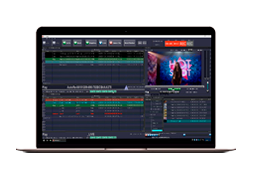 The set up of two redundant VSNMulticom MCR systems guarantees a seamless 24/7 broadcast. Likewise, they also allow to segment the distribution of content at a regional level, in order to offer different programming and advertising per region for advertising and electoral purposes.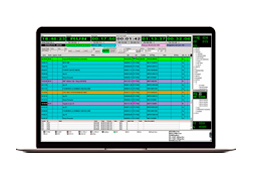 Regions to distribute segmented content
Regional stations for broadcast
Open-air TV channel launched in Mexico after 20 years
The deployment of VSN solutions at Imagen Television has allowed it to successfully start broadcasting all its programming since its launch on 2016 for an audience of up to 70 million viewer throughout the 80 regional stations, either as a single programming or as a differentiated and segmented one by region.