Pontifical Xavierian University
Pontifical Xavierian University Success Story
Solution for a 100% digital & automated news production
Get your copy of the document
The Pontifical Xavierian University bet on a complete renovation and update of its technology for news production in order for the students to be able to learn with the tools that are currently being used in real work environments.
Likewise, they bet for the integral modernization of the entity towards a unified newsroom, digital and automated.
The key central system to guarantee a fully customized content management adapted to the university's needs. It is essential for workflow customization, hierarchical permissions, multi-format environment and integration with third-party systems (Adobe, Sony, Brainstorm, Ross Video and more).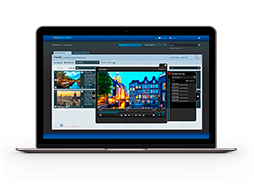 More than 150 students can perform remote production and collaborative editing, working simultaneously through VSN NewsConnect on video editing with the associated meta-graphics, content preview and final broadcast or publishing. All of these accesible from a single interface.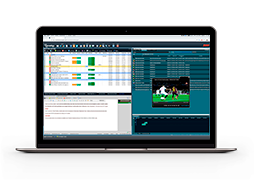 Students working simultaneously
Content stored that is increasing
Years of trust in VSN's technology
"Thanks to VSN solutions, we have been able to optimize time in news production, which is vital in our day to day. Furthermore, for such a complex and robust infrastructure like ours, it is also vital to rely on the best support service. In the specific case of VSN, the technical incidents that usually arise are minimal and whenever there is a problem, they are very efficient and quick. Communication with them always flows appropriately. "
(Samar Atta Alzate, Operations Coordinator at Centro Ático, Pontifical Xavierian University)