Success story: Teleantioquia
An integrated end-to-end solution to manage a TV Channel
Download the full copy of the document
Teleantioquia manages its whole media lifecycle with VSN. This end-to-end solution includes production and media planning processes, broadcasting, studio automation, content catalog, legal copy and storage. Therefore, the Colombian TV Channel works with an integrated solution that allows workflow automation and efficiency improvement of its daily operations.
The VSNExplorer suite works as the core of Teleantioquia's integrated solution. It manages the transcoding, copy, recovering, catalog and storage workflows for all the audiovisual content. This key element participates in all media operations of Teleantioquia, from the production workflow management, newsroom edition, broadcasting and media catalog and storage.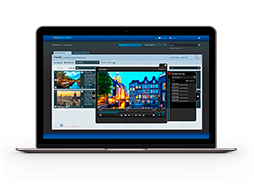 VSNCrea is in charge of Media Planning in Teleantioquia. The BMS (Broadcast Media Management) is integrated with VSNExplorer MAM to generate the correspondent assets and define the metadata for smart content catalog. At the same time, VSNCrea's integration allows importing the playlists to the MCR VSNMulticom, which automatically generates the daily rundown.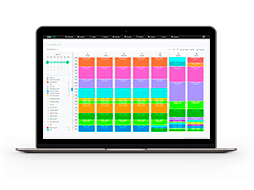 Integrated for an end-to-end solution
On air in the Colombian DDT
"During these years, VSN's solutions proof its capacity to orchestrate the workflows of Teleantioquia in an automated and efficient way. Users receive their tasks according to their roles and the permissions assigned. They are in charge of processing the contents with agility and speed, optimizing their time and the operations of their colleagues."
Julian Esteban Jiménez Ortiz, Post-Production and Media management professional and Julian Castaño Ortega, Post-Production Tech.