Discover VSN's End-to-End workflow
From VSN we have worked intensely to offer our clients a complete solution that allows them to change and progress from the traditional End-to-End system to a modular, scalable and easy-to-integrate platform ready to work in Cloud environments. A platform that allows to cover the complete workflow of any audio visual company and connect all the interrelated departments and professionals involved in the news' production and broadcast.
Just like it happens with a puzzle, VSN's solutions can be joined together, be adapted and even grow and be improved considering the specific nature and features of any audio visual company, as well as its present and future needs. Moreover, these solutions guarantee the maximum profitability while allowing also the incorporation of third parties' solutions to the workflow.
The product portfolio of VSN is divided into three different areas or work environments: the Media & Process Management, the News & Live Production and the MCR Automation & Distribution. All these areas joined together offer end users a complete suite of solutions to cover all the processes of any audio visual company: from the ingest and news' production, to the Media management, processes' automation, content distribution, live broadcast, Second Screens or even the Business Intelligence that allows to analyze all the information obtained and draw conclusions based on reports, charts or displays.
Browse through our diagram below and explore in depth all our solutions.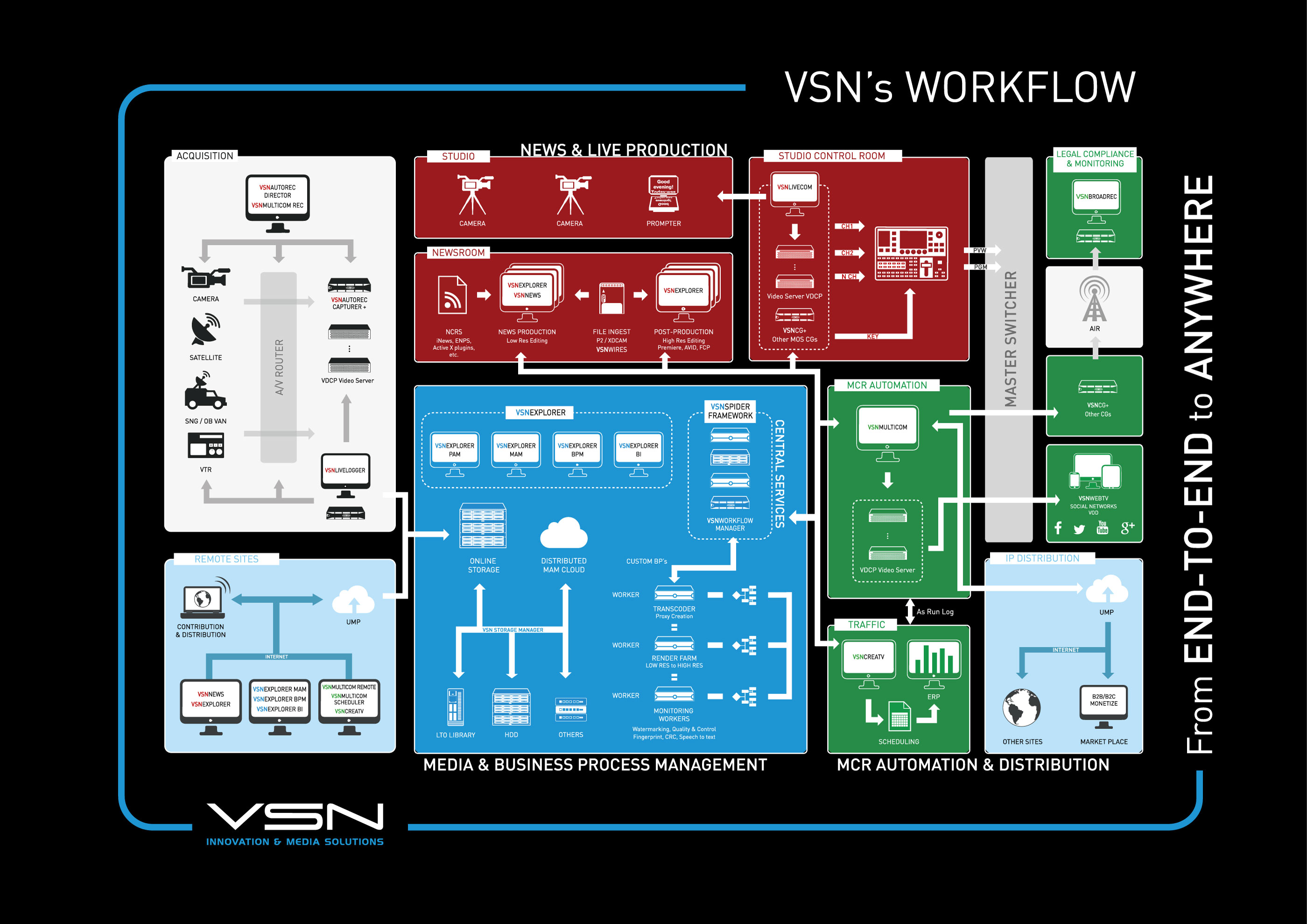 Would you rather want a live demonstration of VSN's Broadcast Solutions?
We will be happy to show you a live demonstration of our solutions.