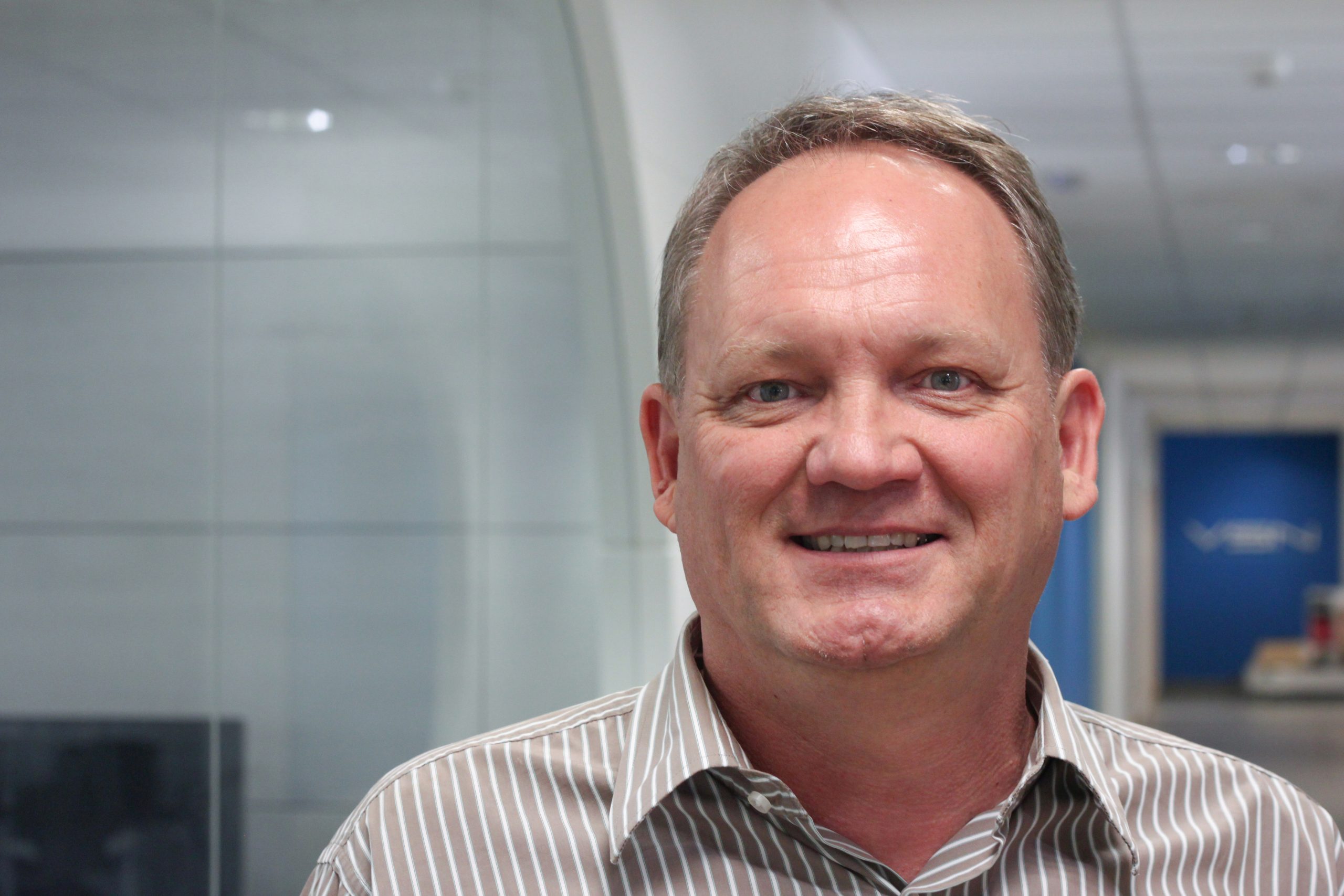 About the author: Nick Morgan, Sales Director APAC at VSN
A media industry veteran of over 30 years in TV, Radio and live entertainment, with 22 years spent in Asia: Worked for media companies such as SKY TV in NZ, SONY AXN & World Sport Group in Singapore. Launched the first all-sports TV channel in Vietnam in 2003 as Director of Operations. Moved to technology vendors in 2004 and now heads up the regional business for VSN APAC.
These days, with so much industry analysis out there checking the impact this global pandemic has had on our businesses, one thing is clear from the data, operational priorities are shifting and the focus on the rapid adoption of specific technologies has greatly increased.
The Emergence of Production Workflow Automation
Along with shifts to IP and cloud architectures, as well as web-based technologies becoming essential hedges against fixed-operation disruption (like a global pandemic), another increasingly requested technology is Workflow Automation. With more production staff working remotely and fewer personnel at the office, production issues or process bottlenecks are quite often more difficult to resolve.
Pair this with a desire by many media companies to reduce costs to counter market pressure with short-falls in typical revenues and the obvious solution is to automate production processes & workflows to increase efficiencies and reduce costs. Workflow Automation is more frequently used to justify linear or nonlinear (OTT, VOD, social) channel expansion without incurring significant setup costs, as many of the prep & delivery processes become automated. More channels generally means more effort and resources to produce and deliver new content.
Putting the Automation Pieces Together
Workflow automation does not always require a MAM solution to function. There are many types of workflow automation, some operate independently of MAM, DAM or PAM and others which have a tight integration with these solutions, it really just depends on the desired application and whether the workflows are a production sub-operation or a part of a holistic content & production management platform. The latter is the primary focus of this article.
So, what benefits does MAM-centric workflow automation bring? Well, the primary advantage is the ability to tie together a company's media assets, users and third-party platforms such as ingest, playout, scheduling, delivery and also specialist operations such as QC, review & approval, publishing, censorship and archival. A good MAM solution can integrate all these business systems, operations and processes in a holistic way that makes it much easier to produce, manage and track media operations on a larger scale.
MAM systems often include built-in workflow engines but these are typically sequential, meaning, one single operation-after-another and often don't allow for manual (human) processes to be part of the workflow. Another type of workflow orchestration involves the use of a Business Process Management or BPM system, which is a more advanced solution for creating complex sequential/parallel processes and workflows which provides greater collaboration and visibility while reducing human error and double-handling.
Rollup for the Workflow Mystery Tour
So, if you are a media company which has identified the need for automating many of the mundane daily production tasks and processes that consume human resources and often provide less than satisfactory outcomes, then perhaps some well-designed workflow Automation is what you need.
The problem I often see from the get-go is there is a lack of in-house domain expertise within media organizations in the area of Workflow Automation and MAM in general. I have to admit, it often seems like a mysterious black art and it's a lot to get your head around, it takes time and effort to first understand how it works and then how it 'could' be applied to your production environment. There are seemingly endless possibilities on how to tackle a workflow, so where do you start?
Well, before you begin a dialogue with technology vendors who are all pushing their own wagon, here's a basic how-to guide:
Identify the actual areas where you want to improve your production processes, not just a general "we want to improve our workflows" line from the company executives but drill-down to where you know things don't work so well and circle it as a problem area.
Read, read, and read everything you can get your hands on! – The more you read, the more questions you will have, and that's a good thing. There's no such thing as a dumb question, I ask them constantly (just ask my colleagues), it's the best way to learn quickly.
Seek out some non-vendor experts – There are several out there that may have even had local experience of workflow automation and may be willing to share their experience or pain. Listen to their pain particularly as this often holds more lessons for the inexperienced. There are also workflow experts you can locate on social platforms like LinkedIn or you can enquire through IABM or similar organizations representative of our industry. Many of these individuals will be happy to share their knowledge and experience with you.
Hire a consultant – If your company is keen to get it right and not rely on technology vendors to point the direction, they should seriously consider hiring a respected workflow consultant. Yes, there are individuals and companies who do this for a living and who remain impartial with regards to technology brands.
Create diagrams and process step charts – I personally love it when customers turn up with workflow drawings, possibly because I'm visually oriented but also because the best way you understand a process or workflow is to 'map it out' visually.
Seek out vendors with real solutions and experience in workflow automation that can provide you with case studies and reference sites. Start with requesting a 90-120min demo and ask questions…lots of questions!
Lastly, shortlist and engage the company or companies you believe you can work with, share your pain points from step 1 and ask them to provide some tangible ideas on how to approach your business and workflow objectives.Be cautious of any vendor that doesn't ask questions or claims they require a firm order or commitment before assigning the resources to work on your problems. If this happens, they either lack enough on-board expertise or are not prepared to put in the legwork required without an exclusive commitment from you but ultimately, it's your choice.
Let the Workflow Design Magic Begin!
After following the handy 7 step plan above (couldn't resist, sorry) you will have by now realized that applying workflow change to your environment is going to take sizable effort. You should also have arrived at a place where you have clearly identified the vendor you believe has the experience, domain expertise and solution to meet your requirements. This is where things really get going….
You've committed to working with the vendor, and hopefully they are also fully committed to working with you. Now it's time to apply the collective knowledge of all the key project stakeholders and the technology vendor to start building your new workflows.
Please bear in mind that, unlike other technology solutions such as play-out automation or BMS, there is no 'meet the spec and price and that's the end of it' approach, workflow design involves everyone who has a stake in it, or at least it should. I'm a big fan of round-tabling with everyone to start to put the jigsaw puzzle together with collective input. Someone has to lead, sure, but when making an organization-wide change, everyone needs to be heard in order to be successful. I've regularly had 20 people on a video call and if the meetings are well structured, great insights and ideas can come from every individual's own perspective.
Primary Elements of Automated Workflow Design
BPM and MAM workflows incorporate many elements but the ones of most interest to you are going to be the user-facing elements. These typically breakdown into 7 main areas:
1. The BPM workflow design tool – This is where scripts are written and represented in a visual way, something akin to a flow-chart. This is effectively your workflow 'map' and many of the individual processes that make up the workflow are contained as code inside these interconnected boxes. Once you see it, things start to become much clearer. Check out the simple BPM process example below.
2. The MAM Asset page – This is where the source media and all the production, final or publishing versions are stored in what we term 'Container Assets'. Media assets need to be stored and managed in a logical way with specific associated metadata in order to easily identify each stage of the production process.
3. Candidate Task Lists – This is the list of tasks that need to be completed before the final delivery or publishing stage. This will list all the tasks and allow specific operators to be assigned to each task.
4. Custom drop-down menus or compliance checks – If you are working with manual Review & Approval steps such as visual QC, compliance or censorship, very often the best approach is to create a custom metadata field that is either used for adding annotations or involves a drop-down menu with predefined choices that once changed by an user, automatically trigger the next step of the workflow.
5. Packaging & Delivery – All your work to date including the automated tasks will eventually end up at the delivery stage. Here you set the key parameters which determine how a video is published and where. The example below is for digital delivery but could just as easily be a local or cloud play-out server.
6. Summary dashboards – If you have internal Managers or external clients who require access to specific information at key workflow stages, probably the last thing you want to do is give them direct access to the MAM. Ideally, the best approach is to either export reports in typical office-type formats such as PDF or Excel or if your system is sufficiently evolved, present a web-page summary status of the production. If your MAM dashboard is more advanced it will allow these Managers to interact with the dashboard to provide their feedback or final client/manager approvals.
7. Notifications – These are often a key component of workflow orchestration whereby various people are notified via email of a specific production stage and their role in the next stage of the process.
Offline Design vs. Live Design – A New Approach
The typical way many MAM providers create workflows for their customers is to build them 'Offline' (sometimes onsite but mostly built at company HQ) and when applied to the MAM system, allow users to test these workflows and provide their feedback. While this certainly works, it can be a slow, arduous process. Very often, things were overlooked in the earlier design stages and need to be adapted later to fit a new sub-process or task.
Offline design can take many weeks or months to finalize and the outcomes are often not ideal. This is a common reason some broadcasters become unhappy with their automated workflow solutions and it tends to strain the relationship with the vendor as final system sign-off is dragged out over a very long stretch of time.
A new approach that has been very successfully tested and applied recently by VSN (largely due to the global pandemic) is the idea of 'Live Design'. This starts just like an offline design process but at a critical juncture, the key users and vendor are brought together on a series of live conference calls (Google Meet, Zoom etc.) to fine-tune each individual process and modify the various workflow stages.
This approach tends to get very rapid results whereby all the tricky details can be worked out 'live' and the actions, metadata forms and processes are created and modified in real-time together with the vendor's workflow designer. You need to have a MAM solution (and vendor) that allows for this type of design approach but if it does, there are very clear advantages, such as stakeholders being fully invested, design timelines are shortened and UAT (User Acceptance Testing) sign-offs become virtually redundant as the final working design ticks most, if not all the acceptance boxes.
With a Little Help from Your Colleagues
If somehow you've managed to get through to the finish line and are still smiling, there's one key piece of advice I must share that could make the difference between success or failure in a workflow automation project and that's… 'Change Management'. Too often overlooked, it's the act of bringing people into the process of change at the early stages to ensure they are equally invested in making everything work better. If not adequately invested, people tend to revert back to the old ways of doing things and that will spell disaster for your project. Getting everyone involved early-on where their input directly shapes the final workflow design is the most effective way to ensure project success.
One thing to be aware of is that workflows are constantly being modified or improved over time. To avoid the final sign-off stage becoming the last time you engage your vendor or supplier, always make sure that your Annual Support or SaaS agreement includes a specified number of design hours per year to ensure your evolving workflow needs can be adequately serviced.
Hopefully, all this now gives you a clearer idea of what it takes to implement Automated Workflows which can improve production processes, increase efficiencies and measurably reduce production costs. It doesn't have to be such a long and winding road but when approached the right way, the journey should be fun… So let's get started!
Subscribe to our newsletter to stay updated about our activity