The world is changing and so are people's content consumption habits. Your content is useless if nobody sees it, which is why media companies need to figure out how to get it in the hands of the widest possible audience in the quickest possible way. But don't worry, now with less resources you can achieve more and reach your audience through more platforms. Keep reading to discover the key tools you need to keep up and maximize efficiency when distributing your content.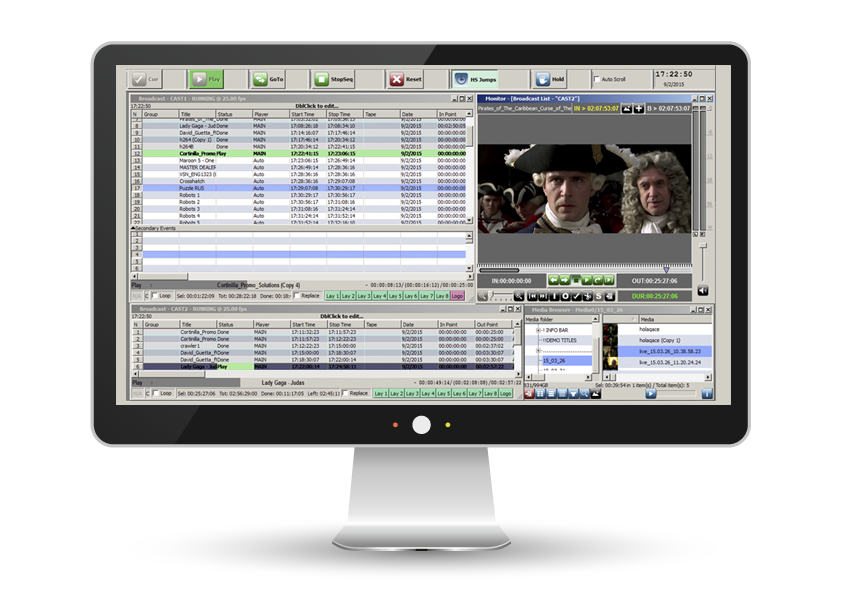 From a computer to a smartphone,
tech has disrupted just about every way audiences have consumed media
over the past 10 years, and if we look ahead into the future, one thing we can certainly expect is larger online audiences than we have now. That isn't the only factor about content consumption that has changed; we need to pay attention to the fact that traditional cable isn't the only way audiences consume TV content anymore — and that changes how that content is distributed.
Here we need to take into consideration key players
like OTT platforms (Netflix, Hulu, etc) as well as social media networks (Facebook, Twitter, Linkedin, Instagram, etc)
and adapt our content distribution to all those
audiences consumption habits. 
To media companies or actually, companies in general in all industries, who are sitting on a goldmine of content but do not have the right tools to efficiently distribute it, don't worry, here is where c
ompanies like
VSN
that provide
specialized software solutions
to automate and
centralize the planning, management and
distribution of content come into action to help you.
The first thing that companies need to do is
understand what their audiences want and plan their rundown accordingly.
What is the tool that will allow them to do just that? A traffic and scheduling software solution like the
VSNCrea.
In fact, thanks to its latest integration with our
VSNExplorer MAM
system, the VSNCrea now
allows you to not only schedule the airing of your content and create playlists, but also allows you to manage, modify, view and edit content
at any point in time and within its own interface, thus without having to revert to a MAM platform. 
Another aspect that will benefit companies in terms of
effectively distributing their content is focusing on timing and relevance
. To save time, take advantage of
automation tools
, such as
VSNMulticom, and centralized playout softwares
that allow you to manage the media throughout its entire lifecycle until its distribution. 
Regarding automation,
for TV channels and media companies in general, it is one of the most critical parts, which is why
it is key for them to choose a solution like
VSN's MCR and TV Automation tool
that is reliable, solid, capable of controlling all necessary devices, robust and safe
. Then, in terms of a playout software, here it is highly beneficial to count with an integrated playout, or
Channel-In-A-Box technology
,
in order to reduce the many parts of the traditional playout system and master control
(graphics, servers and switches, routing, audio, channel branding) into a single integrated software application that operates on a generic IT-based hardware. This way, the integration
simplifies installation and maintaining processes, allowing companies to create and distribute more content. 
Those interested in
discovering more about
VSN
and about how we can help automate and optimize workflows
can
visit our corporate website
or get in touch with one of our commercials through the email address
sales@vsn-tv.com.
.