Join us at booth SL8006 in NAB Show 2018
NAB Show in Las Vegas is around the corner and we are excited to show your all our software developments and latest advances
Can't wait for NAB Show to discover all our software solutions? Stay up to date about VSN's latest innovations that will be regularly introduced and announced through this website. Want to know more? Visit this official webpage to learn all about our solutions for the Broadcast and Media & Entertainment industries.
Do not miss our latest advances for VSN's flagship product, VSNExplorer platform and its MAM, PAM, BI & BPM modules, discover how to be the first within News & Live Production and meet our robust MCR Automation & Distribution system. Book now your Demo in advance or ask for a meeting with us in Las Vegas!

Learn what's new for 2018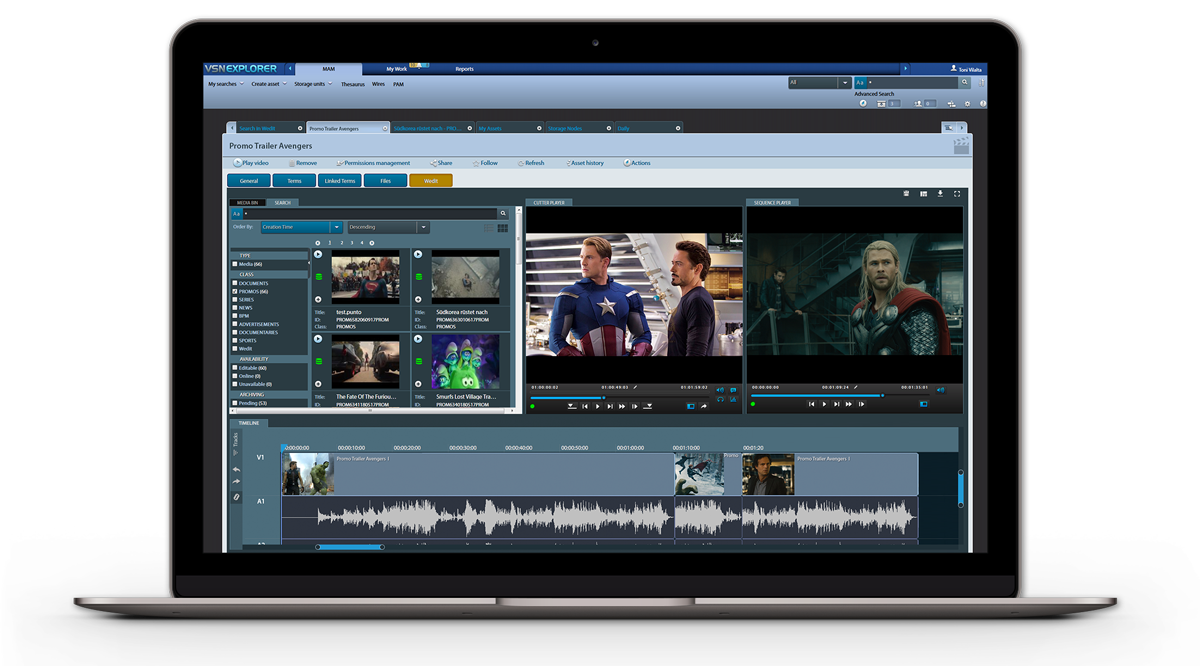 Advanced MAM with Wedit
VSNExplorer MAM now includes its new add-on feature Wedit, a cloud video editor that allows users to edit videos and prepare them for broadcast from a single and unique interface.
Developed 100% in HTML5
New voiceover capabilities
Access from any browser and Operating system
Export EDL files
Compatible with most NLEs
Consolidate sequences with frame accuracy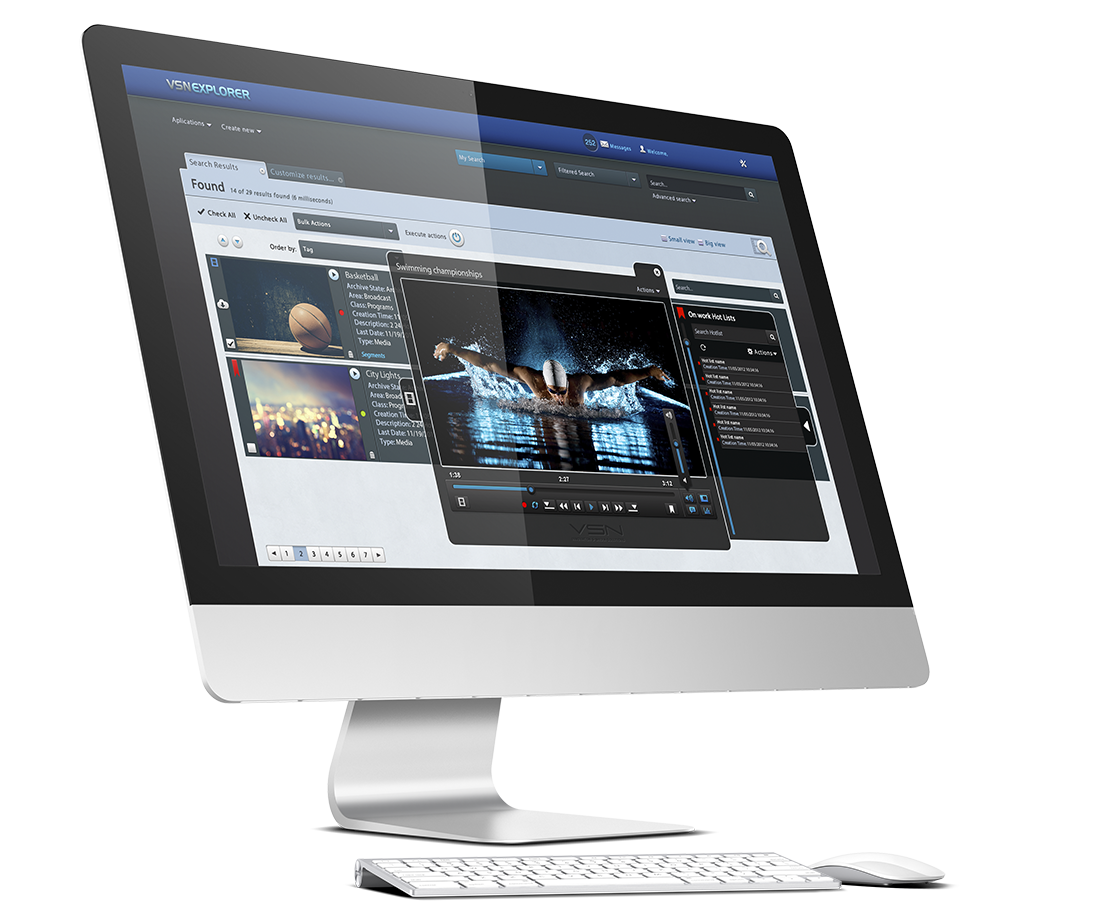 Automatic Metadata in MAM
VSNExplorer MAM now includes new capabilities for automatic metadata detection directly from media files, thanks to the integration with IBM, Google or Microsoft Azure detection systems, among others.
Retrieve any information from the media assets via API automatically
Make comparative analysis between different providers
Obtain relevant insights from media files in real time: face detection & recognition, brands, keywords, speakers, objects, etc.
Customize your system's recognition capabilities and assign your own keywords
Get automatically the text transcript in any language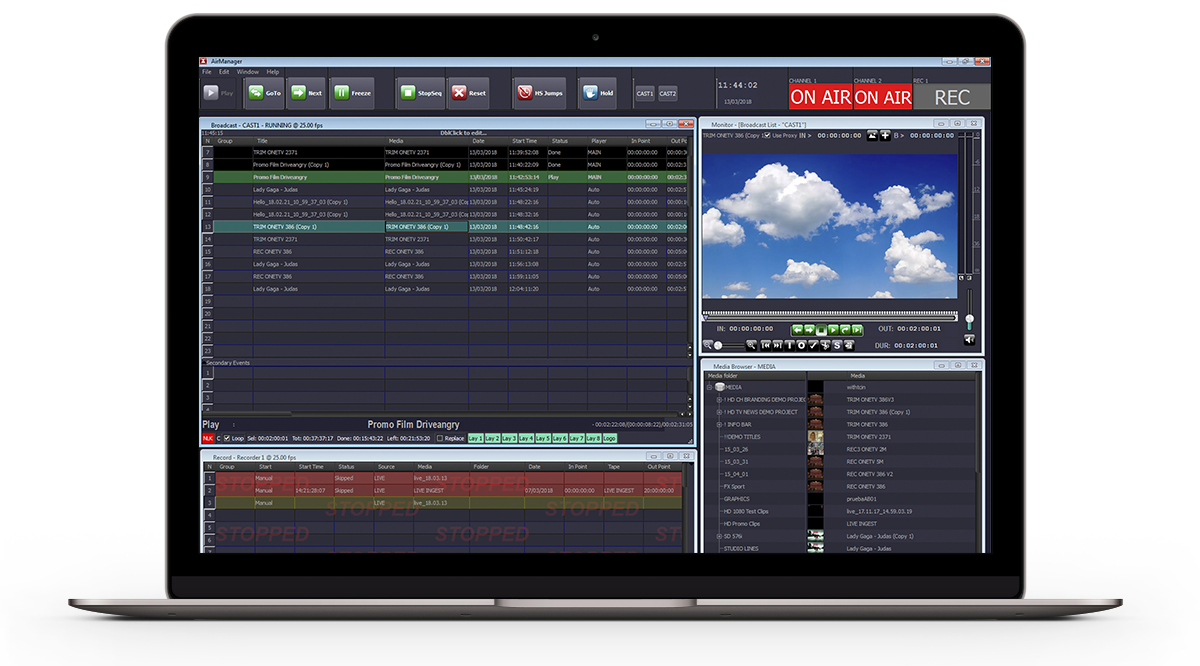 New Playout on Cloud
Manage and broadcast all your content and files anytime, anywhere just by having an Internet connection available.
Unified solution including VSN's OneTV, CreaTV, WebTV and Explorer products
Cut-Edit, Quality Check and Graphics insertion
Manage Traffic and Programming lists
Deliver content to any platform or linear TV
Media Centric Workflows in the Cloud
Review and report your KPIs directly from the Web
The perfect solution for backup and disaster recovery
Follow our up-to-the-minute coverage of NAB
Check our latest news & software developments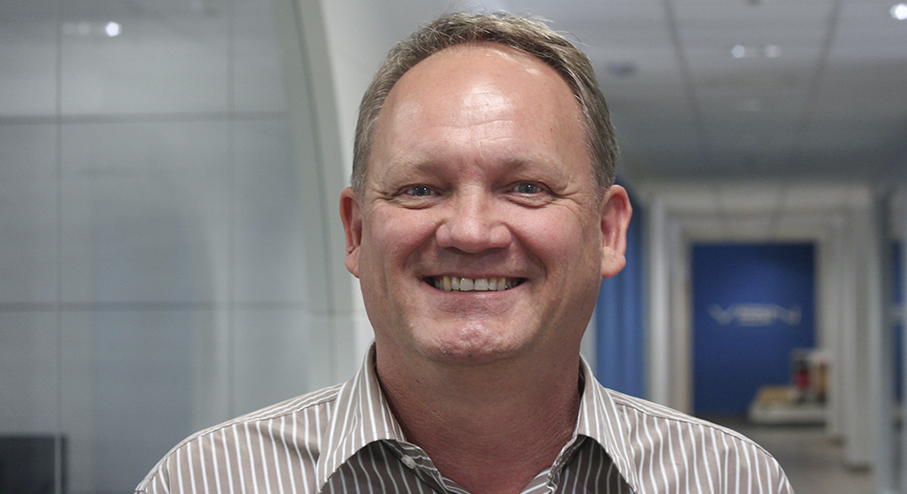 VSN APAC Sales Director Nick Morgan has been appointed as new member of APAC Members' Council of the International Association for Broadcast & Media Technology Suppliers (IABM). Its main goal within this regional council will be exploring new opportunities for the development of the Broadcast and Media industry within this specific market.
read more
Meet some of the people that will be at NAB 2018