THE EVENT
VSN will present its latest developments and innovations for the Broadcast sector at Tecnotelevisión 2016 in Bogota.
This trade show is a very attractive event that has become in the latest years one of the biggest appointments for the Latin American Broadcast sector, due to the state-of-the-art technologies it usually gathers. In particular, Latin America has become one of the most important markets for VSN, where it counts with first level clients. Therefore, in the upcoming edition VSN will bring all its latest news and technological innovations that it has developed during the last year and that are currently being presented all around the globe at various international events.
Among others, VSN will present its latest Quality Check solution VSNQC, the latest developments included in VSNEXPLORER solution for the media management, such as the new Dash Player based on HTML5, or the most recent integrations and News Production workflow developed together with Ross Video.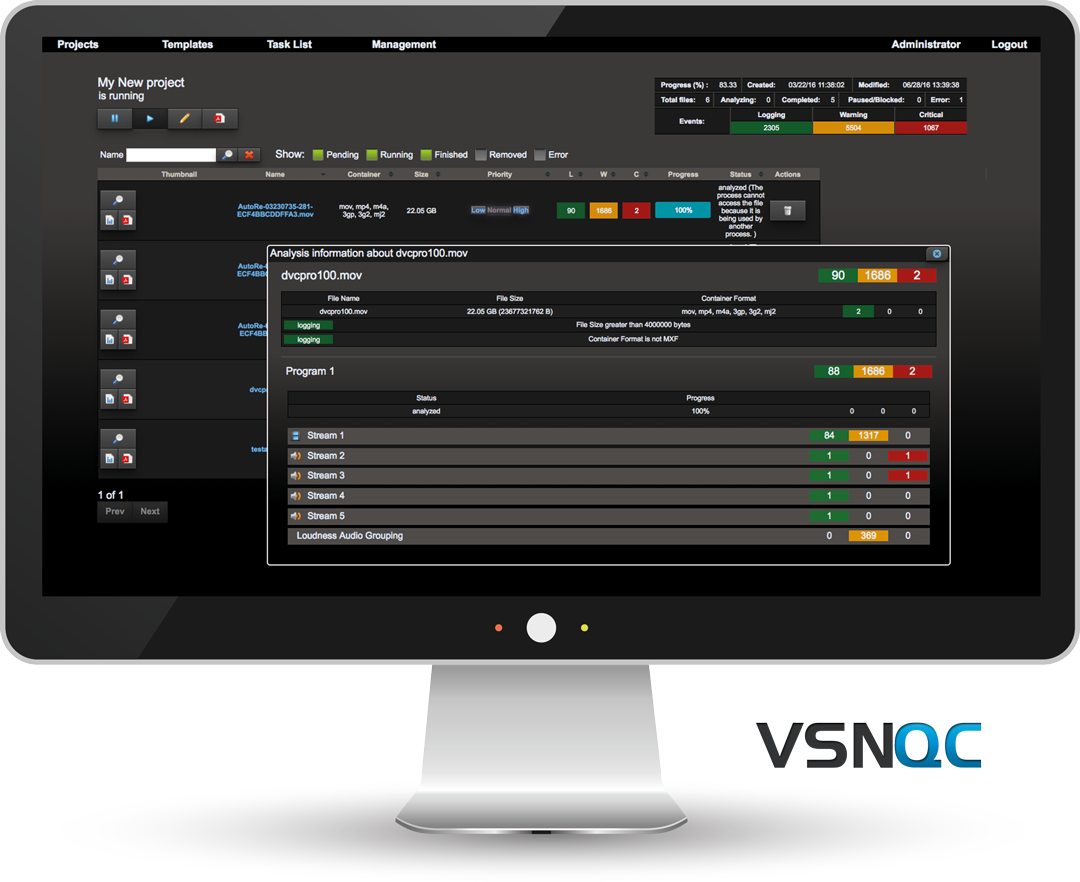 Supported by the Spanish association AMETIC, VSN will participate with its own booth, where it will develop live Demos for all the attendees, as well as meetings with all the people that might be interested in discovering what VSN solutions can offer to their companies. Wish to book a Demo with our professional team? Fill in the following form!
MORE INFO
2016-10-11 00:00:00 2016-10-13 00:00:00 Europe/Madrid Tecnotelevisión 2016 VSN will present its latest developments and innovations for the Broadcast sector at Tecnotelevisión 2016 in Bogota. This trade show is a very attractive event that has become in the latest years one of the biggest appointments for the Latin American Broadcast sector, due to the state-of-the-art technologies it usually gathers. In particular, Latin America has become one of the most important markets for VSN, where it counts with first level clients. Therefore, in the upcoming edition VSN will bring all its latest news and technological innovations that it has developed during the last year and that are currently being presented all around the globe at various international events. Among others, VSN will present its latest Quality Check solution VSNQC, the latest developments included in VSNEXPLORER solution for the media management, such as the new Dash Player based on HTML5, or the most recent integrations and News Production workflow developed together with Ross Video. Supported by the Spanish association AMETIC, VSN will participate with its own booth, where it will develop live Demos for all the attendees, as well as meetings with all the people that might be interested in discovering what VSN solutions can offer to their companies. Wish to book a Demo with our professional team? Fill in the following form! Colombia, Bogotá VSN marketing@vsn.es

Stand:

595

Place:

Corferias, pabellón 6

Start Date:

11-10-2016

End Date:

13-10-2016