NEWS PRODUCTION · END-TO-END SYSTEM
The Pontificia Universidad Javeriana Case Study
The Pontificia Universidad Javeriana is a private Colombian university founded in 1623. Since September 2010, the arts, technologies, information and communication converged in an area that is now called Centro Ático, one of the most outstanding initiatives of the Pontificia Universidad Javeriana. The Centro Ático is an innovative scenario of multidisciplinary convergence that is located in a seven level building, with approximately 8,000 square meters of construction and more than 60 laboratories of film, television, video, radio, videogames, experimental animation, architecture, music, sounds, design, digital creation, an auditorium and a creative room. In this particular case, Centro Ático needed VSN's advanced technology to allow and optimize the distribution of cross-platform content and to develop a 100% digital and automated newsroom.
Complete, scalable and modular end-to-end solution adapted to the center's requirements
Migrate towards a virtualized and redundant environment
Integration with the center's existing solutions and hardware
"For an infrastructure as complex and robust as the one that Ático has, it is vital to have the best after sales service. In the specific case of VSN and the integration offered by us, incidents that occur and happen are minimal, are solved effectively and quickly, communication flows properly."
Samar Atta Alzate, Operations Coordinator of the Attic Center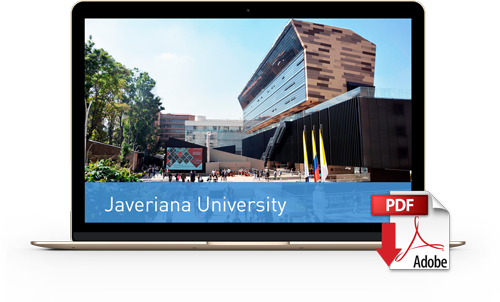 VSNExplorer MAM
Essential to meet the specific needs of workflow customization, hierarchical permission systems, multi-format environment and integration capacity with the systems of the manufacturers involved (Adobe Premier, Sony Vegas and many more).

Advanced News Production
VSNNewsConnect allows students to work in a 100% digital and unified content production environment, while at the same time betting for the collaborative edition and fo remote production to give a fast and efficient response to the new needs of multiplatform content distribution.