The association in charge of bringing together all the public, educational and cultural radio and television services in Mexico offered to its entire network of associates gathered in the state of Campeche a presentation about VSN's star product, VSNExplorer. The presentation also featured several success stories of the company to showcase how the implementation of this system has helped companies all around the world to optimize their media exchanges and make collaborative work more efficient.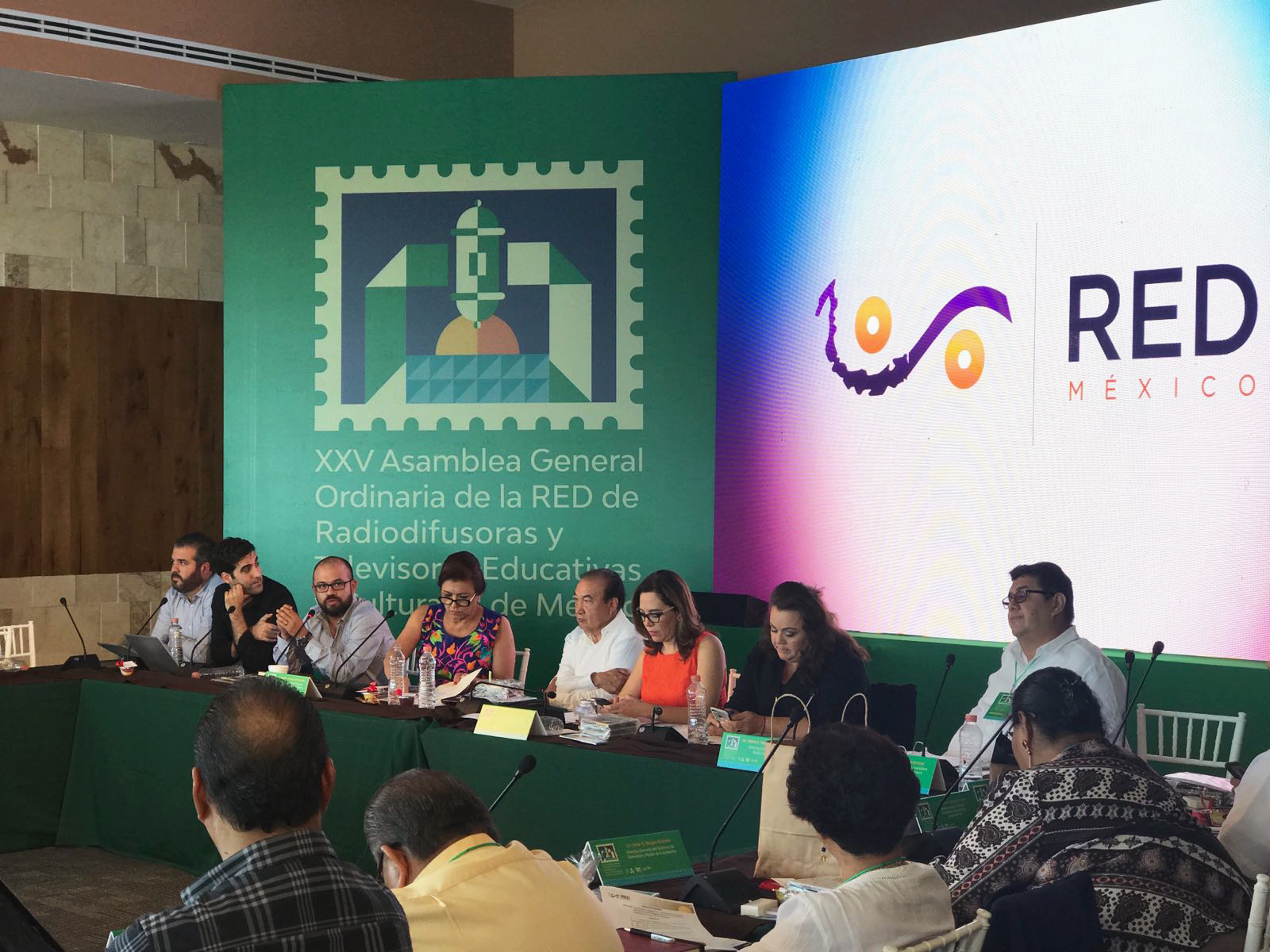 Aaron López, COO at VSN, and Roberto Duif, Sales Director in Americas, were in charge of delivering this presentation on the 10th of November in front of the 57 radio and TV stations associated to Red Mexico. On this occasion, VSN's professionals were also accompanied by the company's distributor for this country, Teletec, and more specifically by its Sales Executive, Alfonso Vázquez. The main goal of this presentation was to introduce VSN's solutions and especially, its star platform for media and business process management, VSNExplorer.
Through some success stories like the project developed for the Catalan public entity La Xarxa Audiovisual Local (XAL), VSN's team explained how VSNExplorer MAM system helped this organization to exchange content in the Cloud among more than 60 local TV and radio stations, while also promoting the development of joint media productions for television and ultimately, empowering the Catalan audiovisual sector.
Furthermore, attendees also had the opportunity to see first-hand all the platform's functionalities through a product demo, as well as to discover VSN's spin-off, MediaBank. This online marketplace, which also runs on VSNExplorer technology, provides users with a 24/7 online marketplace for buying and selling film and TV rights of productions ready to be broadcasted in a matter of a few clicks.
The Network of Educational and Cultural Broadcasters and Televisions of Mexico (Red Mexico) was established on the 1st of November of 2005 and it currently has 57 public radio and TV stations as affiliates -either governmental, educational, cultural institutions or nonprofit organizations. This association was created in order to promote common collaboration among the whole public radio and television spectrum in Mexico.