The company has acquired VSN´s MAM, VSNEXPLORER, to manage and secure all its contents, treasured for more than 50 years of business activity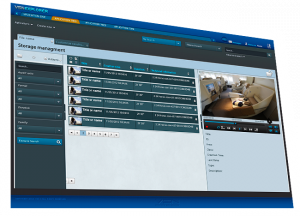 VSN´s MAM, VSNEXPLORER, has a new and important user: Saudi Arabian Airlines. The company owns a wide range of formats (magnetic tapes, U-matic, VHS, Betacams, etc.) and a large amount of resource materials related to flying courses, takeoffs and landings recorded in video, pilots' interviews, photographs and engineering documents that will be managed by VSNEXPLORER from now on.
The main goal of this project has been enhancing and improving Saudi Arabian Airlines' managing and storing workflow, to make the edited content easy to access for workers, so it can be used and catalogued. For this purpose, VSN has deployed a MAM-Archive system with 5 users license in a first phase throughout its interface, VSNEXPLORER.
Contents are stored, catalogued and easily recovered in a 84Tb(42×2 Tb) FC storage system. The project includes a workflow integration with the MAM already owned by the company, so all the contents can be migrated to the new VSN system in a simple and reliable way. The project has been carried out with Modern Media Systems (MMS) leaded by its System and Sales Manager, Mr. Khalid A. Majeed. MMS is part of AlFaisaliah group, broadcast and audiovisual solutions provider with vast experience in the region.
Saudi Arabian Airlines is Saudi Arabia's national airline, with its headquarters located in Jeddah. It operates to a wide range of destinations in Middle East, Africa, Asia, Europe and North America. It has a fleet of more than 140 airplanes and around 35,000 employees. With this sale, VSN continues with its expansion in the Middle East region, a consolidated process started in 2007 when it opened an office in Dubai to meet the increasing demand of VSN´s solutions in the area.