Guarantee the best condition for your VSN System
Prevent any issues and unforeseen situations on your hardware investment
Benefits
Keep the security of your original warranty
Guaranteed repair of all breakdowns and replacement of broken parts
Enjoy one-year extendable warranty periods and the peace of mind of knowing that your investment is safe
Avoid unforeseen expenses
Repairs offered by VSN's official technical support through personnel specialized in your systems
Save time and money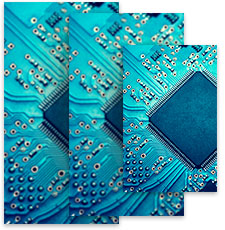 **It does not include additional expenses incurred in connection with the repair such as travelling, maintenance and conservation tasks, cleanups, viruses, not recommended installations, etc. Also, it does not include the wear and tear due to natural use or damage caused by negligence or misuse, installation of third-party software or parts, or damage caused by technical support not authorized by VSN.
Purchase this warranty extension contacting VSN Support
The repair, if necessary, will be made by VSN's official technical support
You must show the technician the warranty extension documents or the serial numbers of all the products under warranty
This extension can be purchased during the initial warranty period of your VSN system and must be activated 30 days before it expires.
Hardware 100% guaranteed
Valid for VSN products
Any faulty VSN product will be replaced
Extended warranty when you purchase this service
VSN reserves the right to send the damaged products or parts for their corresponding analysis