The leading company in media management systems for the Broadcast and Media & Entertainment industries has recently been certified with the ISO9001:2008 Certification, issued by the prestigious International Organization for Standardization.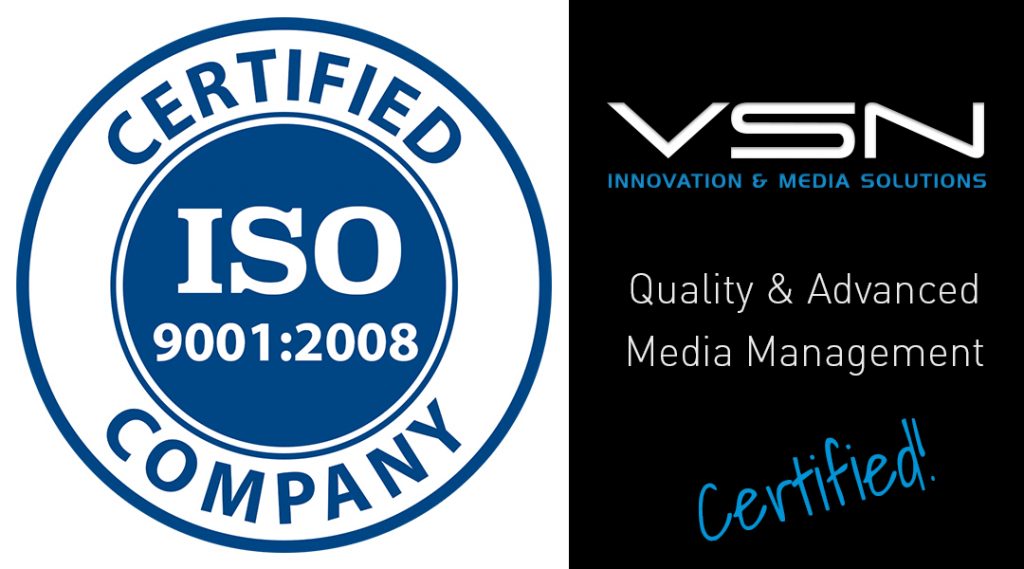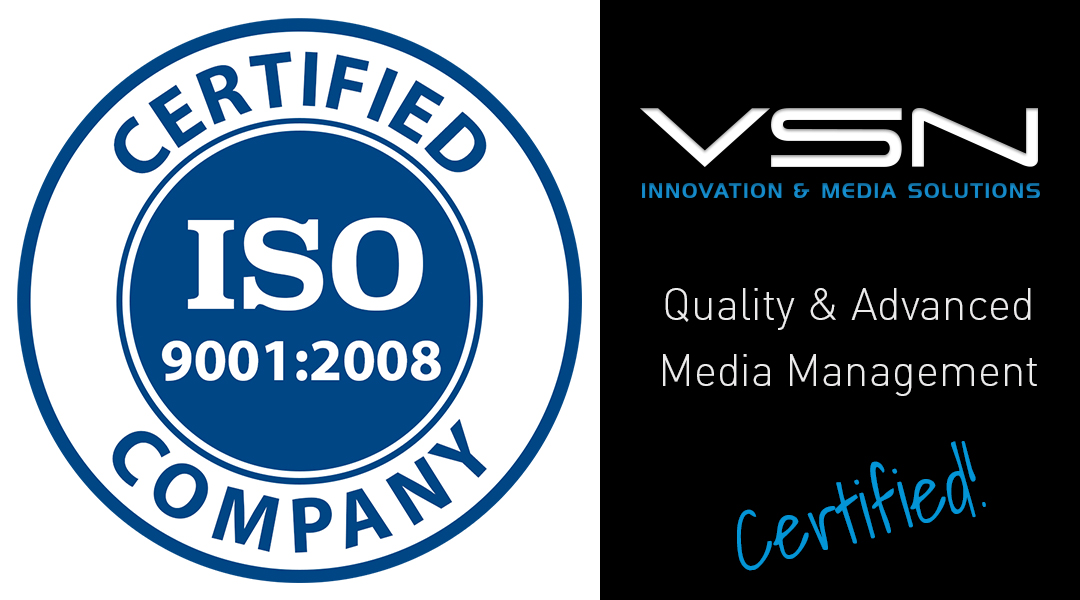 The ISO9001:2008 Certification guarantees maximum quality in the management of internal processes, development of technologies and measurement and improvement of customer satisfaction, proving that VSN's solutions are developed following the most advanced techniques.
"This Certification is an important milestone for VSN, since it proves that all the effort and care we put in our internal processes and in the way we push technology forward is effectively recognised by an independent and prestigious institution", declares Jordi Utiel, VSN's CEO and President. "It also shows that our efforts to listen to our customers and work ethic to improve their satisfaction with our solutions represent the right path. I want to thank all of our employees for their hard work and also our customers, because it is their needs that lead the way".
The ISO9001:2008 Certification guarantees that VSN works with an advanced quality management system that has proven to consistently provide product that meets customer and applicable statutory and regulatory requirements, while enhancing customer satisfaction through the effective application of the system, including processes for continual improvement of the system and the assurance of conformity to any customer and applicable requirements.
This important Certification is based on a number of quality management principles including a strong customer focus, the motivation and implication of top management, the process approach and continual improvement. VSN's ISO9001:2008 Certification guarantees that customers get consistent, good quality solutions and services.
With it, the company takes one step forward in the vanguard of technological innovation and R&D and proves that its media management systems are designed, built, deployed and committed to the highest standards in the industry available.