CABSAT 2023 took place in Dubai World Trade Centre from 16 to 18 June. As a sales representative for VSN, I attended the event to explore the latest trends and technologies relevant to our industry and meet with our customers and partners.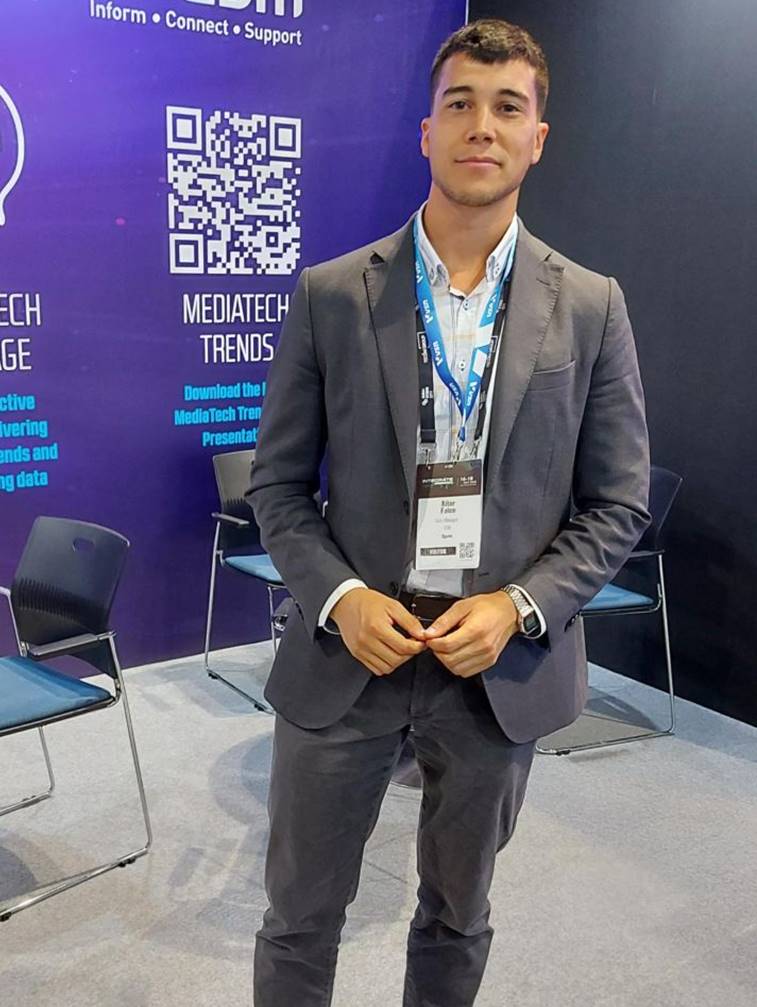 CABSAT 2023 proved to be an exceptional platform for industry professionals to gather, share knowledge, and showcase cutting-edge technologies. This year's tradeshow was marked by an obvious increase in participation, indicating a growing interest and investment in the region's broadcasting, satellite, and digital media sectors.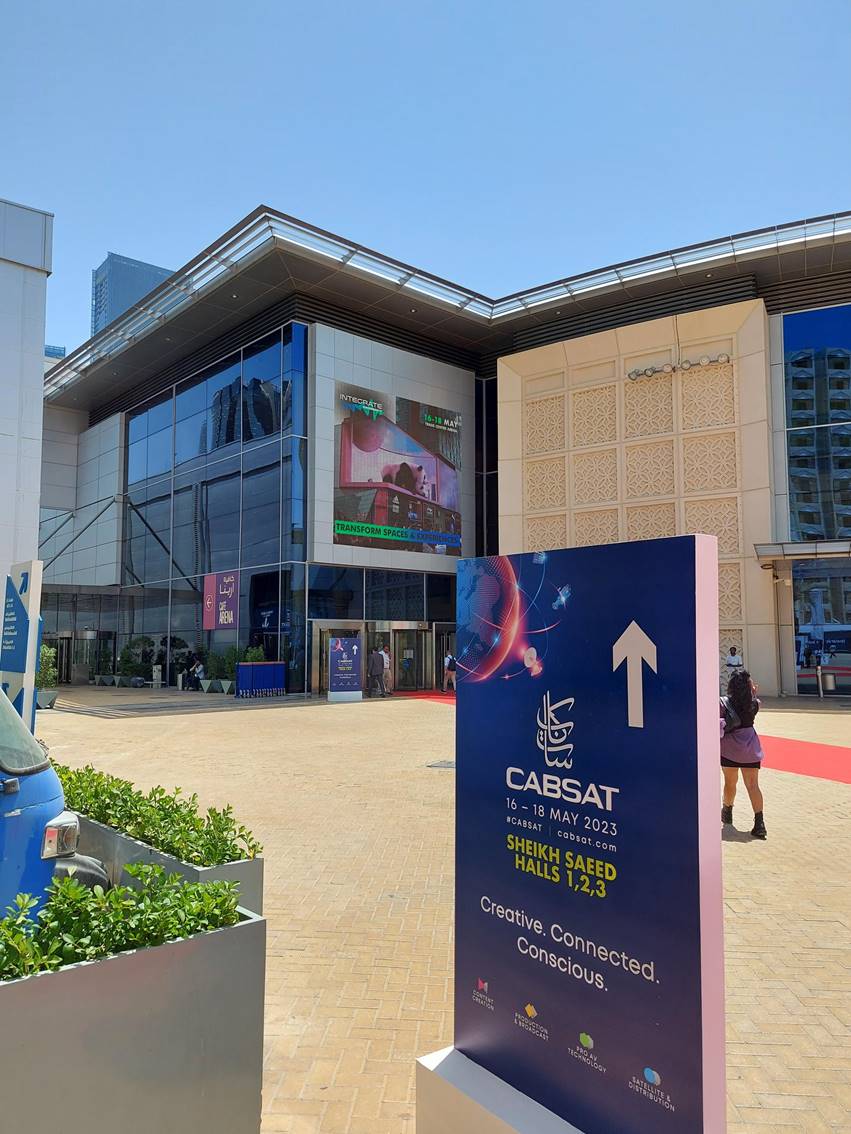 Cloud-based Solutions: Cloud technology continues to revolutionize the media industry, and this trend was prominently showcased at CABSAT. Numerous exhibitors presented cloud-based software solutions for media management, content creation, and distribution. The benefits of scalability, flexibility, and cost-effectiveness were emphasized, catering to the evolving needs of media companies.
Artificial Intelligence (AI) and Machine Learning (ML): AI and ML were pervasive themes throughout the tradeshow. Several companies demonstrated their AI-driven tools for content analysis, metadata enrichment, automated tagging, and intelligent recommendation systems. The integration of AI and ML in media workflows is streamlining processes, enhancing efficiency, and enabling advanced data-driven decision-making.
Content Creation and Virtual Production: Virtual production techniques, including virtual sets, augmented reality (AR), and virtual reality (VR), garnered significant attention at CABSAT. Innovations in real-time rendering, motion tracking, and immersive experiences were showcased, enabling content creators to produce high-quality and interactive content more efficiently.
Over-The-Top (OTT) Platforms and Streaming Services: The rise of OTT platforms and streaming services was a key focus at the tradeshow. Exhibitors highlighted advancements in video encoding, transcoding, and delivery technologies, aiming to provide seamless and high-quality streaming experiences across devices. Personalization, content monetization, and analytics were also emphasized to help media companies enhance user engagement and optimize revenue streams.
Total Cost of Ownership (TCO) and New Business Models: Exhibitors showcased solutions that not only deliver advanced functionality but also offer a favourable TCO by minimizing infrastructure costs, maintenance requirements, and operational expenses. Media companies are now placing greater importance on evaluating TCO when making technology investments, ensuring sustainable growth and profitability.
Companies not only showcased their cloud-based platforms but also software offerings available on a subscription basis, enabling media organizations to access advanced capabilities without large upfront investments. This shift aligns with the evolving needs of media companies seeking greater agility, cost predictability, and scalability.
For VSN the rise of SaaS and subscription-based solutions is particularly significant. These models offer our clients the flexibility to access our software tools on a pay-as-you-go basis, aligning with their project-based workflows and allowing them to efficiently manage costs. Moreover, we can deliver regular updates and new features seamlessly, ensuring that our clients always have access to the latest advancements in media planning, management, production and delivery.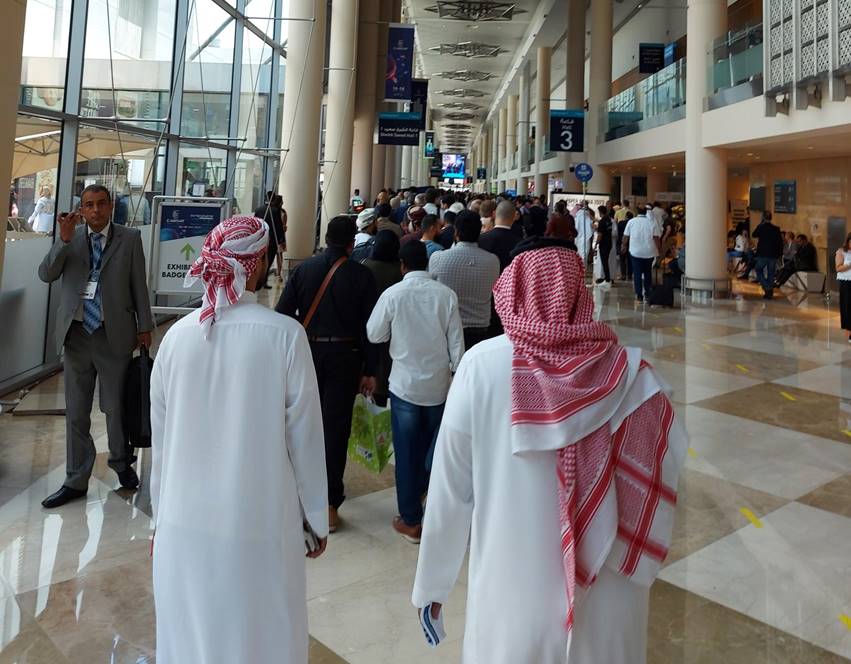 Networking and Business Opportunities
CABSAT 2023 provided valuable networking opportunities, allowing me to engage with industry professionals, thought leaders, customers, and partners. I had productive discussions with broadcasters, media executives, and technology and business partners, exchanging insights and exploring potential collaborations. The tradeshow's vibrant atmosphere facilitated the establishment of new connections and the strengthening of existing relationships, including industry associations such as IABM.
In conclusion, my experience at CABSAT 2023 was both enlightening and inspiring. The tradeshow successfully highlighted the current trends and technologies shaping our industry, and it reaffirmed the importance of VSN's focus on this region. Attending CABSAT provided valuable insights that will help us stay at the forefront of industry advancements, and I am confident that the knowledge gained will contribute to our future success and developing new projects in the region.
Aitor Falcó – Sales Manager EMEA
Subscribe to our newsletter to stay updated about our activity