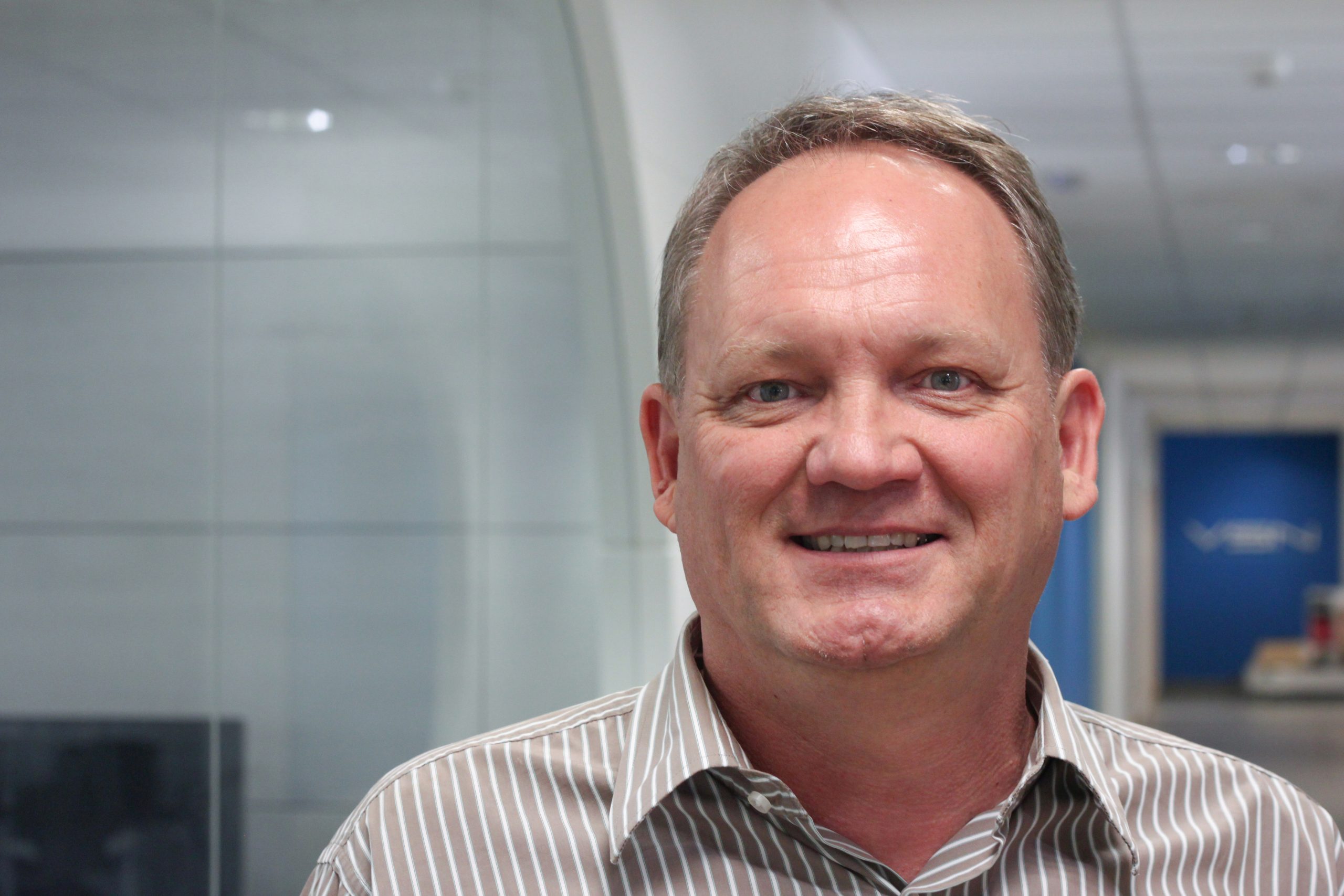 About the author: Nick Morgan, Sales Director APAC at VSN
A media industry veteran of over 30 years in TV, Radio and live entertainment, with 22 years spent in Asia: Worked for media companies such as SKY TV in NZ, SONY AXN & World Sport Group in Singapore. Launched the first all-sports TV channel in Vietnam in 2003 as Director of Operations. Moved to technology vendors in 2004 and now heads up the regional business for VSN APAC.
One of the great quandaries facing many broadcasters and media companies who play-out content in a linear fashion (typical server-based play-out) has been how to effectively create a digital supply chain of content to complement their existing playout that they can easily setup, manage and understand.
In other words, design something without the inherent complexity and cost of setting up separate parallel production teams and content production paths. The creation and publishing of digital content should feel like a natural extension of their existing linear operations but this is, unfortunately, rarely the case.
Linear TV production and broadcast works a certain way and fundamentally hasn't changed in the past 20 years, so introducing a completely different set of systems, workflows and operational procedures to create and deliver digital content presents multiple challenges to any broadcast organization. This complexity (and cost) is often the reason so many have held back their expansion budgets into the digital realm.
Multi-Platform Supply-Chain Management
One key aspect related to multi-platform publishing is content versioning, where for example, a 30-minute programme will play (with repeats) on linear broadcast channels but may also be required to be cutdown and repackaged into rebranded short-form for a digital audience who invariably have different media consumption behaviors and expectations around mobile entertainment. Media companies often prefer to "contain" these new digital content versions together as part of their master programme assets and so create 'container assets' with metadata structures that effectively categorize and 'tag' these separate items in such a way as to be easily identified, catalogued, accessed and stored. This requirement speaks primarily to utilizing an effective Media Asset Management solution… but more on that later.
Another major consideration is multi-platform content supply-chain management. This process often starts at the media acquisition stage whether it's foreign or locally purchased/produced content and follows through to the content delivery endpoints, be that linear playout or an online VOD platform such as YouTube.
For this, media companies need a solution that can track the content throughout its useful lifecycle and provide the workflow status checks and As-Runs that ultimately alert the commercial department that it's time to bill for advertising or sponsorship placement. For linear TV at least, this process has been typically managed by a BMS or Traffic system. For digital content, the idea of scheduling to social or OTT platforms hasn't existed, until now…
Ideally, BMS and MAM systems should work harmoniously together to provide tools that automate many of these production and delivery processes. For instance, when content is purchased, the BMS system should automatically create placeholders inside the MAM for the master video and associated sub-clips/versions ready to receive the associated media. This should then automatically trigger a set of workflows that alert production personnel that their efforts are required to deliver certain tasks within the production process. Then, when content is finally ready for the various delivery platforms (and tied-back to the pre-created MAM asset placeholders), more automatic processes kick-in to manage the delivery of that content to its destination 'end-point'. This process should be very similar for both Linear and Non-Linear content delivery. The tools should essentially be the same!
Holistic, Business-Driven Scheduling
To ensure everyone is connected to the various operational processes, users should receive status reports all along the production supply chain as well as from the publishing endpoints to signify that not only has the media been successfully delivered but has been played-out out to (linear) or accessed by (digital) the target audiences that were intended to receive it. All of this should happen in a way that provides familiar operating procedures for typical broadcasters without the production processes or technology getting in the way (so to speak). Adding digital (non-linear) publishing capability should not force a big change in working practices that increases the use of resources or adds time and cost.
VSN has been focused on this problem since the world started to consume digital content and has consequently created a holistic content management environment and media supply chain solution that is both inherently efficient and cost-effective but also has one eye firmly on the primary goal of any media company, and that's… content monetization!
VSN is well known for its powerful enterprise-class Media Asset Management solutions with inherent automated workflows and reporting systems but has recently taken a leap into the future by introducing a new planning & scheduling concept (VSNCrea) relevant to both linear and non-linear publishing which is fully integrated with MAM and acts as a type of process coordinator and commercial administrator linked to key stages of the media supply chain. Scheduling can now look both upstream and downstream along the media supply chain and influence production and delivery processes.
To achieve this, VSN has further developed its Explorer MAM together with its new Crea planning & scheduling solution to form a holistic, highly automated, highly flexible ecosystem with unparalleled visibility of media production processes and content delivery. For example, Crea can manage media acquisition and associated contracts, these are the content rights and invariably determine how the content can be exploited (versioned) on which platforms (Linear and/or Digital) and for how long. Then using metadata and defined actions to drive production stages, workflow automation can orchestrate multiple processes such as transcoding, reformatting, metadata enrichment (possibly using AI), and file movement to/from anywhere within or outside of the core system.
Further to this, just by clicking an asset in the schedule, Crea can play content directly from the MAM within its GUI which presents enhanced content visibility and promo version identification to commercial schedulers. This feature now extends to being able to preview within this same Crea player any content published to digital platforms such as YouTube, Facebook, Daily Motion, OTT etc.
As-Run logs from play-out servers can be automatically displayed inside Crea's web-based interface and a compliance recorder can stream video to Crea's in-built player by simply clicking any item listed in the As-Run. Here the media lifecycle is complete and Crea's accounting module will summarize the items to be billed and send these to the company's invoicing or ERP system. If required, customer ERP or invoicing systems can also initiate the supply chain processes by providing work orders to Crea which kick-off the initial place-holder creation and subsequent production processes.
Advanced Scheduling Features
VSN Crea users can now schedule non-linear content much the same way as they can for linear programming albeit with some specific requirements relating to each individual digital platform. For YouTube this might be setting 'match policies' or un-publish dates. To enable so many digital platforms to be scheduled for content delivery, VSN uses the concept of 'Plug-Ins' which are built to meet the specific and ever-changing API's of these platform providers. Any change initiated by Google for YouTube for instance can be quickly addressed in the plugin without impacting other digital services.
Taking this idea yet another step forward, VSN can add to the plugin the ability to harvest user activity data from each platform and present this in a report-form virtually in real-time. The key advantage to this is to provide rapid feedback to media publishers as to which content is trending or most/least popular or should be replaced altogether.
Given access to this type of powerful user data, media companies can now modify, adjust or just deliver more successful and relevant content which capture more commercial opportunity. Pushing the boundaries of technology even further, VSN introduces the option of pre-determining the type of ads that are suitable to accompany published digital content. This can be set upstream during the scheduling process.
Broadcasters can now deploy an advanced technology solution (on-premise or in the cloud) with a familiar operational look & feel and at the same time providing a common production management & scheduling platform for all linear and non-linear channels. All this while incorporating an embedded commercial accounting and reporting layer that directly ties content delivery to revenue. This effectively answers the question many media company executives demand of their infrastructure Managers when requesting new technology spend…show me the money! Well, here it is.
Subscribe to our newsletter to stay updated about our activity