RTVE: Artificial Intelligence
Automated content catalog using Artificial Intelligence
Download the full copy of the document
Following the idea of improving and advancing in the content catalog of its historical archive, RTVE opened a public tender for the development of a project consisting in the automatic metadata using Artificial Intelligence of 11,000 hours of content produced by TVE in the 60's and 70's. Thanks to the integration with the main Artificial Intelligence search engines enabled by its media management platform, VSNExplorer MAM, together with the possibility of providing a cloud service with this technology, VSN obtained RTVE's trust.
The VSNExplorer suite acts as the core of the automated content catalog project at RTVE. This MAM System works as a metadata aggregator, presenting all the information from the AI engines with which it is integrated in a single interface. From here, documentalists can manage and control all metadata and content archiving.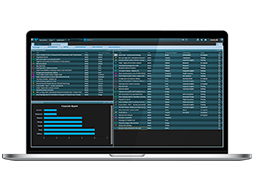 The VSNExplorer suite offers the possibility to integrate with the main Artificial Intelligence search engines in the market. Thanks to this integration, VSNExplorer is able to analyze, extract and present multiple content metadata, such as full text transcription or character and location recognition. This data is presented to the documentalist in a single interface.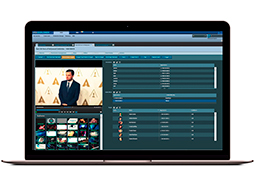 "For the RTVE Documentary Archive, this project does not only give access to thousands of hours of great content. It is also a unique opportunity to influence the development of technologies that will be common in the future. In addition, we are pioneers in the implementation of this technology in the daily workflow of the Archive".
Virginia Bazán Gil, Project Manager of the RTVE Documentary Archive