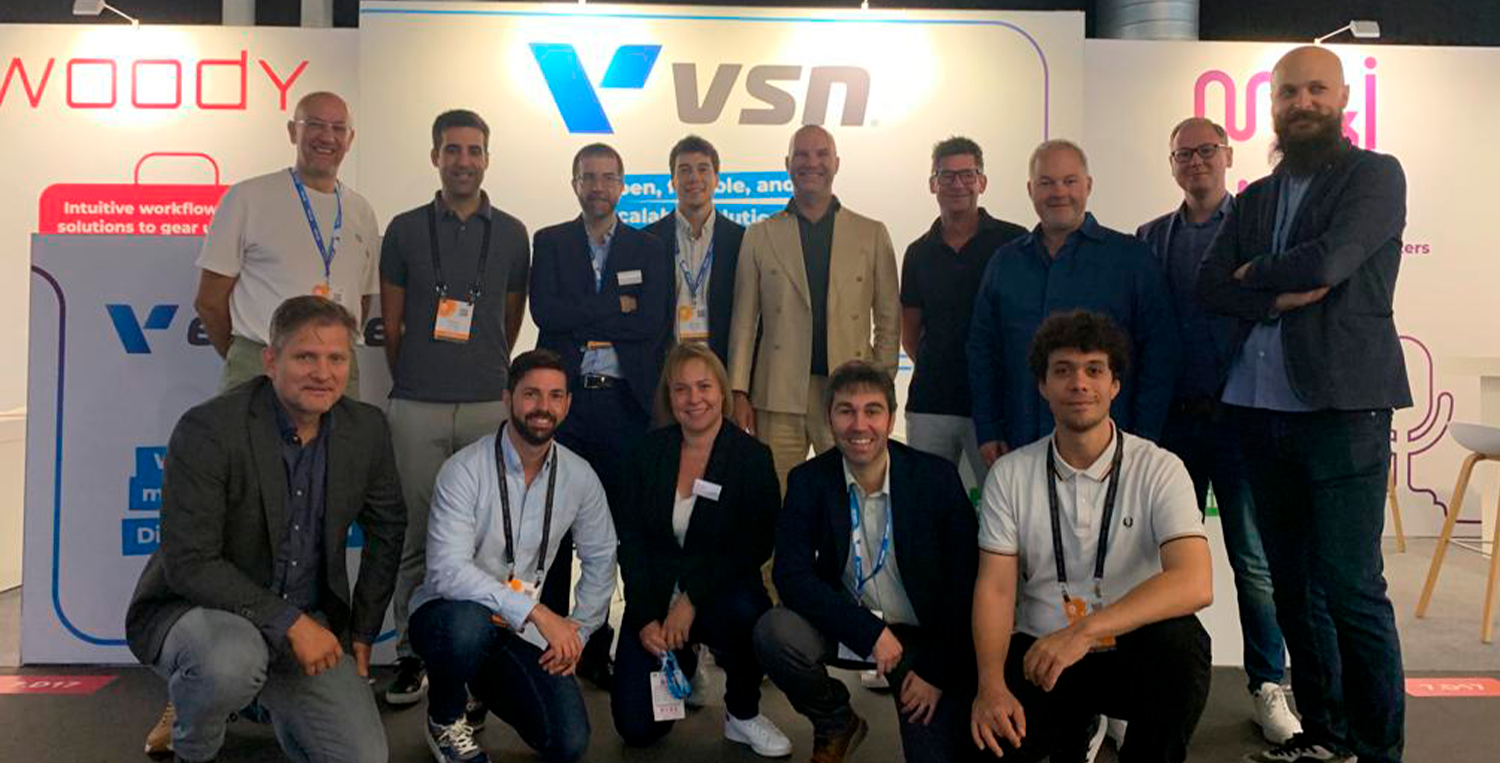 After a first positive experience at NAB Show 2023, where Aspire Software's three Broadcast & Media companies had for the first time the opportunity to participate in an event in a shared booth, we could not miss our annual appointment in Amsterdam to attend the biggest event of the industry at European level: the International Broadcasting Convention. Here are some of the key points of the four days of intense activity in the capital of the Netherlands.
Different spaces, new dynamics
Unlike previous editions, this time VSN, Woody Technologies and M&I Broadcast Services teamed up to share two almost adjacent spaces in Hall 7. While the first area was dedicated to demos and in-depth meetings, including an exclusive demo area for Omniplayer that reproduced the environment of a professional DJ, the second one was set up for more relaxed conversations, in an ideal environment to meet again with many of our customers and partners.
On the other hand, both new visitors and old acquaintances found an unusual opportunity: to be able to cover nearly all their media workflow needs without leaving the same space. While VSN showed the latest advances of its core products, VSNExplorer and VSNCrea for content management and scheduling, the same visitors were interested in the ingest system of IN2IT Access, the new playout possibilities of IN2IT Live or the search system of IN2IT Social. In addition, more than a few users also include radio in their broadcast offering, so a two-step visit to discover Omniplayer and its latest features for radio production and automation was more than convenient.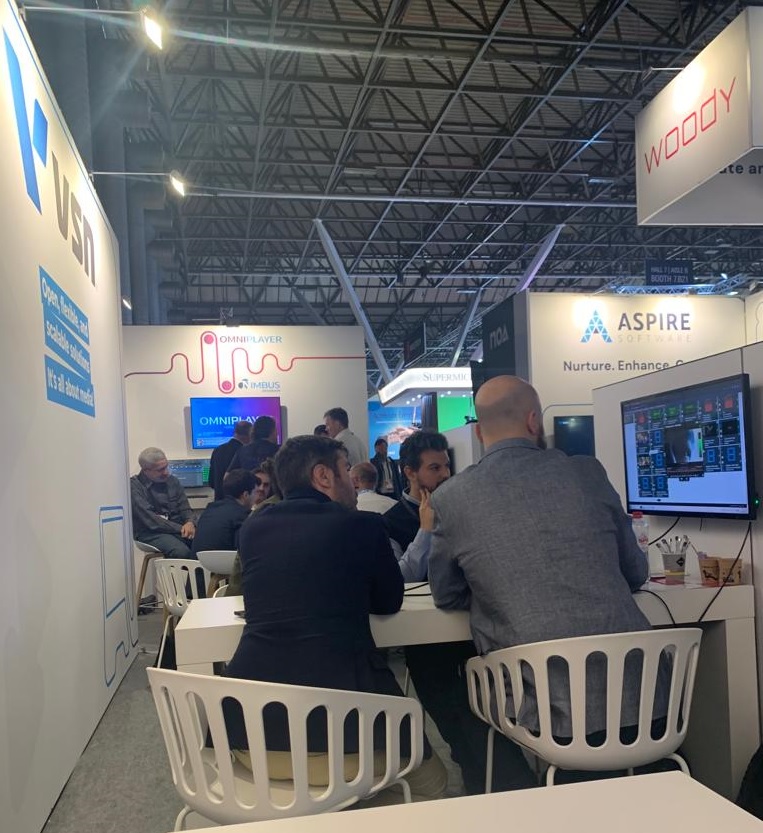 One event, two events, three events…
As is often the case, an event like this is not only a great opportunity for business meetings, but also to keep up to date with the state of the industry and the latest trends. We attended the always revealing Devoncroft Executive Summit the day before the start of IBC, as well as several sessions on cutting-edge technology, a topic where, as expected, the main protagonist was the use of Artificial Intelligence in all types of media workflows, from cataloging to distribution and broadcast, as well as the transition to Cloud systems.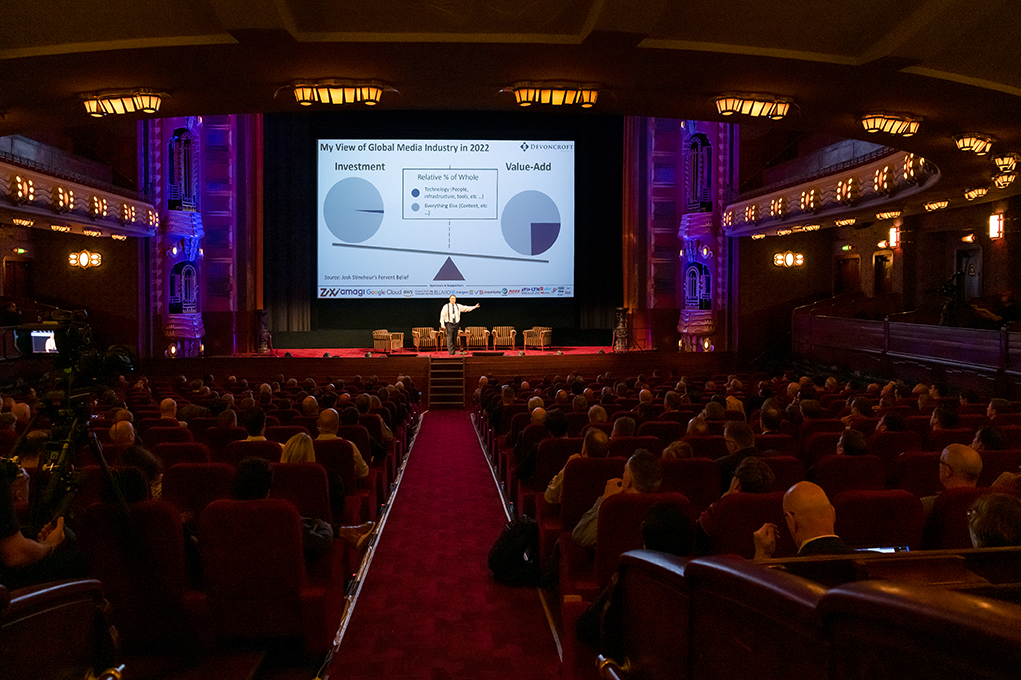 IBC 2023 by the numbers
The Amsterdam event confirms its improvement after overcoming two pandemic cancellations and a somewhat irregular return to business in 2022: 43,065 attendees from 170 countries stopped by the RAI, an increase of 16% over the previous edition.
On the exhibitor side, more than 1250 decided to attend an annual event that, without having yet recovered from the pre-pandemic bustle, is starting to approach more consolidated attendance levels and reaffirming the recovery of physical shows, something that was already noticeable at NAB Show last April.
"We have seen a fantastic turnout from across the industry at IBC 2023," commented Michael Crimp, CEO of IBC. "There has been a real sense of purpose at the show as business leaders and technology innovators have come together to help our industry navigate change and build a better future for media and entertainment. I'd like to thank everyone for their continued support and participation; we look forward to seeing you again next year."
Until the next show!
In conclusion, the combination of venues and Aspire group companies proved to be a positive experience, as did the number and level of meetings and demonstrations we were able to hold during the event. We can only thank our colleagues from M&I for their outstanding hosting, as well as for their presence to all those who came to visit us, and extend a warm invitation to our next great joint meeting: NAB Show 2024!
Subscribe to our newsletter