The members of the Mexican broadcasters association will be able to access the new platform of La Red Mexico for content exchange, based on VSNExplorer MAM in the Cloud. Mexican channels associated will be able to access and download all the content shared in the Cloud by other members of La Red and share their own content in order to achieve an exhaustive coverage of the Mexican General Election 2018.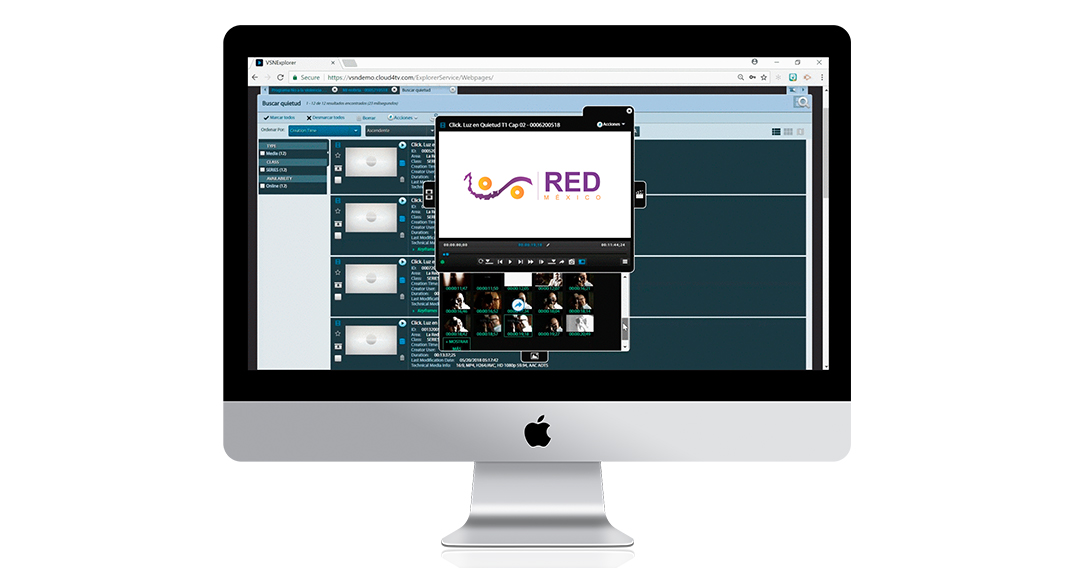 La Red de Radiodifusoras y Televisoras Educativas y Culturales de México, A. C. (La Red México), the biggest civil association of Mexican broadcasters in the country, created to foster the articulation and collaboration among Mexican TV and radio service systems, trusted VSN and its partner Teletec for completing this project, supplying its partners with this new content sharing platform beginning May 21, 2018. More than 60 TV channels associated to La Red can now access content shared by other members, as well as uploading its own content to the platform, which can become the most comprehensive source of information and audiovisual content regarding the next Mexican General Election in July 2018.
The platform is based on VSN Media Management solution, VSNExplorer MAM, in the Cloud. The solution, hosted in Huawei cloud services facilities in Miami, will allow La Red members to access and download from any computer, anytime, the content shared in the platform through its own individual username and password, just with an Internet connection.
"It is a big project and a big opportunity for VSN to show the power of its VSNExplorer MAM solution," says Aaron López, VSN COO. "Accessing this cloud platform, La Red members can access content they can use to complete the information given about the Mexican General Election and offer their viewers a wider and more comprehensive up-to-the-minute coverage of the development of the election. Indeed, this will facilitate and accelerate the access to information, which will be available almost immediately."
"The platform of La Red Mexico is the entry into a new era for members of La Red, who will enrich their programme schedules with a national scope, always keeping its regional essence," says Alfonso Vázquez, Commercial Director of Teletec Mexico. "The technology provided together with VSN allow us to offer La Red a new form of news pieces exchange taking into account the next Mexican General Election."
This platform will be operative during the entire month prior to the Election, which will be celebrated on July 1, 2018. This way, Mexican channels members of this association will access the most content in the least time, enabling an exhaustive coverage of the major events pertaining to the Mexican General Election.
To learn more about VSN solutions, visit their website www.vsn-tv.es