2015 is being very intense for VSN. With an important marketing and international expansion campaign to boost projects around the world, VSN is now in the vanguard of the broadcast and Media & Entertainment industry. Sandra Garcia, VSN's Brand Manager, answers a series of questions regarding the company's efforts for leading the sector with technological innovations. "Our goal is ambitious: we want to be one of the main three companies in this industry by 2017", declares García.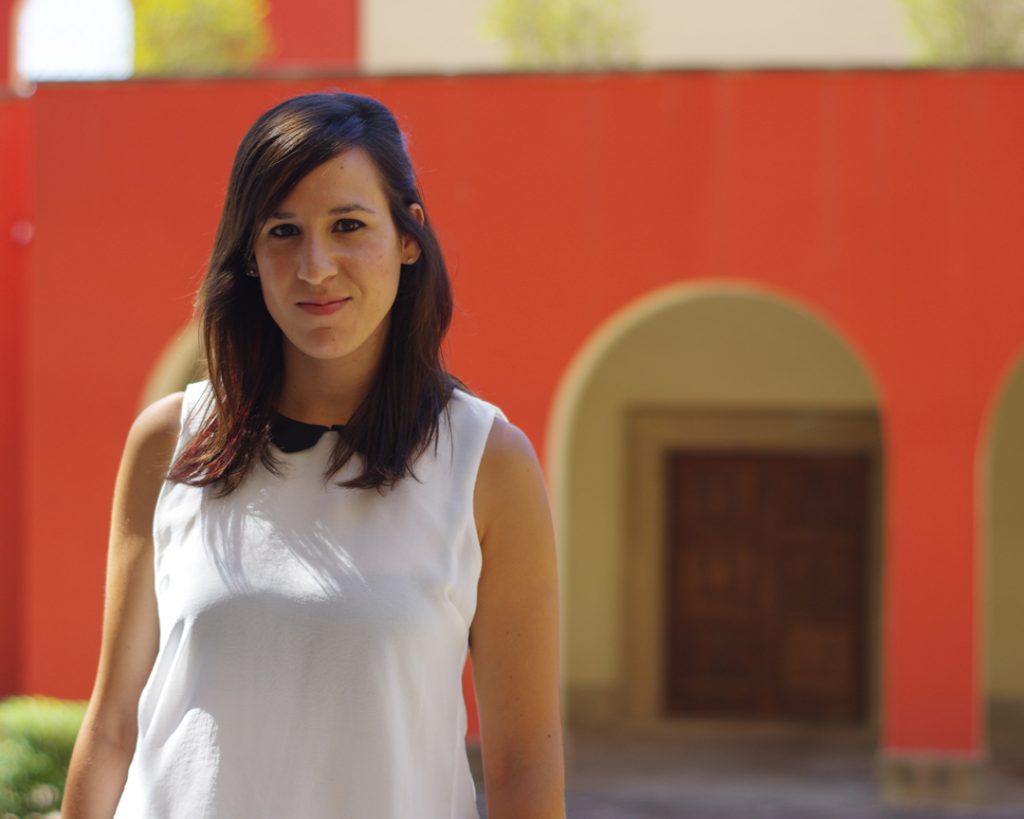 Could you tell us something about the marketing campaign launched by the company?
Together with the launching of a new and robust corporate Website at the end of 2014, during this year we have launched an international expansion campaign in all the areas in which we have presence: Americas, Asia-Pacific, Europe, Middle East and Africa. And with excellent results! We are able to transmit to the market everything that VSN's technology can do for the companies of this areas. And not just that, but also our support and post-sales services offer higher levels of coverage and satisfaction to clients, because we care about the human touch. Today, more than ever, VSN's brand is much more than just technology.
What can you tell us about VSN's brand?
We are very focused on letting the market know about the main characteristics of VSN's technology: scalability, robustness, the guarantee that a highly professional human team is behind every decision, total attention in our post-sales support service… we work hard to keep our customer's satisfaction levels high and to make sure that they enjoy the latest technology available in their daily operations. This mix of avant-garde technology and a very developed human touch is what perfectly defines who we are and where we are going.
In which events is VSN participating this year?
Part of that international expansion campaign, we are having a frantic year regarding trade shows and international meetings. Of course, we have participated with great success of attendance and contacts at NAB 2015, in Las Vegas, where VSNEXPLORER has been the main attraction of a booth that draw a lot of attention for its revolutionary design. We have not missed other important events, such as BroadcastAsia, in Singapore, or CABSAT, in Dubai, where we have been warmly received by the public. We keep participating in monthly roadshows around the world and now we are preparing everything for IBC 2015, where we hope to be among the most interesting companies this year.
How do you see VSN's brand in three years?
As I mentioned before, for us the main goal is to be one of the three most important companies of the broadcast and Media & Entertainment sector. Of course, we keep investing a huge amount of economic and human resources in R&D, to always have available the most advanced solutions in the market. In that sense, content and audiovisual assets management is more and more the heart of VSN's brand. We hope to grow in all markets and help companies around the world to have better and more efficient workflows.
Where do you find inspiration for the visual aspect of the brand?
To get inspiration, I daily follow several international design-oriented webs and blogs, to be up to date with the latest trends, both visually and technologically, in order to put that new resources to work at VSN. I also try to go to trade shows and seminars from the industry when I can, and I learn new things every day, going to courses and design masterclasses. I always follow closely everything that is happening in the Media & Entertainment industry, looking for new ways to keep VSN at the vanguard.