This integration will offer professionals a flexible, scalable and high security tapeless archive integrated with VSN's Media Management solutions. Moreover, it will allow users to have a fastest and improved access to their content libraries. This integration will be presented at NAB Show 2016, where attendees can know more about by visiting VSN's (SL8006) and DAC's (N4323) booths.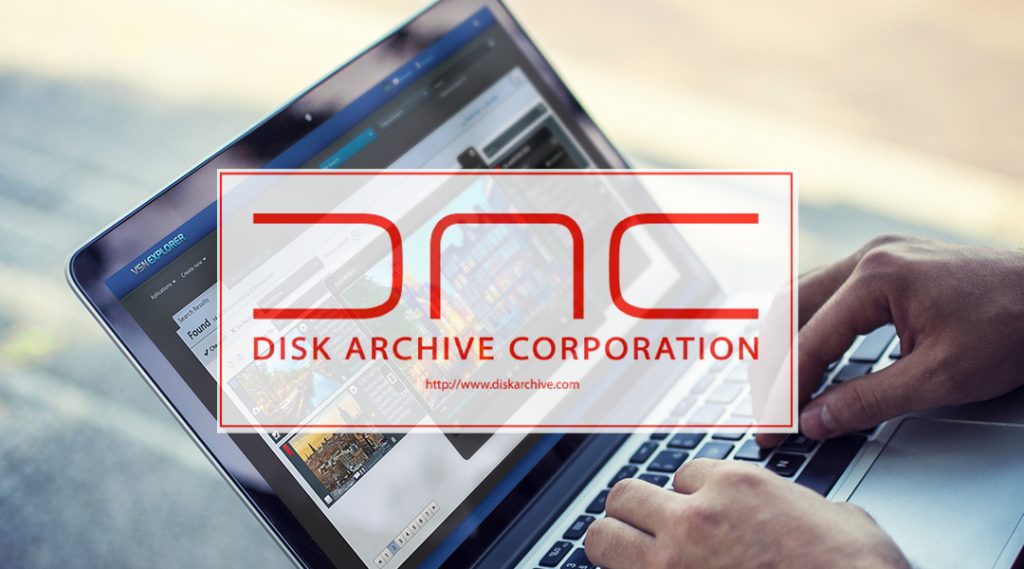 VSN Innovation & Media Solutions, one of the leading companies in Media Management for Broadcast and M&E, and Disk Archive Corporation (DAC), specialized in archive and content library systems, have recently announced the integration of their technologies, providing users with a high-security and reliable archiving system. Thanks to this new integration, VSN's customers will be able to have all their content available through a flexible, easy-to-use, quick and scalable platform that increases its capacity whenever users need it.
VSN's Media Management solution, VSNEXPLORER (with advanced MAM, PAM, BI and BPM modules), is now fully integrated with DAC's libraries, gaining access to its compact and high density storage with 48 Disk Slots up to 350 TB (Raw), its advanced MAID-III architecture with independent disk control in order to save power, the ease of its connectivity and the low-cost storage expansion with 60 additional Disk Slots per system.
Starting from as little as 50 TB, users will have the possibility to expand their storage capacity on a buy-as-you-go basis to more than 3 PB in a half-height rack configuration, with no upper limito n scalability or location. Moreover, all these benefits can be obtained with low initial capital investment and the industry's lowest total lifetime running cost.
ALTO provides a secure cold-storage alternative to data tape for high-capacity offline media storage. Based on File Replication rather than RAID, disks are fully spun-down and stopped when not actively reading or writing data, which achieves huge savings in power consumption and cooling requirements, and greatly extended disk life. These factors, plus the use of locally-sourced off-the-shelf disk drives contribute to an extremely low lifetime cost of ownership. The architecture supports geographically distributed systems on wide area networks, for Disaster Recovery. Individually removable disk drives offer an additional level of security and simplify DR strategies based on externalized vault storage.
"At DAC we support the view that only best-of-breed solutions can offer the diversity that Customers need to meet their comercial, operational and environmental requirements" said Alan Hoggarth, Co-Founder and CEO of Disk Archive Corporation. "We partner with leading Media Asset Management specialists like VSN who share that view and bring their individual personality and capabilities to the solution. We are delighted to be collaborating with VSN on this low-level integration between VSNEXPLORER and ALTO. The result is an interesting take on the requirements of today's industry for a distributed, tapeless archive, capable of creating; replicating and managing instances of the media assets in geographically separated locations, including a workflow for externalized disks in Vault storage. The synergy between our technologies creates the perfect environment for Broadcasters and Content Owners, whose most valuable asset, their content, is in safe hands, always protected and ready to be accessed and used".
"The latest integration with DAC has been a step ahead for VSN. I am sure that it will make a huge difference on the efficiency of our Media Management Solutions", explains VSN's CEO and President, Jordi Utiel. "DAC currently offers one of the best and most affordable systems available on the market. Its archive and content library options provide great advantages regarding ease of installation, file security and scalability options to allow customers expand their content libraries on an unlimited basis if needed. From VSN's perspective, it grants us a great flexibility and an unbeatable quality-cost relationship. We are really satisfied with this new integration and we are sure that our users will also be".
Those interested in a requesting a demo at NAB Show 2016 with VSN (booth SL8006), can do so by clicking here.