After a four-day meeting at its central headquarters in Barcelona, VSN has concluded its 2015 Kick Off, an event in which all the employees of the company have participated in order to set the foundations of its growth strategy for the next years and to coordinate the efforts of its international offices, under the motto "Beyond all limits".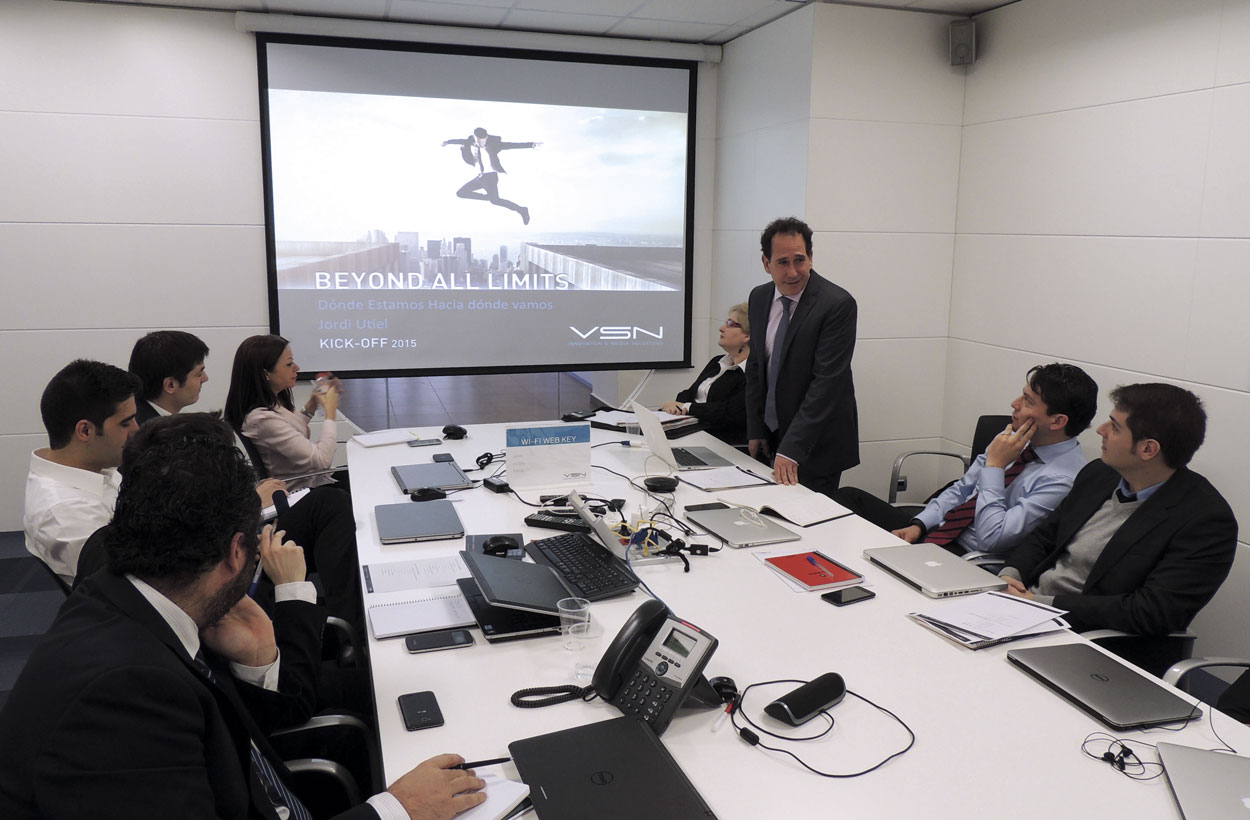 With this event, the main company objectives have been set: keep the excellent levels of yearly growth up, expand the investment in R&D, develop new technologies and implement an ambitious marketing strategy, whose first results are now visible with the launch of a new, fully-featured corporate website.
Regarding its main solutions, VSN Kick Off kept the focus on its End-to-End solutions, that cover the whole workflow of an audiovisual company and that have been very demanded by its clients. Also, a crucial role is given to the IT consultant services that VSN offers to its clients and partners, helping them to implement modular and scalable solutions that perfectly fit their needs. Among these solutions, VSNEXPLORER stands out: a MAM, PAM and BPM solution whose modules optimize business processes and allow for content distribution to second screens and VoD.
"We are celebrating our 25th Anniversary in the broadcast sector this year and we are intensely working to make sure that we will be still on top when we turn 50", declares Jordi Utiel, VSN's President and CEO. "For that, on 2015 we are making a strong investment on a new human resources plan, on a new marketing strategy and on increasing our workforce, in order to raise the R&D levels and keep on offering state-of-the-art solutions to our clients".
VSN Kick Off 2015 has involved the company's different departments with several presentations and conferences to analyze the broadcast sector, identify the main needs of the clients and anticipate the main technological trends. "Our biggest interest is to ensure that our clients have the most advanced technology available", concludes Utiel", "and we work every day to achieve that objective".