VSN has just launched a new integration for VSNEXPLORER, -its Media & Business Process Management solution with PAM, MAM and BPM modules- that allows for an automatic quality control of the contents that it manages.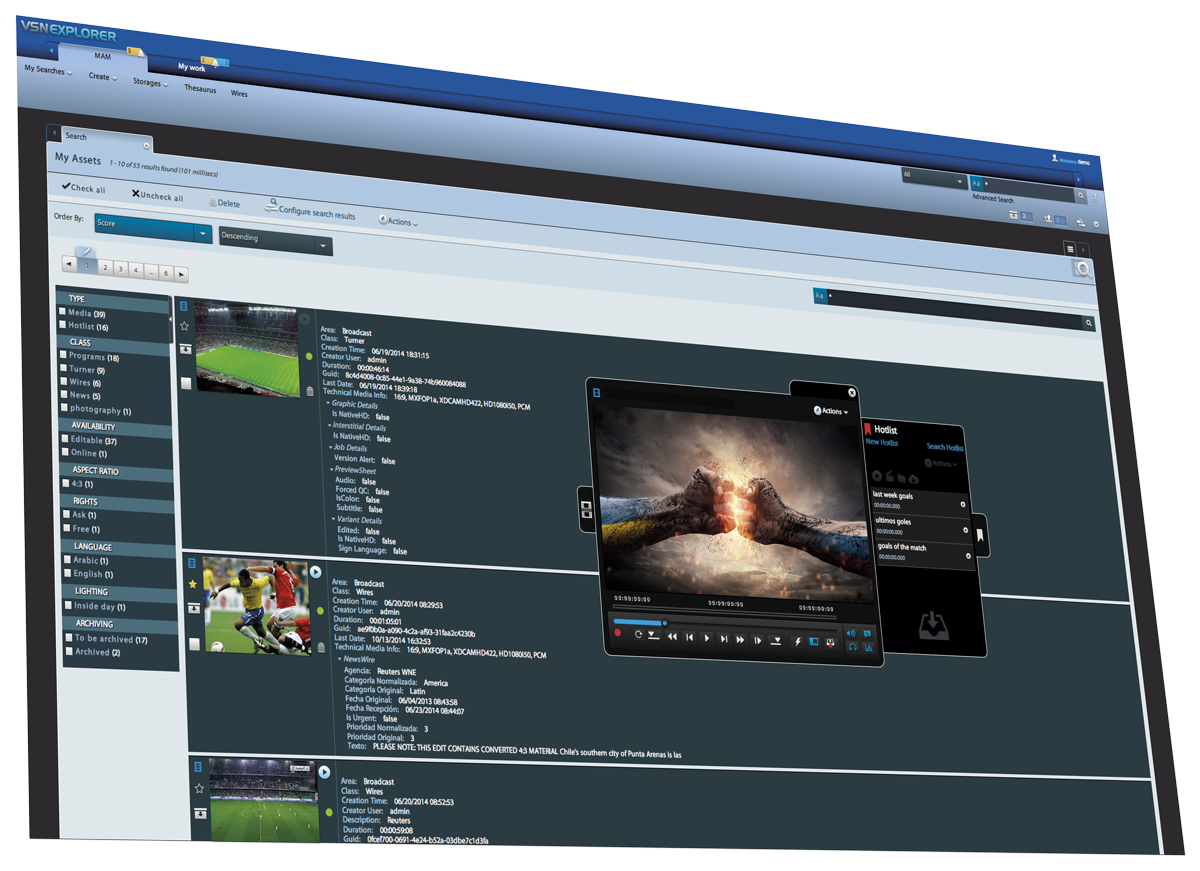 VSNEXPLORER has integrated its technology with Baton, a Quality Control (QC) software developed by Interra Systems.Thanks to this new integration, VSNEXPLORER, VSN's MAM, offers the chance to run quality control tests with Baton, both manually and automatically, when the material is received. The result of the quality control report is saved as metadata, part of the asset. These items that are global to the file are saved in a ad-hoc metadata tab, while the items that are referenced to problems in a concrete time code are saved as a segment layer.
"The integration with Baton is a great chance to optimize even more our client's workflows", declares Manuel Escribano, VSN's Chief Technological Officer, "since from now on the contents managed by VSNEXPLORER can be tested with a quality control process that adds important information to its metadata layers, allowing for a better classification and recovery of the files, as well as for a quick solving of eventual problems in the contents".
"Baton is the industry leading, enterprise-class file-based QC solution with comprehensive format support and quality checks delivering efficient verification. We are happy to enhance our network of industry partnerships with VSNEXPLORER from VSN", says Sanjay Mittal, Managing Director at Interra Systems.
With this new development, VSN takes a step forward in its policy of integrating its solutions with the most important companies of the broadcast sector to guarantee the best features to its clients. The result of this policy is that VSNEXPLORER, that has recently incorporated an optical character recognition (OCR) module and whose interface has been fully redesigned, constantly expands its media management capabilities to walk hand in hand with the latest market trends.