The latest developments made for VSNEXPLORER, VSN's Media Management solution, already allows the integration of its modules MAM, PAM, BPM and BI modules with AVID's EDLs, a new feature that makes it possible for its systems to perfectly work with the popular suite of solutions from the North American company. This new feature will be launched worldwide at the next NAB Show 2016, at VSN's stand, SL8006.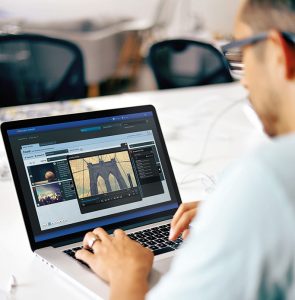 VSN will present at NAB 2016 a new feature that allows its VSNEXPLORER media management suite to download a hotlist in a compatible format with Media Composer (an .aaf EDL file that contains all the hotlists' cuts). This way, it is now possible to finish the hotlist's assembly with all its effects and adjustments from Media Composer, one of the most popular non-linear editors available in the market. The user now gets both the speed of cut editing from VSNEXPLORER with media proxy and all the range of services that Media Composer has to offer.
The Edit Decision List (EDL) is a relation that indicates the media file, hour, minute, second and the frame of all points that have been selected to start and finish every take of a video editing. Its integration with the AVID EDLs allows VSN users to manage in an enhanced way all their materials and to use their modules with all the products developed and launched by the North American company. This development makes VSNEXPLORER the only media management solution in the market to integrate this way with AVID.
'We've put a lot of effort into attending once again NAB Show with new software developments that will shake up the way in which Media is managed in Broadcast and Media & Entertainment industries', declares VSN's CTO, Manuel Escribano. 'Thanks to the integration between VSNEXPLORER and EDLs from Avid we are taking one step further, in order to count on a system as open, flexible and safe as possible, so that users can manage their media with the latest innovations available in the market'.
This latest integration has been launched together with other two crucial software developments: the fingerprinting service so as to control content and VSNEXPLORER's integration with Microsoft Azure. All of them will be officially presented at VSN's stand at NAB Show 2016, SL8006. Those people interested in these new integrations and developments can book a demo with VSN team, who will be happy to showcase these new tools' functionalities. Book your Demo by clicking in the following banner.