After a year that has multiplied the use and availability of screens, managing the syndication of content to digital platforms in the most efficient way possible is a real challenge. Not only must we maintain an organized management of our media, we must also publish and unpublish our content at the exact moment on each digital platform, previously transcoding the media to the required format, and setting up the details of publication, distribution rights and other business rules on each platform, in addition to maximizing content monetization.
That is why VSN's Media Planning solution, which includes our BMS or traffic and planning system, VSNCrea, has been one of the most developed in recent months to become a faster, more intuitive and flexible tool. Here are some of the new features that you can already use in the system:
Content monetization: optimized advertising management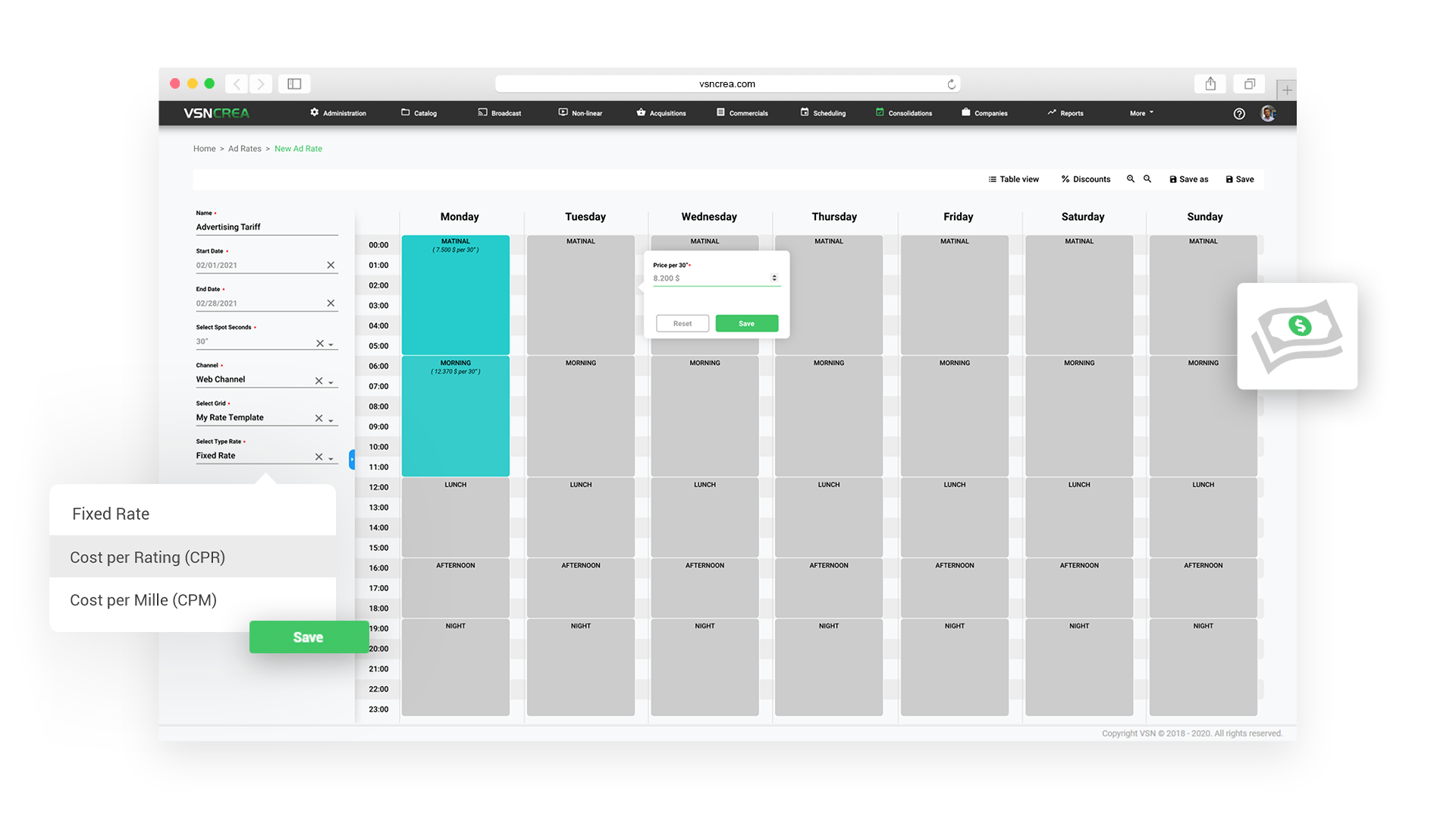 As you can see, it is not only possible to easily adjust the prices assigned to the advertisers of your linear channel according to the timeslot, but also to modify them according to the channel's audiences.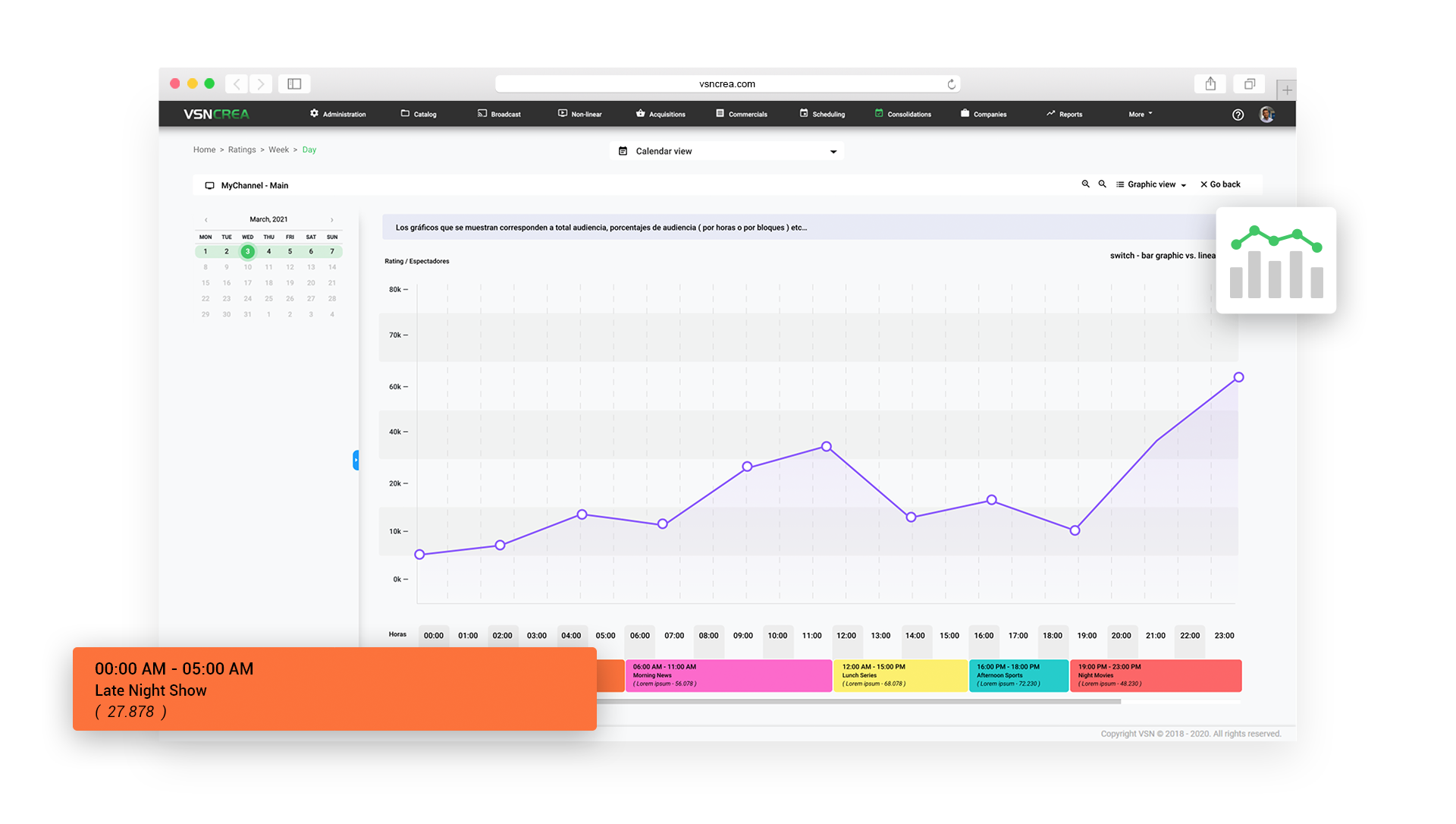 This functionality not only allows the media company to maximize the monetization of its advertising space, but also provides valuable information to monitor the performance of the different campaigns and share it with advertisers, providing a comprehensive analysis in each case.
Content segmentation in VSNCrea
Thanks to the advanced integration of VSNExplorer MAM and VSNCrea, users can, through the logger tool, perform content segmentation directly from the VSNCrea catalog module. Simply preview the content through the player to segment it and include, for example, advertisements or other types of insertions, saving valuable time to perform with task optimization from a single interface, as this is not the only content management function that can be performed from VSNCrea.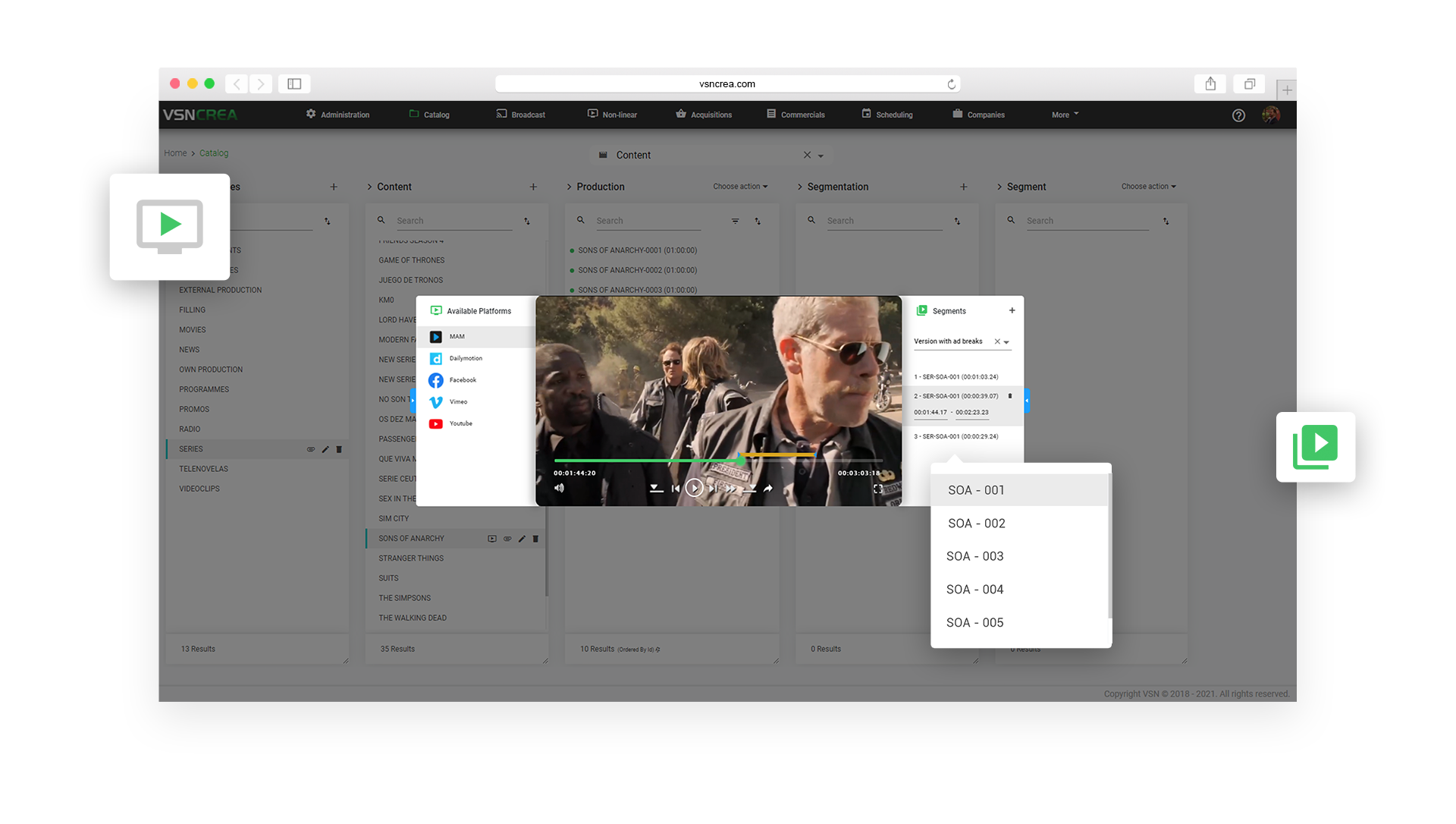 Distribution to digital platforms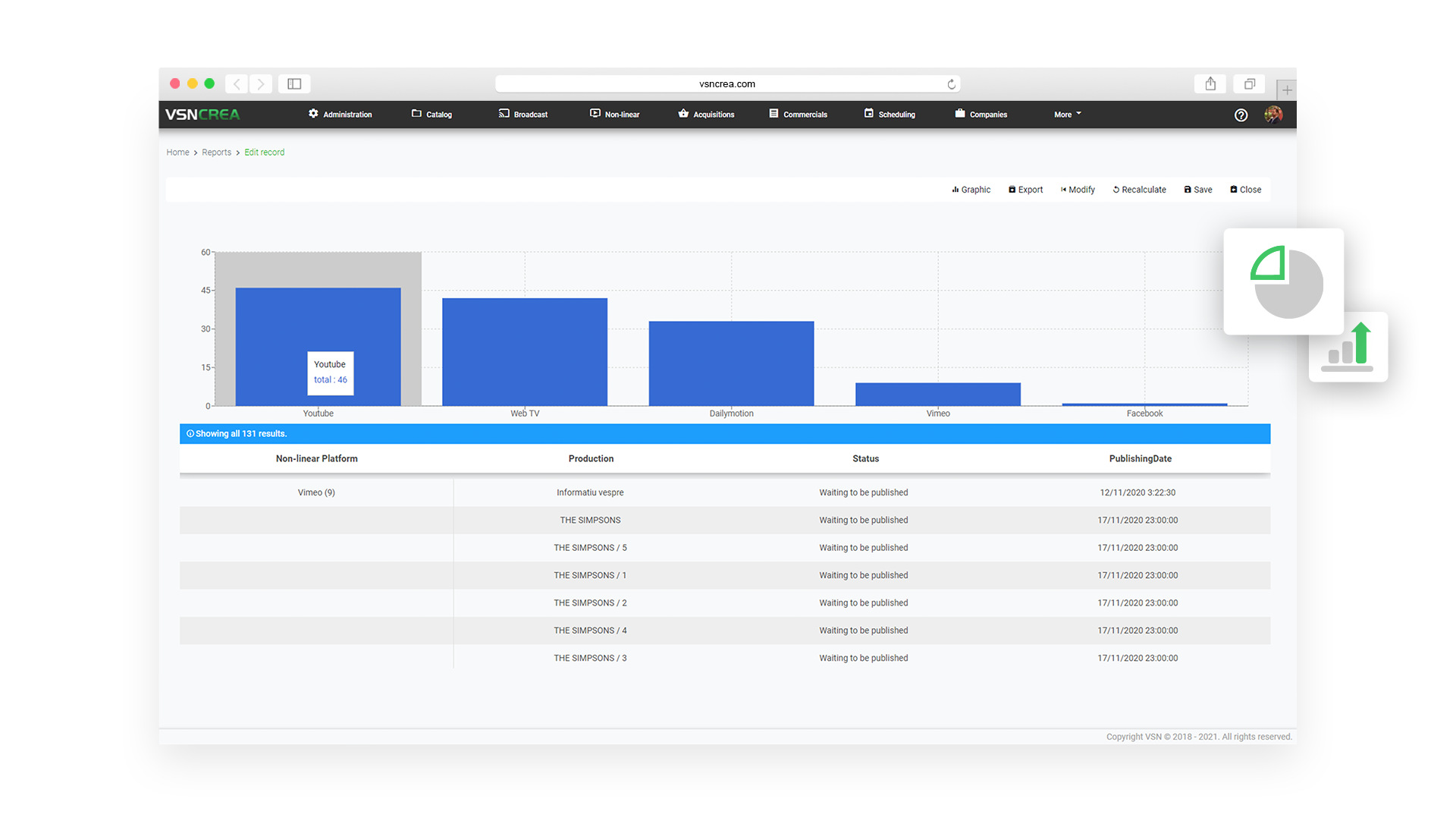 Finally, VSNCrea now also allows to publish directly to platforms such as YouTube, Facebook or DailyMotion from its non-linear scheduling module, in addition to keeping a history of all the videos published on these platforms (as shown in the image).
These are just some of the features currently included in our BMS. Would you like to know more? You can also discover everything that a Broadcast Management System can do for you in this complete white paper!
Subscribe to our newsletter to stay updated about our activity