Montalbán, Sales Manager for EMEA to date, has been appointed as the new Sales Director of the region as part of the international expansion strategy that VSN developed for 2020. Some of the main goals to be achieved by Montalbán are to continue with the successful commercial development of VSN in the region, as well as to achieve new business opportunities in the main areas of influence and expand the company's presence in new markets.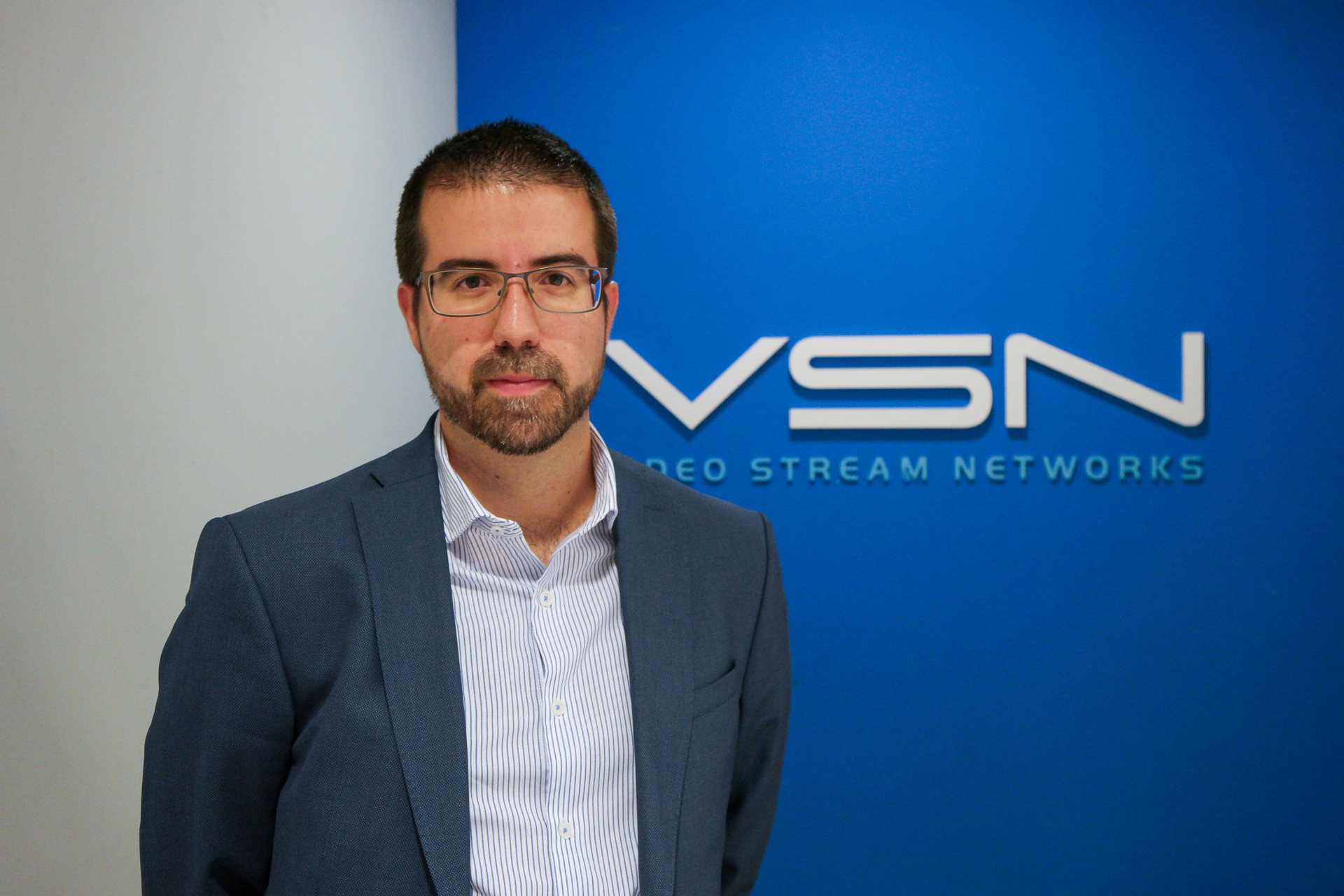 Álvaro Montalbán has been part of VSN's sales team since he joined the company, and has contributed decisively to its success and international expansion in EMEA, achieving a sustained record turnover for the last four years. Now, he accepts the challenge of maintaining this commercial expansion that has brought excellent results in recent years, as well as increasing the number of projects awarded and expanding VSN brand to new markets, as in the case of Belgium and Switzerland in the last year.
"It is an honor for me to accept this new position of Sales Director in one of the key regions for VSN. The EMEA area has undergone constant growth in recent years for us, and we have been able to carry out very interesting projects, such as the ones recently developed for Radio Télévision Suisse (RTS), Videohouse in Belgium and for Ukraine TV channel.", says Montalbán. "VSN is currently going through a very sweet moment, with a historical record turnover in 2019, so my appointment will be all about keeping up the high standards that we've set at work, and offering clients the best possible software solutions and customer service – which in fact have been recently endorsed by some of the main consultancy companies of the industry."
Roberto Pascual, Global Sales Director at VSN, states: "Álvaro has achieved excellent results as EMEA Sales Manager, positioning VSN as a truly innovative, high-quality and most importantly, close to the customer company. His ability to build projects that perfectly meet the clients' needs has undoubtedly been key to contributing to the growth of the entire team. I believe that he is the best possible professional that there could be to lead the EMEA team and maintain this sustained growth. "
Montalbán has worked as Sales Manager for the EMEA region at VSN for the past four years. Previously, he worked as an International Trade Advisor for the Economic and Commercial Office of the Spanish Embassy in Zagreb (Croatia) and in logistics as well, at Inditex textile multinational company. These experiences have allowed him to obtain a great knowledge about foreign trade, investment and international business administration, which he has successfully applied to the Broadcast, Media and Entertainment industry.
For those people interested in knowing more information about VSN's solutions and team, they can visit the company's corporate website or get in touch with us at info@vsn-tv.com.