The future of technology and processes in the Broadcast and Media industry is moving towards a stage of maturity that, according to a new framework developed by the international association IABM, could be summarized with three unique aspects: Intelligence, Efficiency/Agility and Reliability. Precisely, these would be the essential goals that every company should incorporate into its Media Management, so that the industry could continue evolving and remaining competitive in the coming years. What implications will these terms have in the future of the Broadcast and Media sector? What are the main challenges that companies must face? In this first article of the series 'Media Management Challenges for 2020' we analyze the power of Intelligence.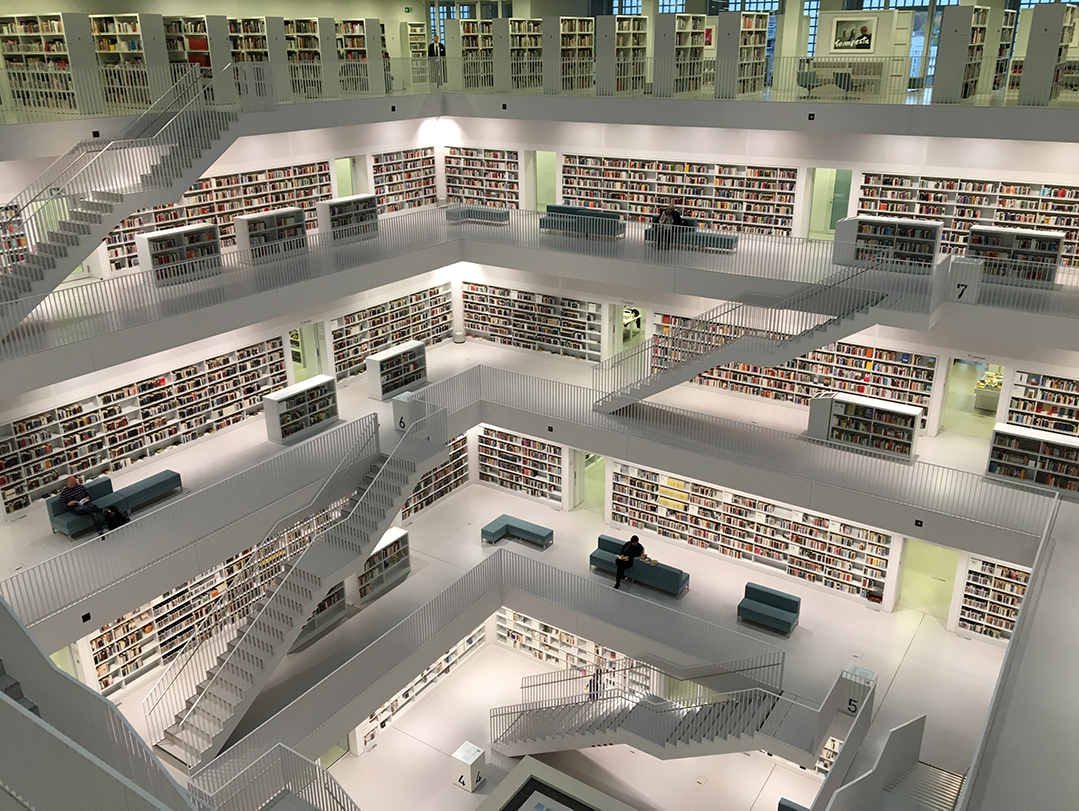 The IABM recently published a new report called 'Adapt for Change' where it gathered the main challenges that next-generation technologies and processes will face in the Broadcast and Media industry. More specifically, this new framework identified three major future goals or signs of market maturity that all companies should achieve, in order to manage their content and workflows more effectively. The first of these objectives is the so-called 'Intelligence', that is, the ability to use more and more data and information not only to define our business strategy, but also to support and guide all of our company's media operations, so that we can remain competitive.
What considerations should we take into account to make an 'intelligent' use of our media and workflows? What technologies could help companies and organizations embrace this change? Aligned with this framework, we analyze three dimensions that could ease the transition to new, more agile and efficient ways of working, always driven by the power of data.
Data Gathering as a critical first point
Every system for media and content management (what we commonly know as a Media Asset Management or MAM system) is as valuable as the information and, above all, the metadata that it collects and analyzes. It is useless to have a system or service that provides us with countless information about our media files, if we are not able to configure and adapt it to manage and present all these associated data correctly.
The collection and presentation of data, regardless of whether it comes from one technology vendor or from multiple external sources and third-party systems, is a first step that every media management system must comply with to avoid any loss of information or an extremely complex access to data, that makes it practically impossible to analyze.
New technologies such as Artificial Intelligence services depend, precisely, on this point, so that the investment in them is useful and profitable. Only those MAM systems capable of filtering all the 'disorganized' data and information collected by the Artificial Intelligence engines, being able to logically integrate and harmonize several sources of information and data models, will be the ones truly useful to take advantage of the information.
The Art of Presentation
Another crucial aspect to move towards a more efficient and agile media management is the ability to analyze all this information. Without a doubt, a key element is to rely on Business Intelligence tools that ease the work and allow us to transfer all the information obtained into comprehensive dashboards and customized reports. Other real-time monitoring tools could also be considered as crucial here, in order to track all the processes and tasks taking place in the company.
In the end, it is undeniable that for the analysis of big volumes of data is vital not only to correctly collect the information, but also to have access to tools that allow us to present it in an understandable way – much better if they can be adapted to our specific analytical requirements. Only this way we will be able to understand the information and get to the next step.
Analysis and Prediction Take Control
Despite how difficult it is always to predict unknown variables, information should support our conclusions and future business strategies. Something that, unfortunately, is not strongly developed yet in the Broadcast and Media industry, according to the IABM.
The analysis of all the data collected and presented in easy and accessible reports should allow us to prevent future errors and avoid bottlenecks in our workflows. It is useful as well to anticipate potential risks and make the most of those resources or content that are being more profitable. At this point, again, technologies such as Artificial Intelligence and Machine Learning have opened up a whole new range of possibilities, thanks to their great potential for process automation and data grouping.
If we pay attention, for example, to content consumption (what the audience is consuming, when and how), the correct analysis of these data, based on the use of AI predictive tools, can help us anticipate the future consumption of media and better plan in advance our available resources for content production or programming planning. Moreover, with regards to pure production, specific assets and sequences can be suggested when editing our videos, based on the content that has worked best for our company or channel in the past.
However, the lack of planning and analysis usually restrict the potential of these technologies, ignoring many of the real applications that they can can offer us. That is why there are still many companies that invest in this type of innovations without having a very clear idea about what advantages they can really bring to their daily operations.
Too much data and information are of little use if they cannot be analyzed with a system like a MAM or if you don't know what to do with them. In the end, what really matters is firstly, to have software ready to collect and analyze all the information extracted from our daily operations and secondly, to be clear about the KPIs that we must monitor and study to make better decisions.
Tackling new Challenges with a Powerful MAM
Aware of the future media management needs, at VSN we are committed to keep developing our VSNExplorer MAM system to adapt to the new realities that professionals usually face in this sector. Aspects such as having the ability to collect, present and analyze large volumes of data, extracted from one or mu
ltiple-vendor solutions, are already a reality in our system thanks to the VSNExplorer BI module for Business Intelligence and the Artificial Intelligence services integrated into the platform.
For more information on this or other VSN systems, do not hesitate to consult our portfolio of solutions.